Make Your Dreams Come True!
By Amber Johnson • January 12, 2014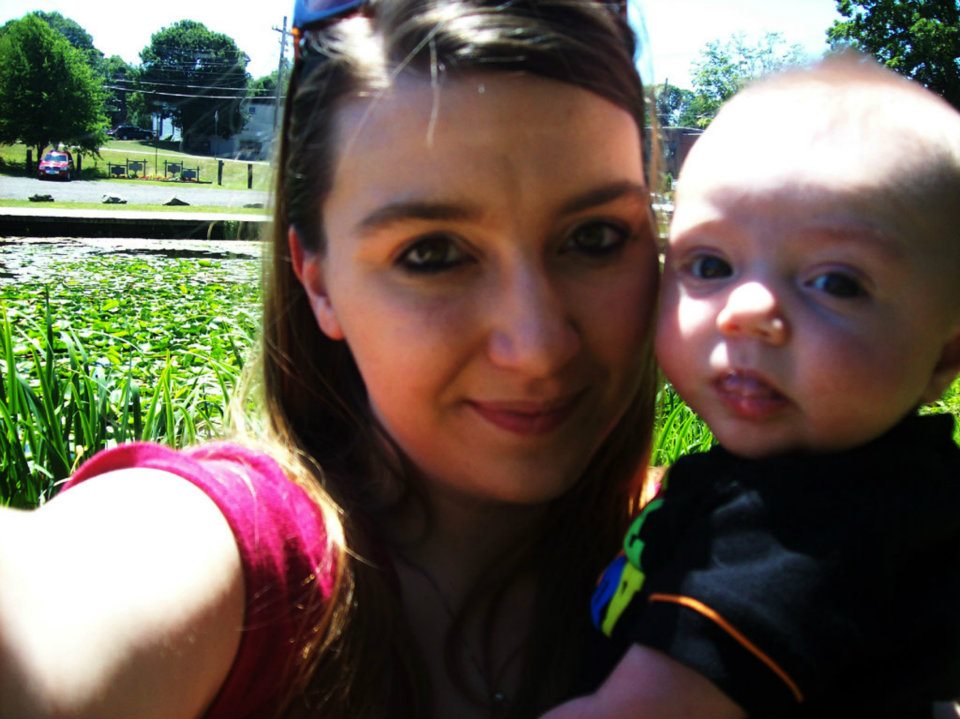 All of my life I have dreamed of being a mother; and a doctor. I began this journey at 16 years of age when I graduated high school. I went on to attend the local community college earning my Associate of Science in Biology with an honors-level GPA. My next step was graduating with my Bachelor of Science in Biology from SUNY Fredonia. Toward the end of my Master of Arts in Education program, I finally saw a positive pregnancy test! I was absolutely thrilled… unfortunately, my husband did not feel the same way. Shortly after I found out I was pregnant, I discovered he was cheating on me with a girl he worked with. On the day of my gender appointment to discover if I was having a boy or a girl, my husband left me. I soon discovered his girlfriend did not want my son to be born and neither did he. Due to all of the horrifying acts that were taking place from him and his girlfriend not wanting my son, I was forced to get an Order of Protection against a man I had known my entire life.
In February 2012, I delivered my son. Unfortunately, the delivery did not go well. I lost a significant amount of blood due to hemorrhaging. I almost died in that hospital room. Luckily, after several weeks of recovery my son and I were able to go home. A few weeks later, I began experiencing horrible pains in my stomach. I was rushed to the hospital only to find out my organs were shutting down and I needed emergency surgery. I was rushed from hospital to hospital in an attempt to find a surgeon who could help. None of the surgeries were working… until the last! This time I was not able to have my son in the hospital with me and I was completely lost. He was my entire world, I just had him and I couldn't see him. I made it through, though! I did it! I was finally able to go home and see my little boy.
Throughout all of these difficulties, I managed to maintain an honors level GPA and finish all of the coursework for both my Master of Arts in Education program and my Doctor of Education program as an honors-level student. I am now proud to say I am an Adjunct Professor at Jamestown Community College, a Course Developer at Achiever University and World Education University and also work for Walmart's corporate office. I am able to do this all from home so I can spend as much time as possible with my beautiful little boy. I have also met and fell deeply in love with a wonderful man who loves my son and me with all of his heart. He has adopted my son and cares for him as his own. He's a wonderful father and loves us with all of his heart.
I am now 24 years of age with my 2-year-old son, an accomplished online educator and have completed all of the coursework necessary for my Doctor of Education. All of my dreams have come true!
This is my story and it is proof that despite whatever challenges you go through you can still succeed!
PREVIOUS STORY NEXT STORY SHARE YOUR STORY
Please consider
making a donation
to
Sunny Skyz
and help our mission to make the world a better place.