Balancing Act
By Kay Heitsch • June 2, 2021
I put the sprinkling can in the car. I headed over to Lapeer to help my in-laws, and I thought I'd go up to the cemetery to water Todd's flowers when I finished. As I was ready to leave, my mother-in-law said, "I don't know why you're going to go and water the flowers when it's supposed to rain tonight." I knew she was right, but I headed for the cemetery anyway.
As I drove into the cemetery, it was tranquil. As usual, no one was around. I got out of the car and started to walk towards Todd's grave. When I got there, I knelt and started pulling some weeds. A few minutes went by when I looked up and noticed a couple walking around from stone to stone. They appeared to be in their 20's. The young man had long, straight hair that hung out under a knitted stocking cap. The girl who was with him had long, curly hair. She was dressed in all black.
At first glance, I should have been uncomfortable being alone with them in the cemetery, but somehow, I wasn't. I watched as this couple knelt in front of several headstones. Before I knew it, this couple was standing by Todd's headstone. I stood up, and we started to talk. They said they were reading the words on these old monuments trying to find the oldest one. I told them that Todd and I had done the same thing before he died. I started to fight back the tears, remembering the special times we had.
We began to make small talk. During our conversation, I found out that Ayden was visiting from Australia. Ayden was a soft-spoken young man. Sara, his friend, was kind with a sweet smile. It wasn't long before I thought, "You can't judge a book by its cover." I started to tell them about Todd and how the Lord had turned his death into something positive. I choked up a few times, sharing with them several unique things that had happened.
As tears filled my eyes, Ayden said, "I know the pain that death can cause. I'm a twin, and when I was eight years old, my father shook my brother to death. He is serving a life sentence in prison in Australia." I was stunned! I immediately walked over and hugged Ayden. He held on to me for a long time. I knew it was a hug we both needed.
Now our conversation took a new turn. We started to talk about life. We spoke about "things" and how "stuff" really was unnecessary when it's all said and done. Life was about relationships and LOVE. Ayden made the statement that the "Kingdom is within us." I agreed. I told him I had learned that years before from reading the Bible. The Bible states over and over that "The Kingdom of God is within you."
Ayden said he felt life was a "Balancing Act." I told him I believed that also because we overcome evil with good. I shared how on Feb 6th, the day Todd died, I try to do something positive. On his birthday, Ayden said that he goes to serve a meal at a homeless mission on his birthday, which would also be his twin's birthday. "It's all a balancing act," he'd say to overcome evil with good.
It was getting late, and I felt a few sprinkles of rain when we were about to part company. Ayden and Sara said they would stop by Todd's grave whenever they were at the cemetery. I smiled and told them Todd would think that was cool. We hugged goodbye. I knew right then that I hadn't come there to water the flowers after all but to have a Divine connection.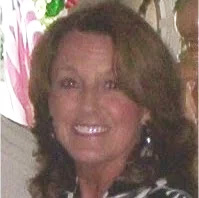 About the author: Kay is the mother of three children and grandmother of two. Her oldest son Todd was killed instantly in a car accident when he was 16. It was shortly after Todd's death that she entered into a personal relationship with God. From that day on her life has taken a radical change for the better.
Follow her blogs, Let the SON Shine! and Insights 4 Living.
PREVIOUS STORY NEXT STORY SHARE YOUR STORY
Please consider
making a donation
to
Sunny Skyz
and help our mission to make the world a better place.