I've Been Waiting For You
By Kay Heitsch • January 15, 2020
If you're like me, most of your days are uneventful. I never expected when I went to South Broadway Nursing Home, for my weekly visit, that this night would be any different. Boy, was I wrong!
I walked into the nursing home that evening at 7:00. As always, I had my basket full of candy for the residents and the staff. Each evening I would start by leaving my coat and purse in Bertha's room. I'd met Bertha several years before. Bertha and I had developed a close relationship.
To be honest, when I first started to go to South Broadway I didn't go into Bertha's room. When I peeked in the dimly lit room I saw a bed with the sides up. I wasn't sure what condition this person was in and I felt uncomfortable with the situation. As time went on I began to feel a nudge from the Lord to go in the room. To my surprise, I found the person in the bed to be a very pleasant little lady. Bertha had broken her hip and by the time I came in the evening, she was already in bed.
Over the years Bertha talked to me about her family and her life. She was especially proud of her granddaughter, who Bertha said was a Christian counselor in a nearby town.
On this particular evening, I headed right for Bertha's room as usual. I walked in with a big smile and said, "Hi" like I normally did. I quickly took off my coat and hid my purse underneath the coat. I knew Bertha would keep an eye on it as she always had. I was going about my regular routine; then I walked over to Bertha's bed with the basket of candy.
For some reason, Bertha didn't look quite right. In a very quiet voice she whispered, "Kay, I've been waiting for you. Would you please give me a sip of water?" I saw a glass of water with a straw in it on her tray. I put the straw up to her lips. When Bertha took a sip of water she started to cough, then she started to slightly throw up. Yikes! I didn't know what to do. I took off like a streak of lightning out of the door!
I ran to the nurse's desk and told them Bertha had started to throw up. The nurse remained calm then said, "Kay, Bertha's been waiting for you." Looking down then slowly looking at me the nurse continued, "Bertha is dying. She's been waiting for you so you could be with her when she goes." I felt stunned by her words.
Together the nurse and I walked back down to Bertha's room. I walked over to Bertha's bed and gently took her hand. The nurse took Bertha's blood pressure and checked her heart, then quietly walked out of the room.
I wish I could say I had said something profound to Bertha, but I have no idea what I even said. I know I told her everything was going to be all right; and that I truly believed. I was holding Bertha's frail hand and still rubbing her arm when she stopped breathing. This was the first time I had ever been with a person when they died. I walked out to the desk and told the nurse Bertha was gone.
As I was walking back, I could see the other residents from the home looking at me. One of the staff said, "Kay, the other people are all waiting for you." I knew she was right. I don't know how I did it, but I went back into Bertha's room, picked up the candy basket and went about my normal visit, giving hugs and passing out the candy.
Years later my dear friend Ruth Ann died. I'd moved to another state by this time and I started to email Ruth Ann's husband, Ed. Ed told me that he was getting remarried. Ed talked about his new wife, Connie.
After Ed and Connie were married for a while I remembered Ed had told me that Connie was a Christian counselor. I thought of Bertha and how she had talked about her granddaughter who was also a Christian counselor.
I emailed Ed and asked him if Connie's grandmother had been in South Broadway Nursing Home. Sure enough, she had. I told Ed that I had been with her when she died. Connie emailed me. I sent an email in reply, sharing with her my friendship with Bertha. Connie was very happy to know that I had been with her grandma when she died.
I am still amazed to see how the Lord was involved in this whole situation. Even years later, after I had moved to another state, God was able to bring closure to Connie who had been waiting to hear who had been with her Grandma Berta when she died.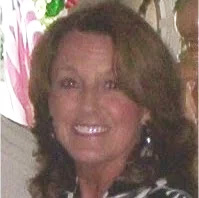 About the author: Kay is the mother of three children and grandmother of two. Her oldest son Todd was killed instantly in a car accident when he was 16. It was shortly after Todd's death that she entered into a personal relationship with God. From that day on her life has taken a radical change for the better.
Follow her blogs, Let the SON Shine! and Insights 4 Living.
PREVIOUS STORY NEXT STORY SHARE YOUR STORY
Please consider
making a donation
to
Sunny Skyz
and help our mission to make the world a better place.