Unselfish Heart
By Kay Heitsch • July 8, 2019
Today I posted a picture of our 8-year-old grandson, Eli, running in a race on Facebook. I tagged a friend, Andrew, to make sure he saw it. There was a reason why Andrew was tagged and I'd like to share the reason why.
Our son Todd died suddenly in a car accident at the age of 16. Todd had been a cross country runner in high school with Andrew and they had become friends.
The day of Todd's calling hours Andrew came to show his respects. My eyes filled with tears when I saw Andrew placed some of his cross country medals in the casket with Todd. I walked over and asked Andrew why he was putting these medals in the casket. Andrew explained to me that he would be able to win more medals in the years to come and he knew that Todd couldn't.
I will never forget this unselfish act of kindness. I hope if Eli continues to run he will win some medals too. But most of all I hope and pray Eli will have a kind unselfish heart like Andrew.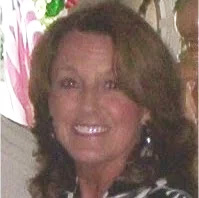 About the author: Kay is the mother of three children and grandmother of two. Her oldest son Todd was killed instantly in a car accident when he was 16. It was shortly after Todd's death that she entered into a personal relationship with God. From that day on her life has taken a radical change for the better.
Follow her blogs, Let the SON Shine! and Insights 4 Living.
PREVIOUS STORY NEXT STORY SHARE YOUR STORY
Please consider
making a donation
to
Sunny Skyz
and help our mission to make the world a better place.