Change Your Mind
By Kay Heitsch • March 6, 2018
If you truly want to change your life, you must first be willing to change your mind. ~ Change Your Mind Quotes ~
Believe it or not, I used to despise exercise of any kind. I would always say, "I'd rather starve myself to death to stay thin than exercise." But I had a change of mind.
Our son Todd was a runner. One day after a race I told him that I would run the next race to prove to him that I could do it. However, when the next race came Todd had died in a car accident. A couple of Todd's friends knew I'd said this so they encouraged me to keep my commitment.
What had I gotten myself into? I went out and bought a cassette tape called, "Enjoy Exercise." I listened to it many times and it helped me change my mind about exercise and I did run the race.
Today's Bible verse says, Be renewed in your mental attitude, Ephesians 4:23 This is talking spiritually but it can be applied to our natural life as well.
We need to renew our minds if we truly want to change our lives. If we keep old mental attitudes we may never see any change. But who knows with a renewed mental attitude we might surprise ourselves and even enjoy exercise.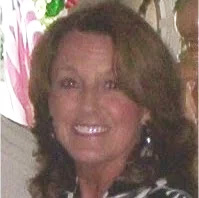 About the author: Kay is the mother of three children and grandmother of two. Her oldest son Todd was killed instantly in a car accident when he was 16. It was shortly after Todd's death that she entered into a personal relationship with God. From that day on her life has taken a radical change for the better.
Follow her blogs, Let the SON Shine! and Insights 4 Living.
PREVIOUS STORY NEXT STORY SHARE YOUR STORY
Please consider
making a donation
to
Sunny Skyz
and help our mission to make the world a better place.