The Bucket List
By Tootiredtifunction • March 2, 2016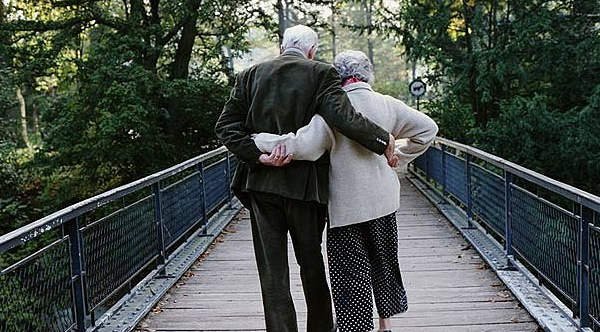 A couple months ago we have this guest, and let's call her Edna. She was an elderly, very sweet, very grandmotherly lady. On the day of check in, it was busy weekend and we were at 90% occupancy. She wanted me to step away from the desk to show her the room she had booked. I had no problem with this, and lead her around the property. She kept looking nervously at the ground.
Me: Is there a problem?
Edna: This step up to the room… I don't think I can get my husband in here.
Me: Oh, we have accessible rooms, we'll just make a quick switch to one of those.
Edna: Online when I was looking for this week there was only the accessible suite… we can't afford the suite, we're on a tight budget, and we're trying to finish a bucket list.
My heart sank.
Me: We can certainly move you, no problem at all don't worry about it.
I lead her to our accessible, waterfront suite, one of the prettiest rooms we have and one of my favorite, she loved it and thanked me with tears welling up in her eyes.
I worked a lot the week that her and husband were here, one night during audit they both came down because he was in a lot of pain and she was scared. I turned on the news for them and started talking to them, trying to stay light-hearted, trying to get his mind off the pain. All three of us started talking about life, and they told me they biked across the world, from the U.S to Europe, into the UK, and of course went to Sturgis. Edna showed me a tattoo she got when she was young, a baby cupid shooting a black heart that said "rebel." I showed her one that I got, a cupcake, located way too close to my armpit from my younger, much less wiser days. She started laughing so hard that she was nearly falling to the ground. I looked over at her husband who was just smiling ear to ear.
He was thankfully okay that night when they went back up to their room. I learned that he was suffering from an aggressive form of prostate cancer and the terrible disease of ALS, both together as I've seen do not give you a lot of time.
Throughout the week, they came down around 3am, or just to say hi on my shifts, we had an almost family bond. I learned one night that they were going to a very popular attraction around our hotel that requires going up an elevator... a few hundred feet. Edna did not want to go, but it was on her husband bucket list and he couldn't go alone due to his wheelchair and lack of strength to navigate it himself.
Me: I'll go, when I get off work if that's okay They both looked at me surprised, even I couldn't understand what I had said, and I had never actually been to this attraction myself because of my deathly fear of heights.
Edna: That would be great, that would be lovely!
So when I got off work I went with them, Edna had previously refused to go up this attraction until I told her that I, myself had never been in it. When we arrived at the bottom, she held her breath, closed her eyes and all three of us went 900 feet in the air. Edna and her husband took pictures, laughed, and kissed each other at the top, they looked just like teenagers.
On the night before they left, Edna came down alone, and sat and talked with me like she usually did. Edna: Thank you for all you have done for us, it goes above and beyond what your job is.
Me: I have enjoyed it, it's been no problem. Edna: You know, we've been together 55 years, and the hardest part of any of this isn't losing my husband, it's losing my best friend too.
I had no words to say to such a heart breaking statement. Edna: I'm happy for the way we have lived though, I can't remember ever taking a love like this for granted. I can't remember a day I didn't wake up and be lucky I was beside him. We are luckier than so many people.
I agreed to this, left my post at the desk and gave her a hug as she cried.
I had my weekend the next day but made sure to wish them well on their next stop over at the city after us. When I came back from my weekend, 1st shift gave me a note written from Edna's husband. In neat, small cursive handwriting it simply said "Seeing her that happy again, like before I was sick, completed my bucket list, thank you."
I went to the back office to cry for a while. I have the note framed in my back office, and every time I have a difficult customer I remember them. I remember why I do this, why I stay in this industry.
TL;DR, I had a sweet guest named Edna with a terminal husband and I helped them complete their bucket list without even knowing it, and they changed my life.
PREVIOUS STORY NEXT STORY SHARE YOUR STORY
Please consider
making a donation
to
Sunny Skyz
and help our mission to make the world a better place.