The Beauty Of The Spirit
By Joseph J. Mazzella • January 9, 2013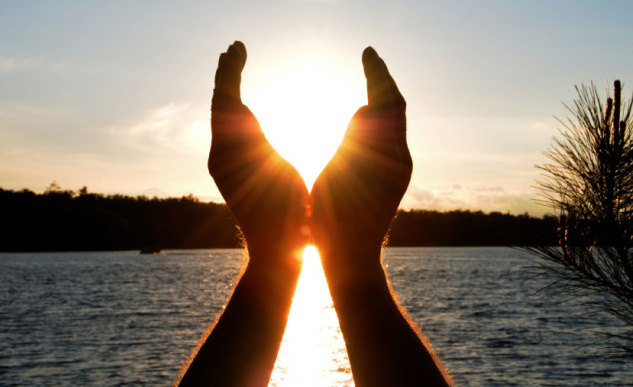 I was walking towards the store when I first saw her. She was between eighty and ninety years old. Her hair was thin, sparse, and as white as the snow on the sidewalk outside. Her face was red, chapped, and wrinkled from a lifetime of use. Her mouth was missing most of its teeth. Her gnarled hands each carried a bag full of groceries. She wore work boots that had clearly seen better days. As she shuffled slowly towards the door she stopped only once to put down her bags and button her thin, wool jacket.
I hurried my pace and opened the door for her. She smiled at me with her few remaining teeth and said, "Thank you young man." I touched my gray hair and smiled at being thought of as a young man again. Then I watched as this ancient angel slowly walked to the food drive collection bin and lifted the heavier of her two bags up to put into it. She made one last stop on her way out to say "hi" to a young mother she knew. The mother had her baby girl in her arms and the elderly woman gently reached down and tickled the child under her chin. The little girl laughed with joy and kicked her feet. The old lady laughed as well in her cracked voice and then continued happily on her way. I stood there watching her and thought to myself: "That was the most beautiful woman I have ever seen."
I am so thankful to God for teaching me over the years how to see clearly. I no longer look at the world through the eyes of society with its plastic surgery view of what is beautiful and what is not. God has showed me through His love, His grace, and His guidance to see with the eyes of my soul and to recognize the beauty of the spirit in each of us.
I hope that lovely old woman continues to touch others with her gentleness, kindness, and joy for years to come. May her beauty, love, and light shine bright on Earth and in Heaven.
PREVIOUS STORY NEXT STORY SHARE YOUR STORY
Please consider
making a donation
to
Sunny Skyz
and help our mission to make the world a better place.