They Sent A Weather Balloon With Cameras 80,000 Feet Above Central California. The Results Are Absolutely Amazing
January 30, 2015
Pre-launch preps. Liftoff occurred at around 7:30 AM from Porterville, California. The payload was extremely low-tech: A shoe box wrapped in duct tape, two GoPro Hero 2 HD cameras, and a SPOT GPS.
The balloon was supposed to carry the cameras to an altitude between 80,000 and 100,000 feet, drift south and eventually land in the southern Mojave Desert.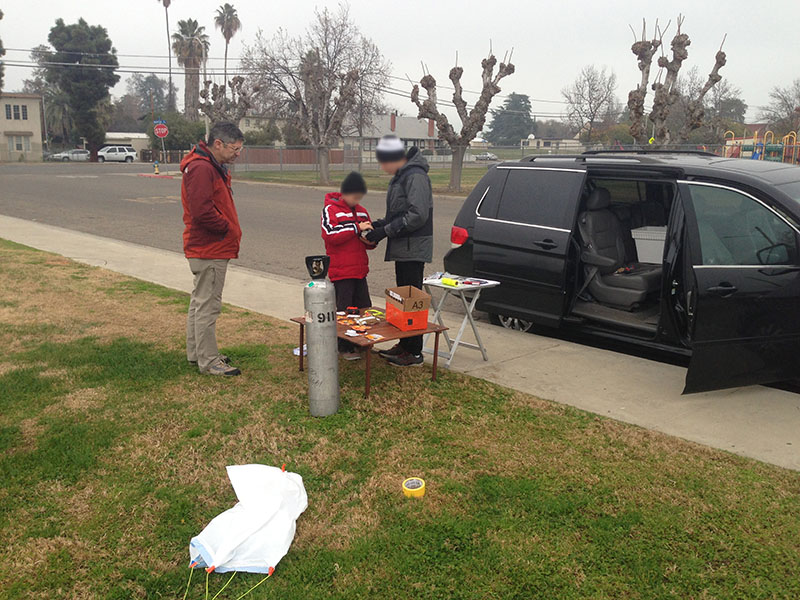 imgur
And we're off!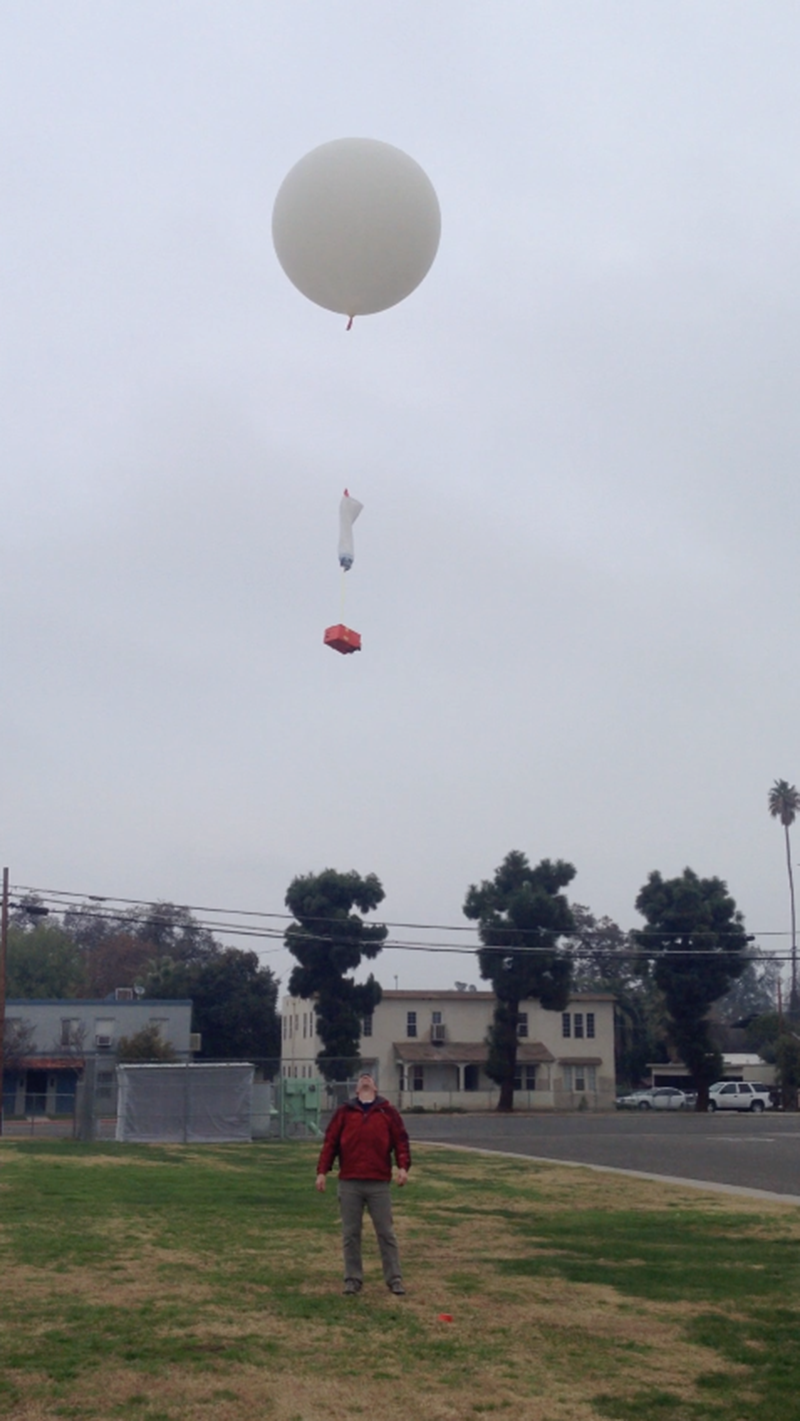 imgur
1 minute after launch. Camera #1 is pointed down.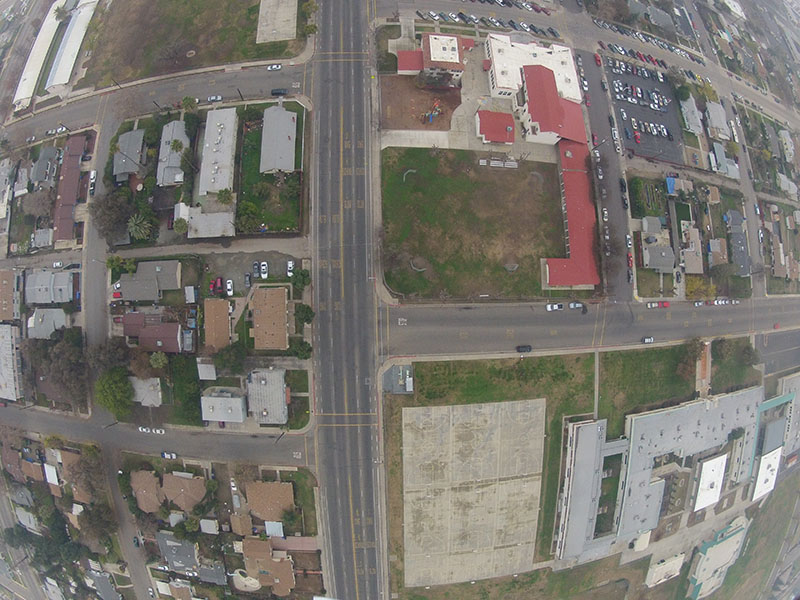 imgur
Camera #2 is pointed horizontally.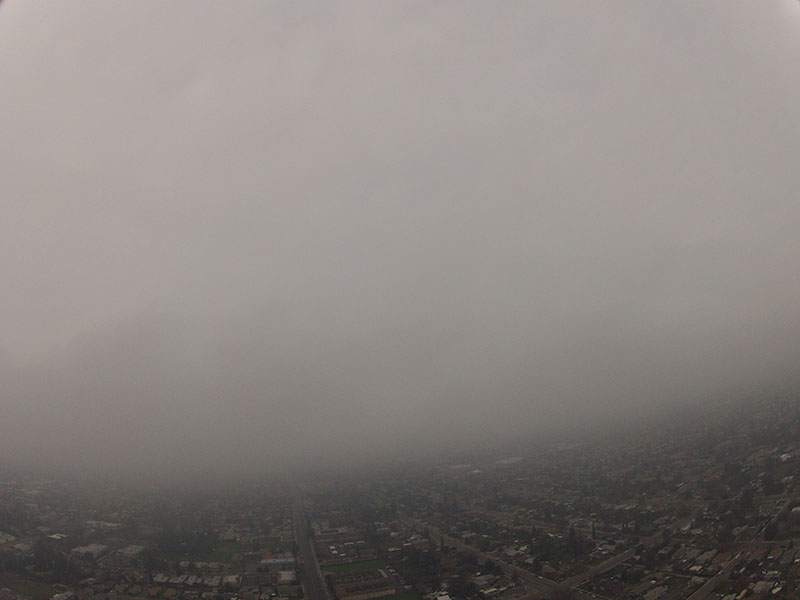 imgur
8 minutes after launch.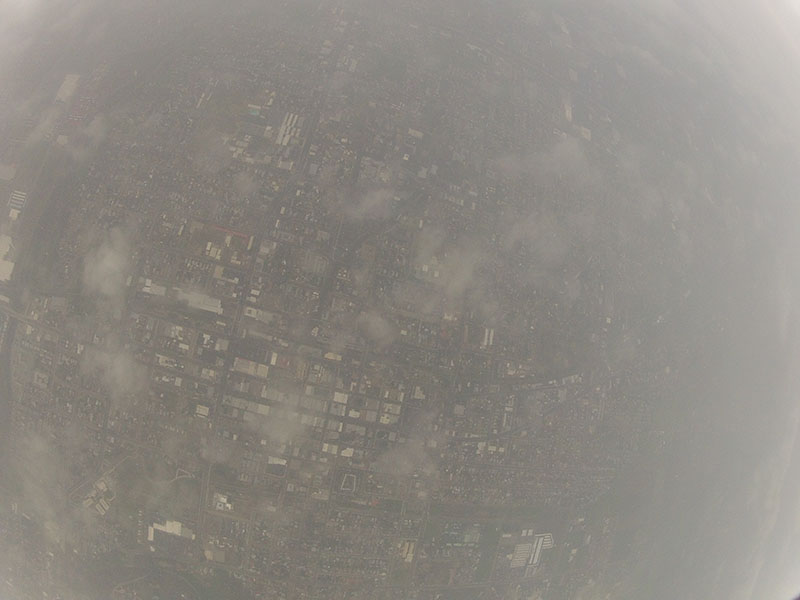 imgur
18 minutes. At this point the balloon is already ascending through the clouds.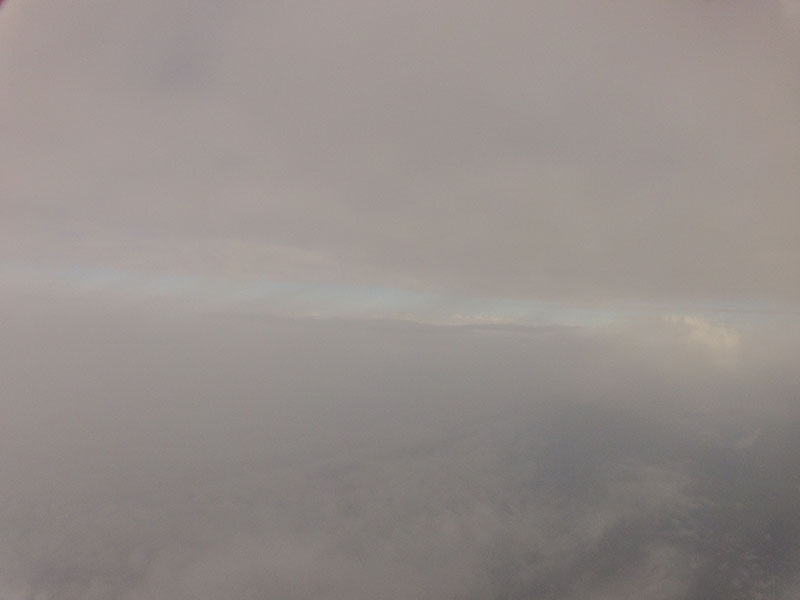 imgur
Out of the clouds, clear skies above.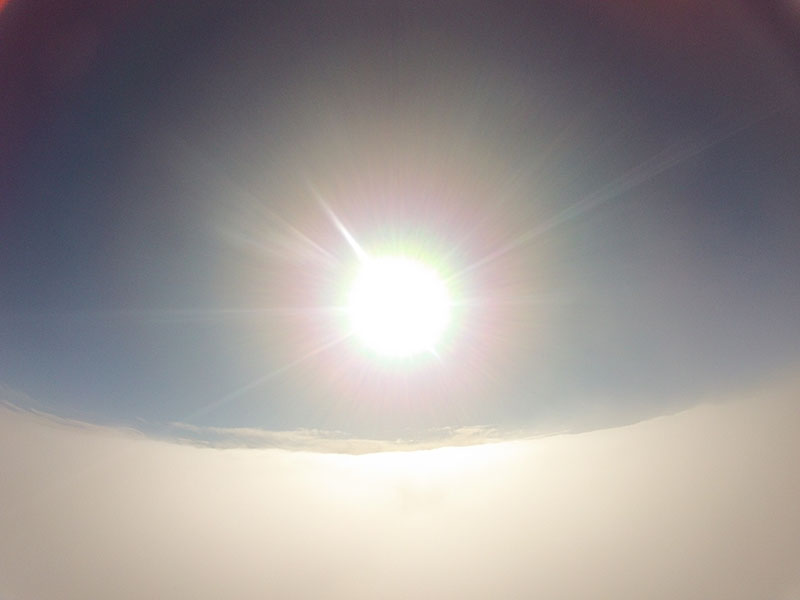 imgur
43 minutes. You can see for miles and miles and miles and miles...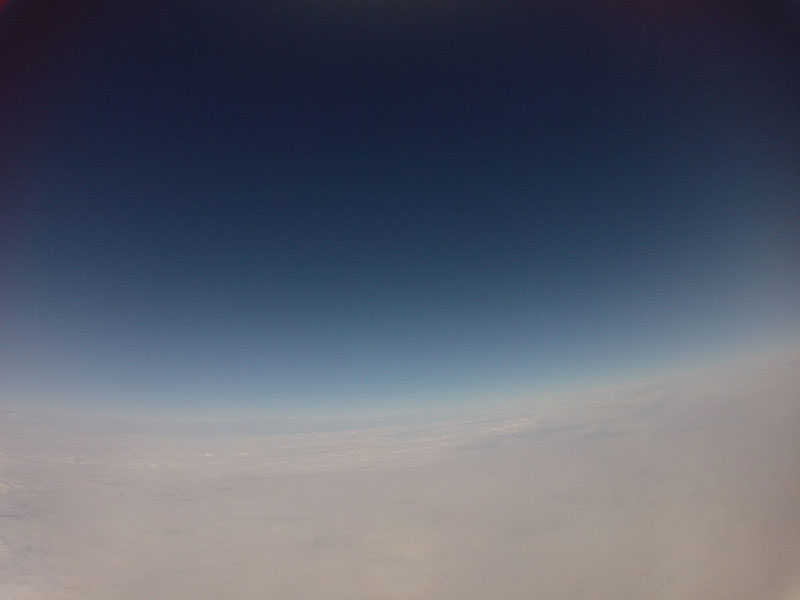 imgur
2 hours. As you can see, condensation has formed on Camera 2's fish-eye lens. This doesn't turn out to be a problem; it disappears before the balloon reaches peak altitude.

imgur
2.5 hrs. Peak altitude, approximately 80,000 - 90,000 feet.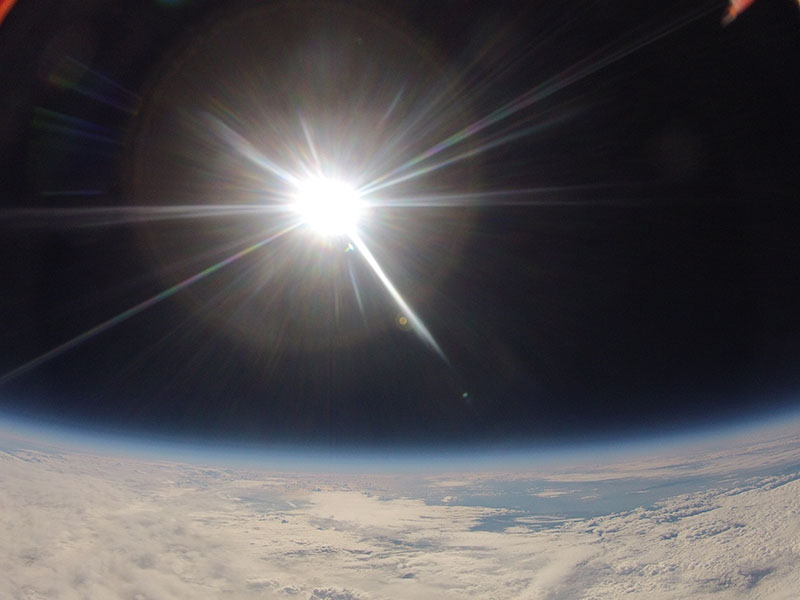 imgur
This was taken just after the balloon burst. The payload is tumbling at this point, so it is by shear luck that we got a photo of this quality.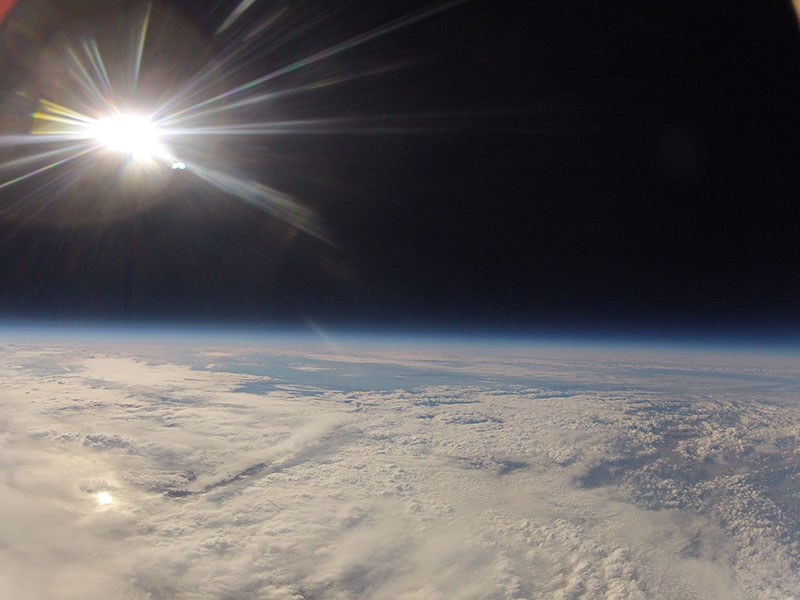 imgur
The payload tumbles in free-fall for about six minutes before the air becomes thick enough for the parachute to stabilize it.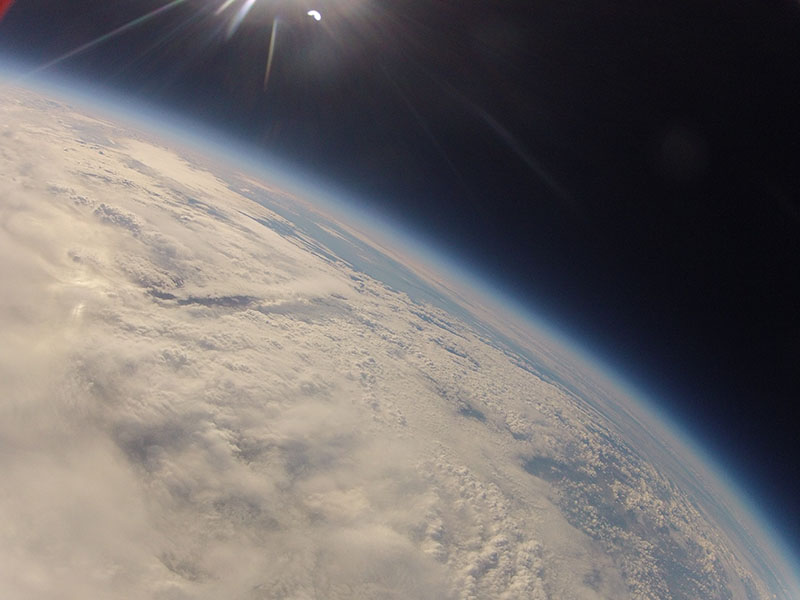 imgur
It's worth noting that our 'parachute' is in fact a run-of-the-mill trash bag.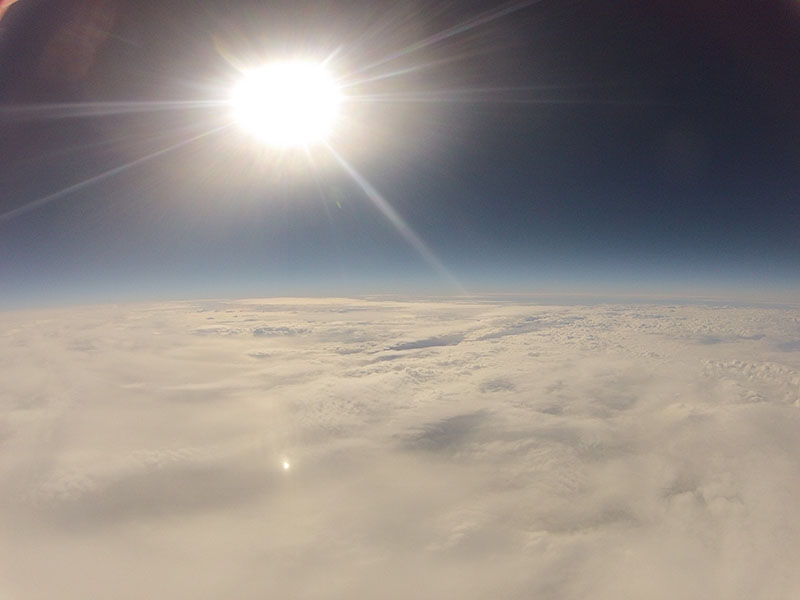 imgur
Plunging through the atmosphere.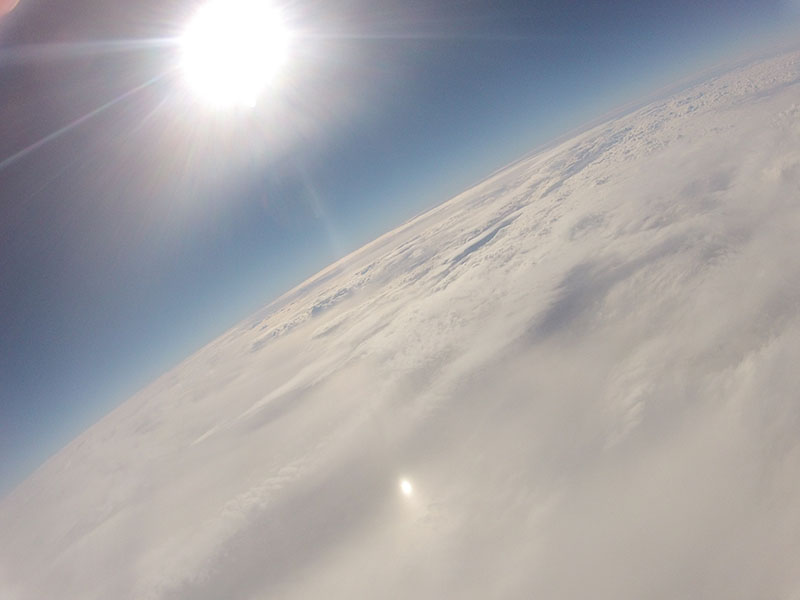 imgur
I really like this photo - the blue/white contrast has a very 'minimalist' feel to it.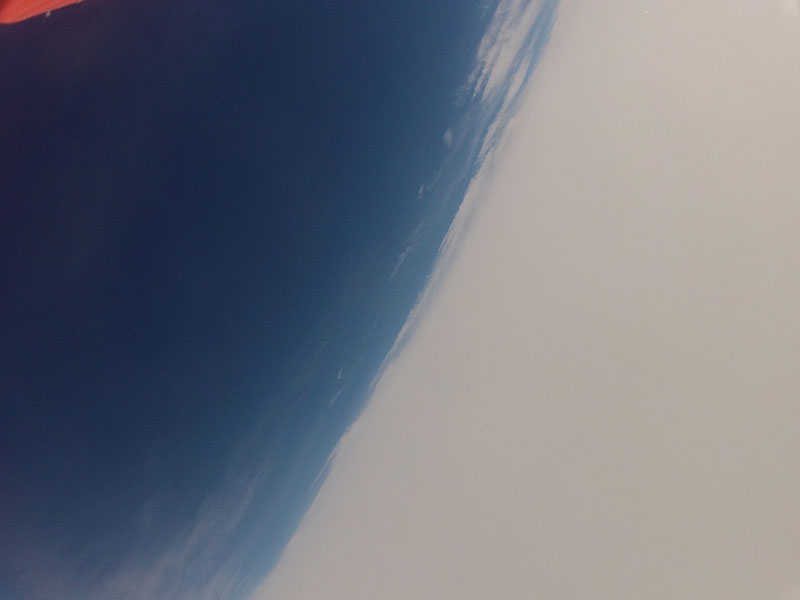 imgur
This is the final photo taken by Camera 2, just a few seconds before impacting the ground.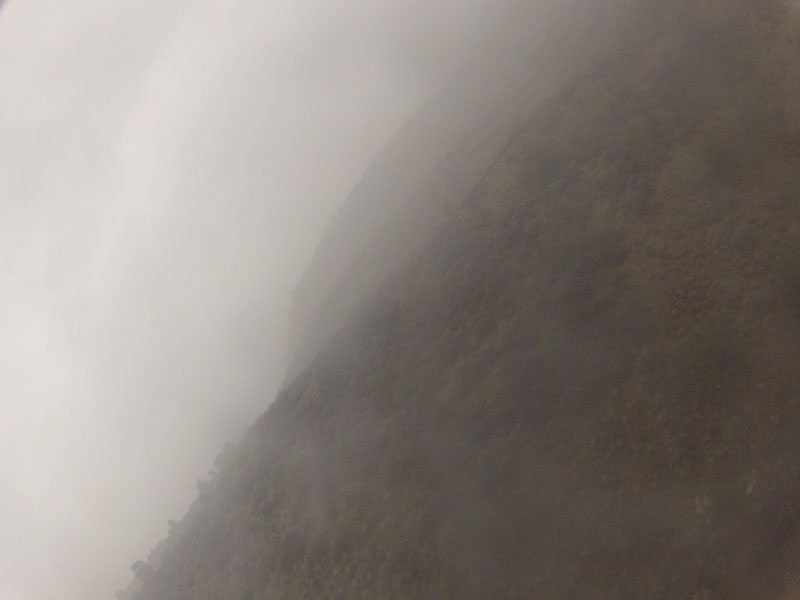 imgur
It didn't land in the Mojave Desert as planned. Instead, the balloon pops early (for some unknown reason) and touches down along the side of a ravine, smack-dab in the middle of the Tehachapi Mountains. By the time we reach the mountain, though, the setting sun forces us to head back to our home in Los Angeles for the night.
We return the next day. After an arduous trek through the middle of freaking nowhere, we find the payload. The shoe box has totally disintegrated, but the equipment is all there.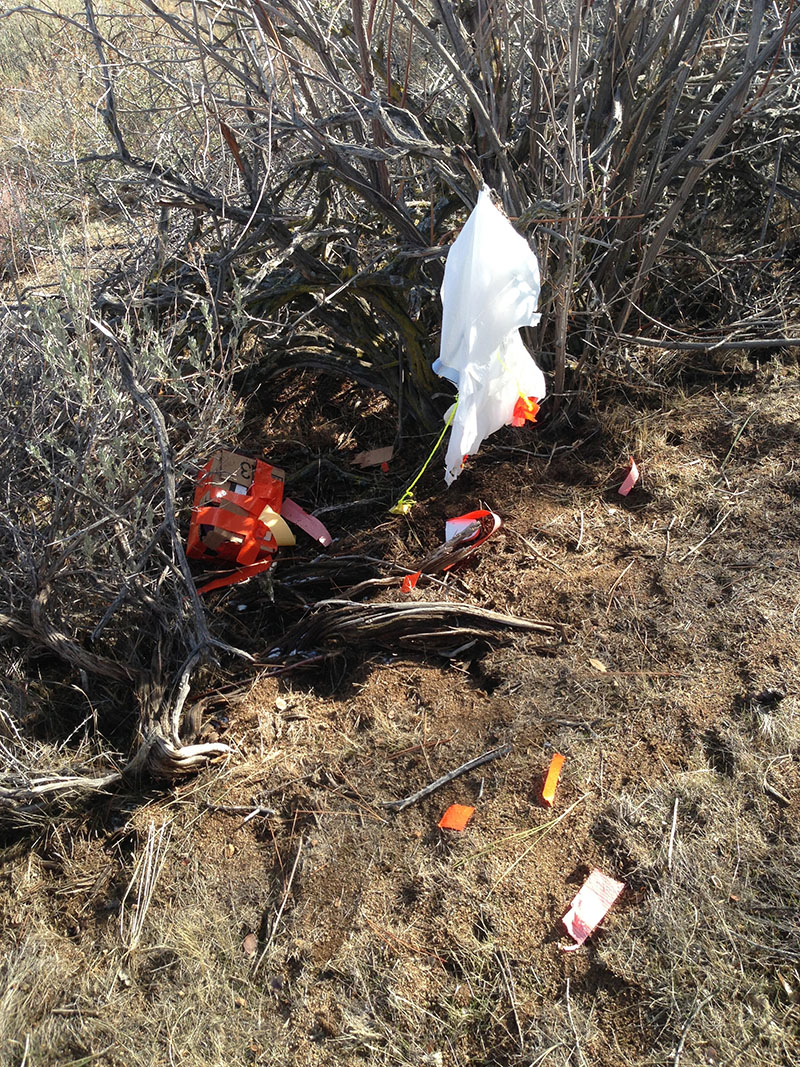 imgur
Panorama of the landing site.


imgur
I have to say, even though a Mojave landing would've been a lot more convenient, you can't beat the view!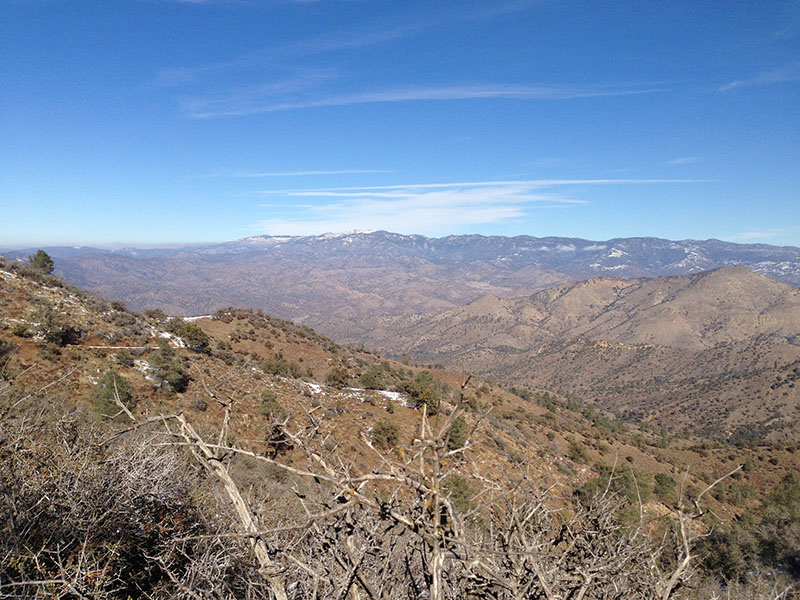 imgur
Credit: stratohornet
Please consider
making a donation
to
Sunny Skyz
and help our mission to make the world a better place.
Click Here For The Most Popular On Sunny Skyz
LIKE US ON FACEBOOK!