Meet Long and Phung: The Diaper-Wearing Duck Brothers Who Love Going To The Mall
November 23, 2022
A couple in Maryland take their crested ducks to malls to browse stores and say it's one of their favorite things to do together.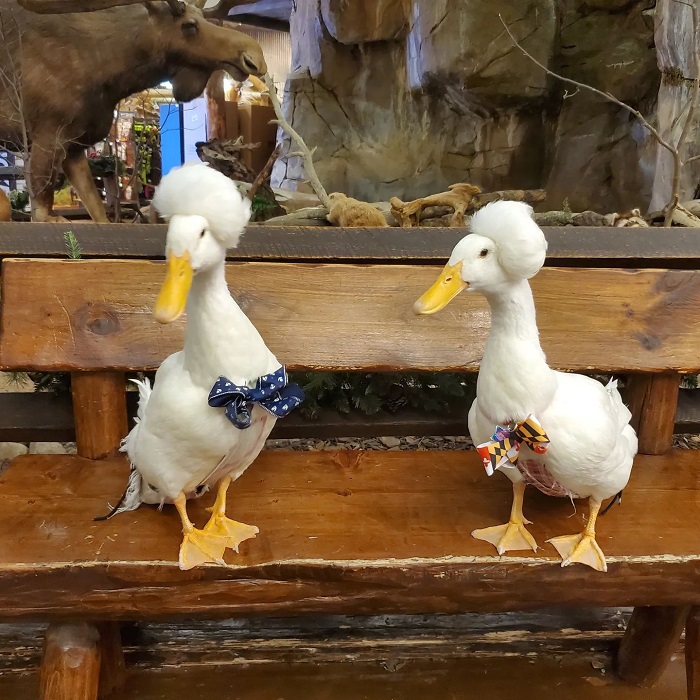 Credit: @afroduckboys on Instagram / TikTok
The crested ducks, named Long and Phung (Vietnamese for Dragon and Phoenix), are two years old and they are brothers.
Their owners, Alice and Matthew, are bird-lovers and always wanted to have ducks as pets. They also own parrots.
"Yes they actually do love going around stores browsing stuff on shelves, it's one of their favorite pastimes," Alice said.
She posted a photo to Reddit of the ducks staring at a dinosaur toy at Mind Games in Arundel Mills mall.
"They stopped and stared at this toy for several minutes. I think I know what they want for Christmas now," she said.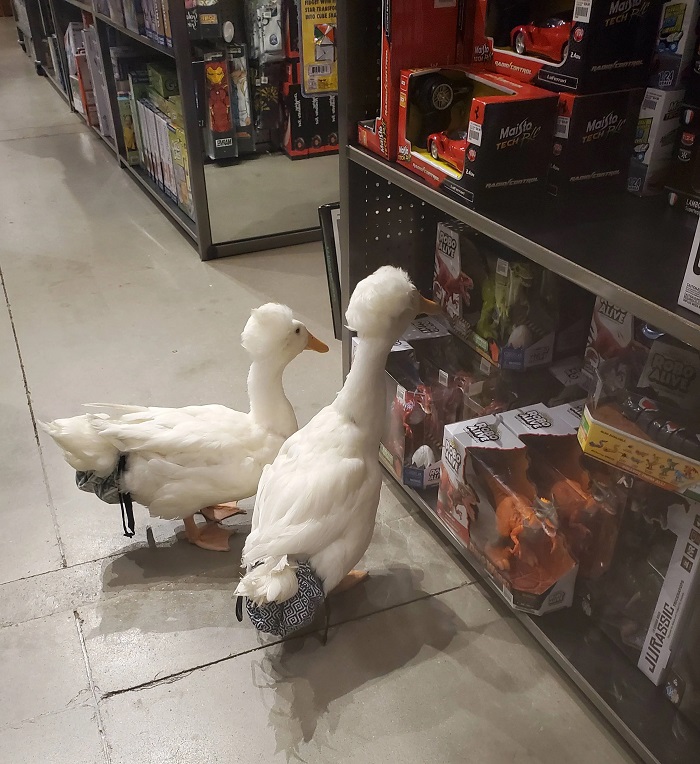 Credit: @afroduckboys on Instagram / TikTok
Alice says the ducks are very well trained and consider her their mom. Because they physically can't be potty trained, they wear diapers when they go out in public.
"Yes they are trained and always follow me closely. They do not disturb anyone or mess with products, and are pretty quiet. We have gotten many compliments for how well-behaved they are, with a few people saying they're more behaved than children," she said.
Alice says the ducks are very intelligent, loyal, and affectionate.
But before you think about having ducks as pets, Alice warns that they are a lot of work.
"Ducks require lots of time and cleaning as they are quite messy. One major reason they wear diapers indoors. Not for the faint of heart, I recommend doing research first."
You can follow the boys at @afroduckboys on Instagram and TikTok!
Please consider
making a donation
to
Sunny Skyz
and help our mission to make the world a better place.
Click Here For The Most Popular On Sunny Skyz
LIKE US ON FACEBOOK!