How To Avoid Fraud As A Student: Some Tips For Effective Protection
October 27, 2022
Fraud is when strangers try to get hold of your data. They go out of their way to get bank information, credit card number, and other data that only you should know. People who engage in such deception are called scammers. Now there are many ways to connect a scammer with a potential victim. Attackers use ordinary phones, social networks, and instant messengers to send letters to e-mail.
Anyone can suffer from fraud, regardless of age. According to statistics, students and the elderly are most typically faced with the problem of fraud. For college students, they even sometimes conduct special lessons, here you can increase your knowledge in this matter and avoid unpleasant situations. If you've been asked to write a report on cybercrime, you can always get free cheating essay topics for inspiration and examples of essays. Self-study of this topic in a sample essay allows you to understand all the nuances and not become a victim of scammers who seek to take possession of your money or personal data.
How Students Are Affected By Fraud
The Federal Bureau of Investigation in the United States warns the local population that you should never provide personal and financial information to people you do not know personally. Disclosure of such information increases the chances of becoming a victim of fraud. Even though such warnings are heard almost everywhere, thousands of people become victims of scammers yearly.
According to recent studies, students of schools, universities, and other educational institutions who came to study abroad are in a particular risk zone. In this case, the scammers use a well-thought-out scheme of being scammed, posing as local law enforcement or immigration officials. The student is told that he allegedly owes money to the government. Legal proceedings will begin if the student does not act shortly, which may end in expulsion from the country.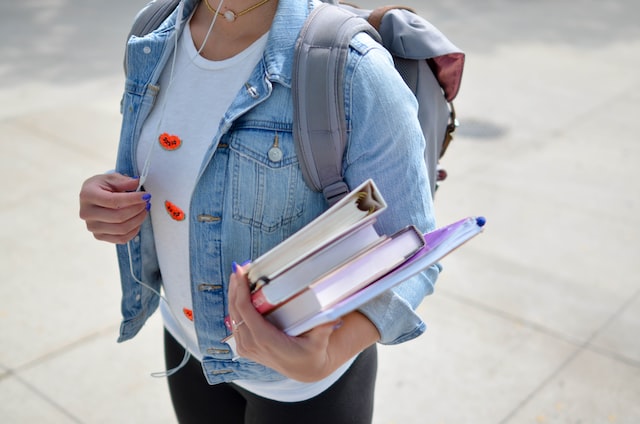 Unsplash
Most scammers contact students by phone using this scam. The main goal of such a scam is to get a frightened student to give them the necessary information. These are often personal passport data, bank account numbers, or credit card numbers. So, fraudsters can instantly access someone else's account and take possession of the money without the owner's knowledge.
Students must remember that the immigration office never contacts people in no country to request payment over the phone. Even if you were contacted and presented as representatives of government agencies, in no case make any payments and transfers. It is advisable to end the current call and get the service by official phone, reporting the incident.
According to statistics, law enforcement and immigration scams cost students hundreds of thousands of dollars each year. If you are a victim of a scammer, be sure to report it. In some countries, you can make a statement anonymously to avoid revealing your identity.
How To Protect Yourself from Fraud
Several effective ways will increase your level of education in this matter and reduce the risk of fraud in your data or accounts to almost zero. Be sure to use the tips above and protect yourself.
Protect Information Online
Using special software for a mobile phone or computer is an effective way to protect yourself from fraud. The antivirus will warn you of the danger as soon as you go to some dubious site or download infected files to your device.
Never enter personal and banking data on dubious sites and public computers. Such devices may contain special software that intercepts entered passwords and other data.
Make sure that valid encryption certificates are installed on the site you use; this will guarantee that third parties will not get access to the information you enter.
Control Your Accounts
You must log into your online banking account every day from a computer or mobile phone. This will give you access to your current balance and be able to track the latest account activity. Refer to the entire list of transactions made during the day, and ensure you complete them. Online banking is a great way to detect unauthorized transactions on your account.
Another effective way is to enable balance change alerts. They can come to your phone as notifications from a banking application or as separate SMS.
Don't Make Too Hasty Decisions
Often, scammers rush their victims. The whole conversation is overly emotional; the attackers act on the "hot spots" of the victim." This approach allows you to disable the victim from the ability to reason. Never allow anyone to force you to make instant decisions. Take a short pause, think carefully, and try to calm down. Assess the situation from all angles to understand precisely what is happening. It will not be superfluous to hang up and contact law enforcement or a financial institution to clarify the information the attackers gave you.
Keep Documents Confidential
It is worth keeping bank records, deposit slips, and checks until you compare the specified data with the monthly statement from your account. After that, it is better to destroy these documents so that no outsider gains access to them.
It is essential to keep savings and checkbook statements required for filing a tax return in a safe place so that no one else can access these data. If, after filing tax information, the data is not required to confirm the deductions, it is also advisable to destroy the documents.
Keep Track Of Your Credit History
It is essential to check your credit report periodically. This way, you can promptly detect any suspicious activity, such as accounts you did not open yourself. Students and others can review their credit history once a year for free.
Think Carefully Before Sharing Your Information With Outsiders
If you receive a call or email asking you to provide personal or confidential information, think carefully before disclosing the information. If you are not sure about the reliability of the source, never give any data. They will help scammers gain access to your accounts.
A little extra caution never hurts. When you enter your bank card number or other data on incomprehensible sites, you risk becoming a victim of scammers and losing your savings on your accounts.
Please consider
making a donation
to
Sunny Skyz
and help our mission to make the world a better place.
Click Here For The Most Popular On Sunny Skyz
LIKE US ON FACEBOOK!