Top 10 Underrated Bollywood Films To Watch On A Date
August 2, 2019
Indian films leave no one indifferent. A riot of colors, incredibly beautiful sari, and the grace of movements, folk coloring, songs, and dances – all this fills the heart with joy. Due to a large number of Indian films about love, some wonderful movies remain underrated. Therefore, we have prepared for you the top 10 underrated Bollywood films about love to watch on a date.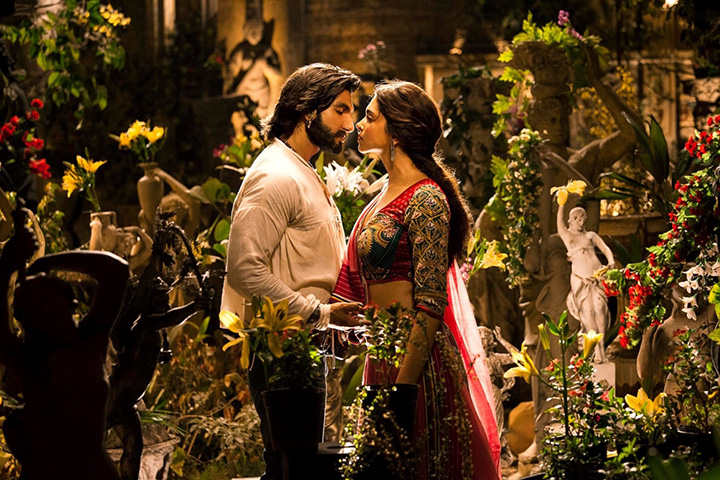 1. Ram-Leela, 2013
This is a true story of Romeo and Juliet in the Indian way. Add some dances, decorations, sari, and India, and you will get the plot of this movie. There are two families who hate each other from time immemorial, and two hearts that fell in love at first sight. What will happen when they announce their love? Will their families be merciful or ruin the life of lovers?
2. The Villain, 2014
If you think that romantic films are certainly melodramas, then you are deeply mistaken. The Villain filmed in the genre of thriller and drama. Watching it, you will find out what happens to a person if you take away the most precious thing he has – his love. Guru is a ruthless guy who dedicated his life to crime. He was even called "The Devil" for his heartlessness. However, everything changes when he meets Aisha – a love that makes a difference in his life.
3. Outsourced, 2006
This is a romantic comedy about amusing relationships of people from different cultures which tells about unexpected changes in the life of an ordinary manager from Seattle named Todd Anderson. He comes to India to become the director of a call center and falls in love with one of the employees.
4. Jodhaa Akbar, 2008
The accord of hearts is a union of religions. The love story of people of different faiths a priori cannot be simple and easy. This is a touching love story of one of the most famous emperors of India and a beautiful princess. Mohammad Akbar is a Muslim. Princess Jodhaa is a Hindu. It is amazing when a union based on political advantage turns into a real love of two people. But the father of Jodhaa stands in the way of their happiness, and this is a very serious problem.
5. Lagaan: Once Upon a Time in India, 2000
This film is about the rebellion of farmers against the British government during the period of British rule. The sister of the British commander falls in love with an ordinary farmer Bhavan. How will the stringent situation affect their life and romantic relationships? Will they be happy with each other? Watch in the film!
6. Bajirao Mastani, 2015
The film takes place in the 18th century and tells us the love story of the great Indian warrior, Bajirao I, and the Muslim princess Mastani. This film is not about the usual love of two young people. Three people are participating in this romantic story, and as we all know, two is a company, and three is not. So who will be unfortunate with his rejected love? And does this guarantee happiness to the rest?
7. Sanam Teri Kasam ("I swear on you, my beloved"), 2016
This film tells a touching love story. Saraswati is an ordinary girl who works in a library. She does not think about beauty and fashion trends; people perceive her as a simple bookworm. It is this simplicity that prevents her from getting married and leaving paternal home. After numerous accusations of parents and colleagues, Saraswati decides to change her ways and asks for help from her neighbor named Inder Parihaar. He is a handsome guy who knows how to care for girls and can identify signs of a toxic woman.
8. The Japanese Wife, 2010
This is the story of a Bengal school teacher who marries his Japanese pen friend but cannot see her because he does not have enough money to buy a plane ticket to Japan. Nevertheless, they continue to hold correspondence over the years...
9. Refugee, 2000
Nazneen is a cute Pakistani girl who falls in love with a guy nicknamed Refuge. He has left his homeland, living in a village on the Indo-Pakistan border. He helps other refugees secretly cross the border from India to Pakistan. Wishing their daughter to be happy, Nazneen's parents are going to marry her to the head of a border post, not knowing that her heart is already given to another guy.
10. Fanaa ("Destroyed in Love"), 2006
During a tour around New Delhi, a blind girl Zooni gets acquainted with a charming guide Rehan, and they fall in love. Things are coming to the wedding. But Rehan unexpectedly disappears. Seven years later, Zooni suddenly finds out that her lover is a Pakistani terrorist.
Please consider
making a donation
to
Sunny Skyz
and help our mission to make the world a better place.
Click Here For The Most Popular On Sunny Skyz
LIKE US ON FACEBOOK!