Introducing The Six Luckiest People In The World
June 26, 2018
While some people believe that you "make your own luck," plenty of others see it as a force all of its own. Superstitions abound, with individuals believing that all kinds of specific colours, numbers and symbols relate to their chance of good (or bad) fortune.
In this article, we look at some examples of extreme luck that would have even the most disbelieving of people wondering if there isn't at least some level of external force at play!
Best Job in the World?
João Cajuda was described by The Telegraph as the "luckiest person on earth." His job is to travel the world's most glamorous and exotic locations, filming them - both for brands, and for his own website.
Cajuda is the ultimate "digital nomad," travelling the world and being paid for it! Although he seems to work incredibly hard and is definitely "making his own luck" to his extent, his lifestyle is no doubt the envy of a great many people.
Cajuda also runs his own boutique travel agency, so when he's not videoing exotic locations, he's helping people discover them for themselves.
A Strange Tale of a Carrot
When you lose something, it's generally safe to assume it's gone forever after a week or two and a thorough search.
Presumably, Lena Påhlsson assumed her wedding ring was long gone after she misplaced it, especially well after a decade later. However, the ring, lost while the lady removed it to bake in 1995, turned up again a staggering 16 years later!
The most bizarre part of this particular story is that it appeared in the most unlikely of circumstances. Påhlsson discovered it "as good as new" attached to the top of a carrot that grew in her vegetable patch in 2011.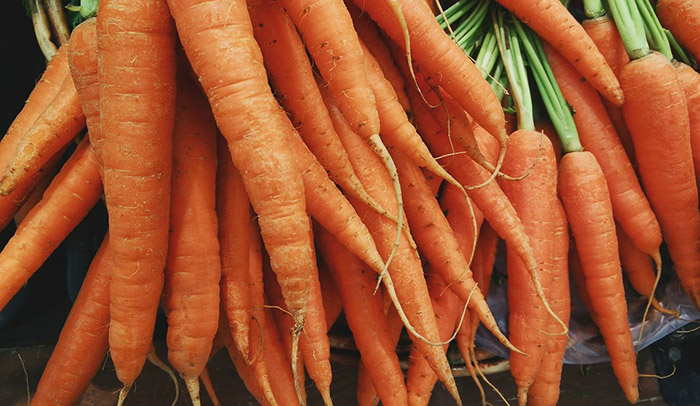 The World's Biggest Online Slots Jackpot
For many, a small profit on a slot machine is cause for celebration. However, British soldier Jon Heywood took things to a whole new level when he turned a small bet on an online casino into nearly €18 Million!
He won the jackpot on the "Mega Moolah" machine on Betway Casino, a game on the online Microgaming platform. The game features multiple paylines, free spin features, and a four-tier progressive jackpot, which was what turned Heywood suddenly into a multi-millionaire.
At the time of the win, Heywood's father needed a heart and lung transplant, so the first priority was to pay for medical treatment for him. Heywood also stated his intention to splash out on a cruise for his family and a Bentley Continental GT - in yellow, according to BBC!
Never Strikes Twice?
Lightning never strikes twice, according to the famous saying, but it struck seven times for Roy Sullivan, earning him a place on this list of the world's luckiest people.
Sullivan was a ranger at Shenandoah National Park. His repeated incidences of being struck by lightening earned him the nickname of "the spark ranger." Although some people doubted his stories, they were verified by the Guinness Book of Records.
He was struck seven times between 1942 and 1977. One incident resulted in him catching fire, and even though he retired from his ranger duties after the sixth strike, he was hit again afterwards whilst out fishing.
A Life-Changing Cure
While some of these stories of luck benefitted only the recipients and their families, the "luck" of Leonard Thompson changed the world. Thompson was the first diabetic to receive injected insulin, at the time an experimental remedy.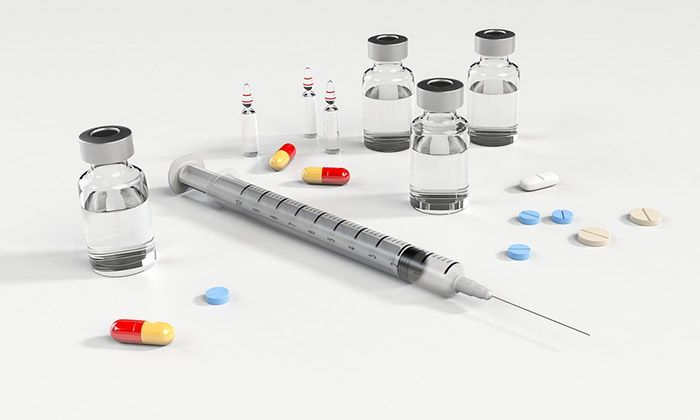 Despite being considered close to death, Thompson went on to live another 13 years after taking insulin. Tragically he did die from a diabetes-related complication, but he went down in history as the first person to receive a medication that now saves multitudes of lives. Thankfully, more advanced remedies continue to be developed.
The Luckiest Man of All?
The final individual in this roundup is Frane Selak, frequently referred to as the "luckiest unlucky man to ever live."
Selak reportedly survived a run of freak disasters throughout his life, then topped off his run of luck with a lottery win in 2003. The disasters he survived included a plane crash, a train derailing, and three road accidents including a bus crash that left the bus in a river.
However, there are people out there who doubt the authenticity of all of Selak's story, aside from his well-documented lottery win. It's apparently proved difficult to find documented proof of all of the incidents. That said, it seems that even if half of it's true, Selak probably is the luckiest person of all!
In 2010 he gave the remainder of his winnings away, opting for a "frugal" life, and at the time of writing, he remains in his home country, Croatia.
Please consider
making a donation
to
Sunny Skyz
and help our mission to make the world a better place.
Click Here For The Most Popular On Sunny Skyz
LIKE US ON FACEBOOK!