Woman Dresses Up As Easter Bunny At Nursing Homes To Spread Love and Laughter
April 9, 2018
My name is Diana Demers and I'm the Activities Director at a nursing home called CareOne at Redstone located in East Longmeadow, Massachusetts.
I'm 26 years old and my grandparents have all passed away, in fact my grandfather passed away at the same nursing home I work at. The residents here are like family to me - it's like I have inherited over 100 grandparents. I will do anything to make them smile and laugh, and over the past few years I have become notorious for wearing funny costumes for every holiday.
One of my favorite costumes to wear is my Easter bunny... this year I got great use out of it with the elderly and children!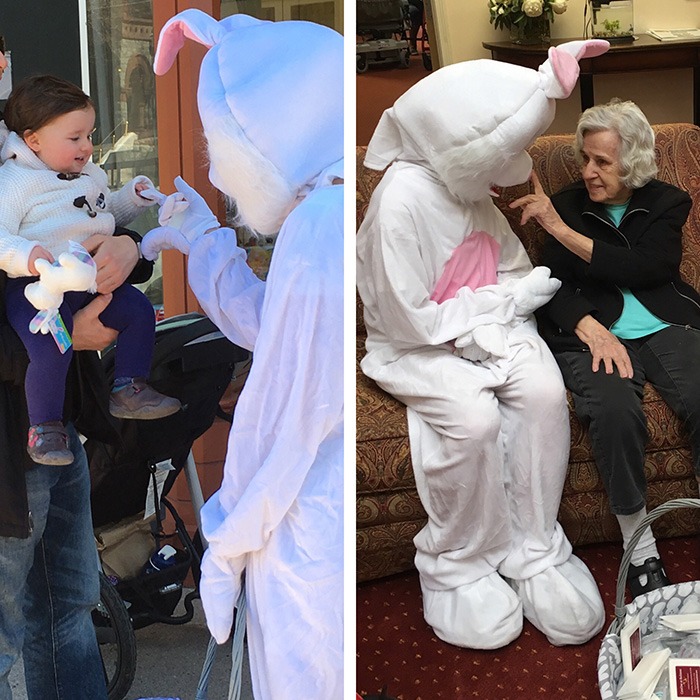 Credit: Diana Demers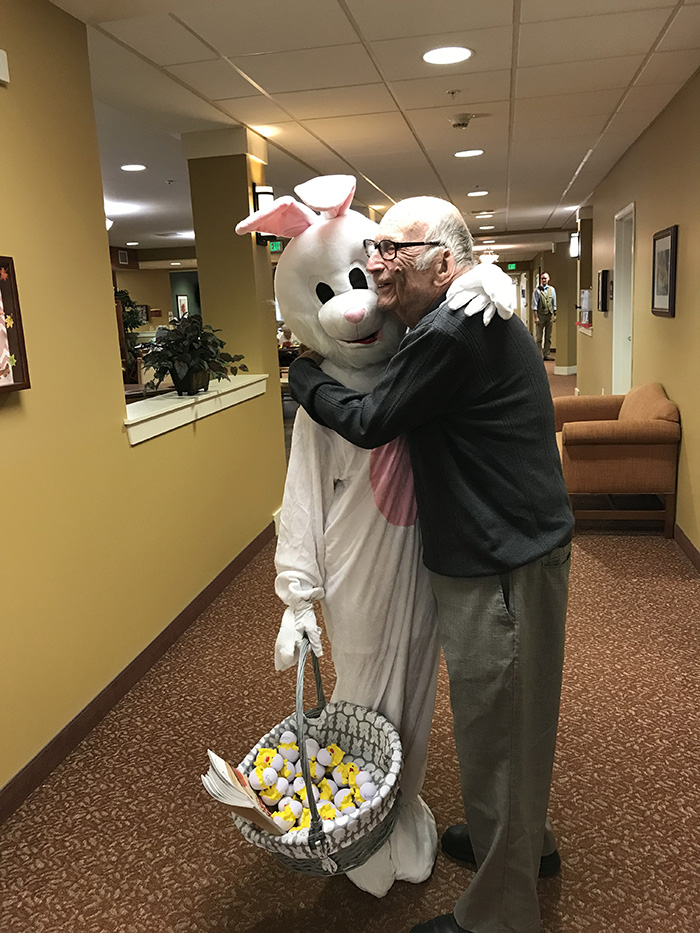 Credit: Diana Demers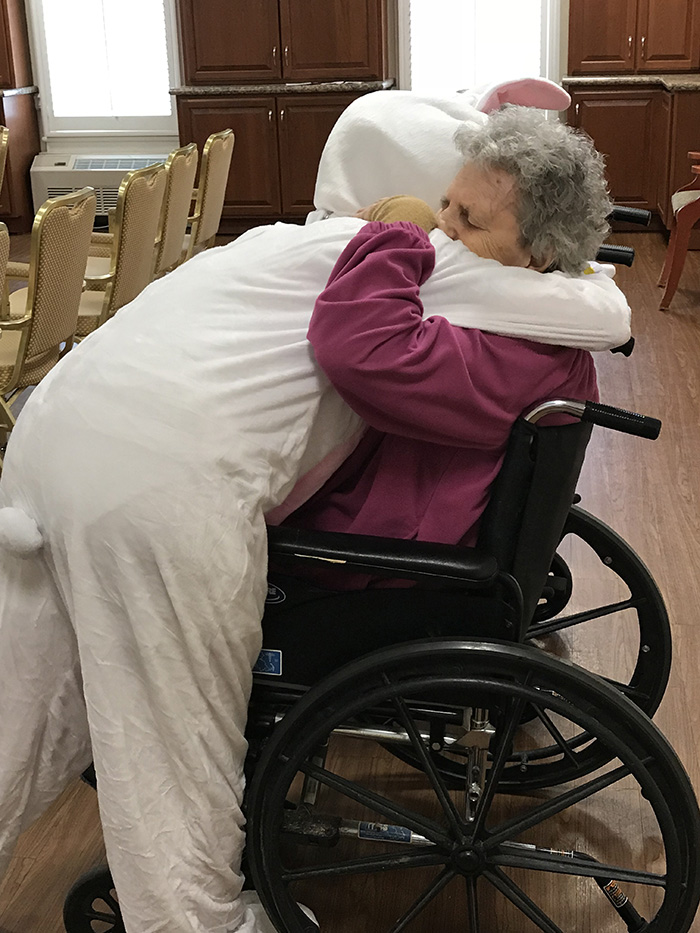 Credit: Diana Demers
In the couple days leading up to Easter Sunday, I dressed up as the Easter bunny and visited a total of seven nursing home / senior living facilities in the area. The residents would light up with smiles or give me a big hug, some would even burst into laughter. This was my third year visiting nursing homes other than where I work, and each year I've been able to visit more than the last.
The day before Easter, I wore my bunny costume in public (downtown Northampton, MA) which is a very little town swarming with pedestrians. I handed out stuffed animals and lollipops to children passing by on their family outings and the reactions were amazing!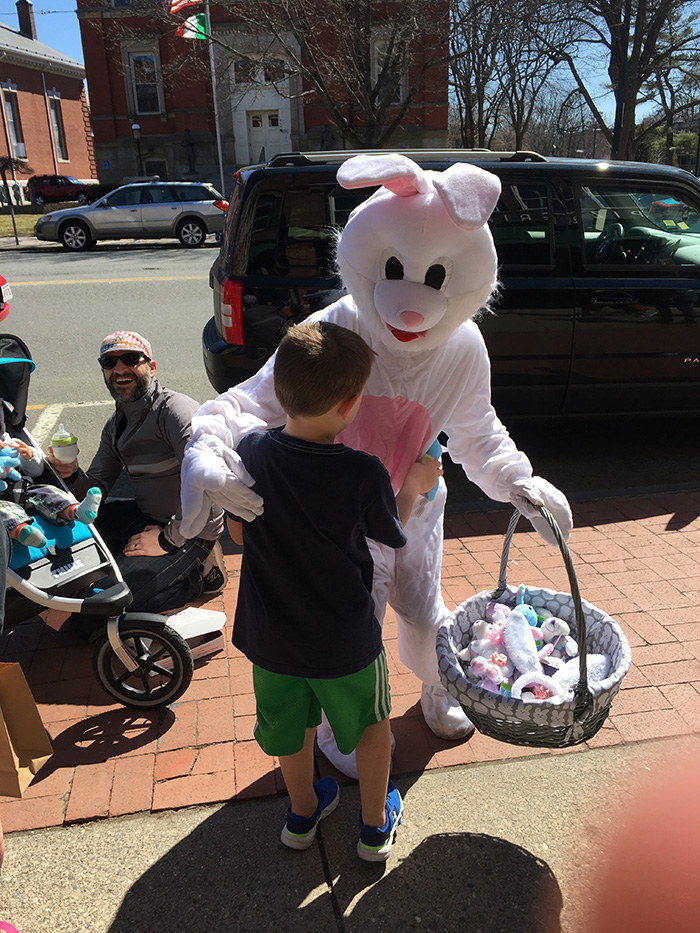 Credit: Diana Demers

Credit: Diana Demers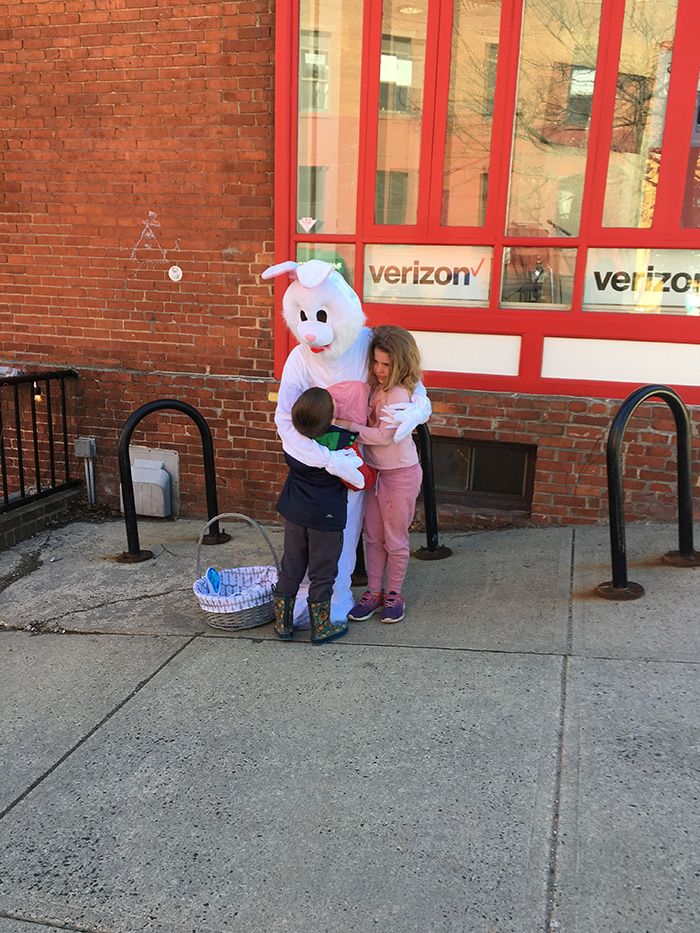 Credit: Diana Demers
The children would get so excited and run up to hug me and cars passing by would honk and take pictures.
The parents of the children asked if I was taking donations or why I was doing it, and I told them I just wanted to make people smile.
This story was submitted to Sunny Skyz by Diana Demers. Submit your story here!
Please consider
making a donation
to
Sunny Skyz
and help our mission to make the world a better place.
Click Here For The Most Popular On Sunny Skyz
LIKE US ON FACEBOOK!