'I Miss Things': Mom's Chopped Celery Story Strikes A Chord With Parents
November 30, 2016
Kara Lewis Newton chopped up a bunch of celery, put it in a container, and hopped in the car to bring it to her son at school. Yeah, she blames herself for not knowing he needed it, and she doesn't even know why he needs it.
But it's what she wrote about being far from a perfect parent that's connecting with so many hard-working, loving parents.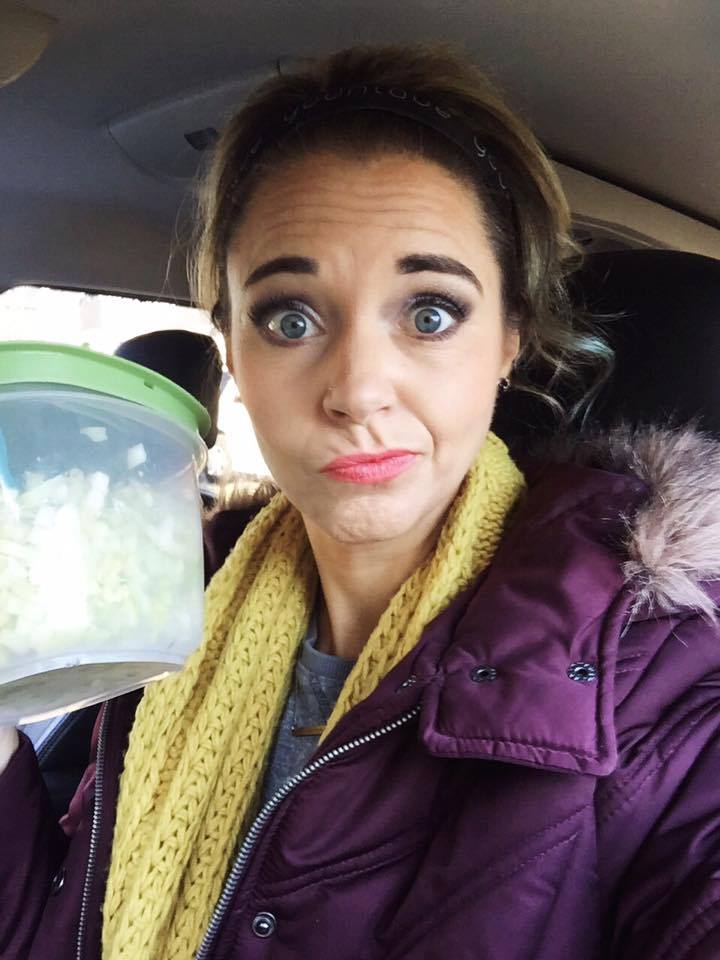 Kara Lewis Newton / Facebook
"Chopped celery. That's what I'm driving to my son's school today. Why? Because I don't look in his folder. I missed that he needed to bring chopped celery to school today, and I have no idea why he needs it, but he does. So I'm driving it to him praying that he gets it on time.
I miss things.
My kids don't always have clean socks.
We ate at Wendy's last night.
I forget to RSVP to parties.
We never have cash when we need it.
My kid doesn't always have his coat.
There might be Halloween candy in their lunches.
I sign without reading sometimes.
And I don't always check my kids folders.
But.....I love them. And I work dang hard for them. And I'm banking on the fact that 20 years from now, they won't remember that their mom forgot the chopped celery. I am praying they remember how hard I fought for them everyday to have a good life...one where they know they are fiercely loved no matter what."
Written by Kara Lewis Newton via Facebook
Please consider
making a donation
to
Sunny Skyz
and help our mission to make the world a better place.
Click Here For The Most Popular On Sunny Skyz
LIKE US ON FACEBOOK!