Mom Takes Her Doubtful Kids To See Santa And Witnesses A Miracle
November 29, 2016
This is why I still believe in Santa, and always will.
A mother took her two young children to the local mall in hopes that Santa would have a real beard because her kids were beginning to doubt. It turned out to be a truly magical experience, and not just for her kids...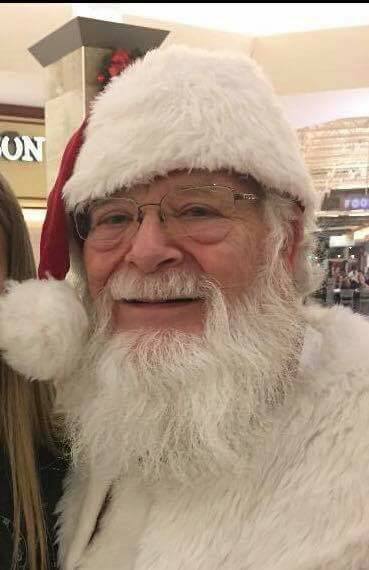 Santa at Paducah Mall / Facebook
Kelly Jackson shared the photo above and recounted what happened that morning:
"Today we took the kids to the Paducah mall to see Santa. We entered praying that Santa would have a real beard as our 2 littles are on the edge of disbelief. Little did we know that this Santa not only had a real beard but was absolutely magical!
The little girl in front of our kids had 2 hearing devices in which Santa could relate as Lauren, my daughter, told me he also had one himself (so sweet). Elias talked to him then it was Lauren's turn. As he picked her up to set her in his big chair with him I realized he noticed she had a back brace and not knowing the exact words I knew he was discussing it with her. He then leaned forward and Lauren started feeling his back. I grabbed an "elf" and asked quickly, 'Does Santa have a back brace?' 'Yes!' She answered. I wanted to cry and explained, 'My daughter wears one too. And I'm pretty sure he is letting her touch his.'
She insisted, he was the greatest thing for the kids. She told me a story about how he prayed with a family who had come the day before who brought a baby with a feeding tube. Oh my! What a blessing!
As Lauren discussed toys with Santa I walked over to the exit and turned around to notice they were once again in DEEP conversation. He whispered something in Lauren's ear and Lauren turned to him with the strongest embrace that lasted for more than your typical Santa hug. He returned one as equal to hers. I was teared up at this point. Mrs. Claus came to me and said, 'I don't know what's going on over there, but whatever it is has Santa crying too.' I explained about the brace and she began to cry herself. Lauren cried just yesterday about her brace hurting as she often does, but today she found out Santa wears a brace too and he told her he knows just how she feels. I told Phil it was MAGICAL!! He could relate to the girl with hearing devices and then could surprisingly relate to a girl with a hidden disability? A back brace? Coincidence? Magic?
Tomorrow, Santa might not have hearing aides and he might not wear a brace, but today he did. And today he touched some special children, and their parents!"
Please consider
making a donation
to
Sunny Skyz
and help our mission to make the world a better place.
Click Here For The Most Popular On Sunny Skyz
LIKE US ON FACEBOOK!