Great Things Happened When Utah Instituted A 4-Day Work Week. Why Aren't We All Doing This?
May 12, 2016
After the banking collapse in 2008, energy prices soared, queues lengthened at food banks and unemployment and mortgage foreclosures rose dramatically.
In an effort to save money, Utah's governor at the time, Jon Huntsman, quietly came up with a radical solution: a four-day work week.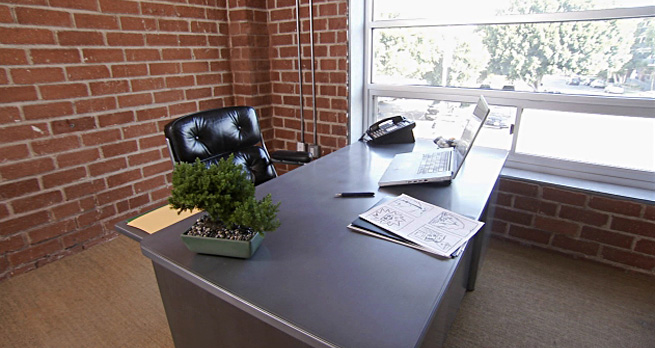 Credit: ArboBogg Imagery Inc. / Getty Images
In 1970, management consultant Riva Poor wrote a book advocating a revolution in work and leisure called 4 Days, 40 Hours. It caused a stir at the time, arguing that great benefits would flow from taking a longer weekend and working fewer but longer days. Then the issue went away. Quietly, though, a four-day week became a common option for public employees at city and county level. As a public administrator, Huntsman knew this, and he saw the opportunity to go further.
He realized that if public sector workers all worked a shorter week in unison, he could save money by closing public buildings on the extra day. But something like this hadn't been tried state-wide before. All kinds of problems might emerge, from childcare to public anger over lack of access to services.
"I thought, we can study this for another six months or we can do it, and figure it out as we go," Huntsman recalled.
At only a month's notice, 18,000 of the state's 25,000 workforce were put on a four-day week. Around 900 public buildings closed on Fridays, with even more partially closing.
"It started with a one-year test period, and there were hiccups at the beginning," said Professor Rex Facer, from Brigham Young University, an adviser on the initiative who also analysed its impact. "Some businesses complained about access to public officials on the day departments closed. But the agencies figured out the problems, the state communicated what it was doing better, and in six months complaints dropped to zero."
Facer looked into how the public and state employees responded. Eight out of 10 employees liked the four-day week and wanted it to continue. Nearly two-thirds said it made them more productive and many said it reduced conflict at home and work. Only 3% said it made childcare harder. Workplaces across the state reported higher staff morale and lower absenteeism. There were other surprises, too. One in three among the public thought the new arrangements actually improved access to services.
"The program achieved exactly what was intended," Facer said. "The public and businesses adapted to it. The extended opening times on the four days when employees worked were actually preferred by many. It was more convenient for them being able to contact public bodies before and after conventional working hours."
Falling energy prices reduced the expected economies, but the change still saved the state millions. Staff well-being went up with the longer weekend and with shorter, easier commuting outside the normal rush hour, which benefited other commuters, too, by reducing congestion. It wasn't the objective, but at a stroke the four-day week cut carbon emissions by 14%.
Then President Obama made Governor Huntsman his ambassador to China. In autumn 2011 the state-wide four-day week ended. Not because it had failed, but because it fell victim to a power struggle between the state legislature and the new, less committed governor's office.
We've all been told we all have to work harder and find new technological fixes for the economy and environment. Could it be that, instead, the best solution might be a simple, social innovation, an option we've had all along? If working less and better can reduce pressure on public services, create a healthier society and cut greenhouse gas emissions, is it time for a four-day work week for all?
Please consider
making a donation
to
Sunny Skyz
and help our mission to make the world a better place.
Click Here For The Most Popular On Sunny Skyz
LIKE US ON FACEBOOK!