This Passage By Helen Keller Is One Of The Most Beautiful Things I've Ever Read
December 26, 2015
Helen Keller's The Story of My Life was first published in 1903 detailing her early life, especially her experiences with her teacher, Anne Sullivan. This is a passage from the autobiography that's so beautiful we had to share it...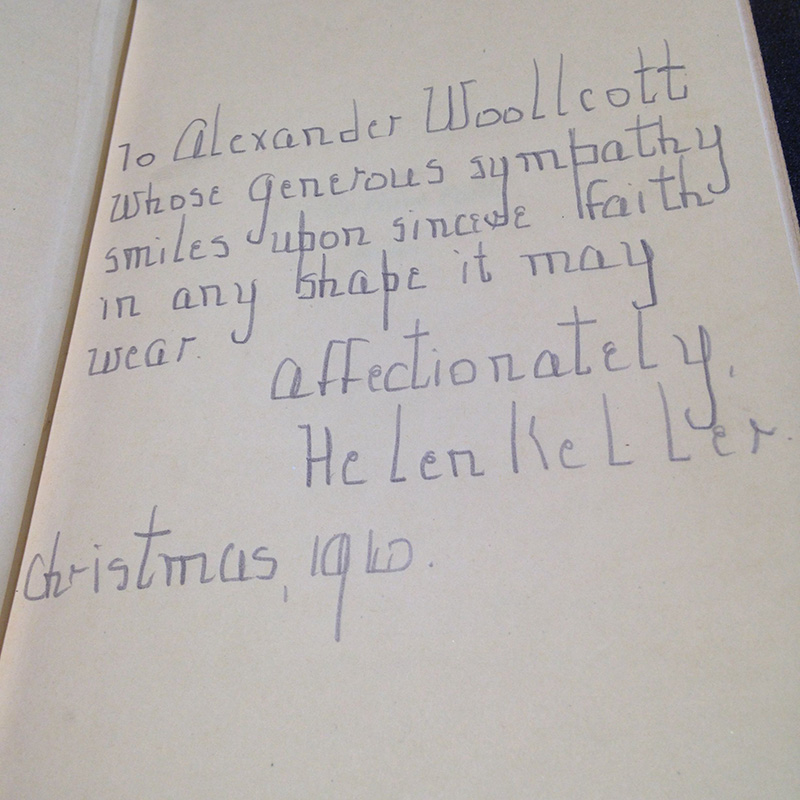 Actual handwriting of Helen Keller
Chapter 4 begins with:
"The most important day I remember in all my life is the one on which my teacher, Anne Mansfield Sullivan, came to me. I am filled with wonder when I consider the immeasurable contrasts between the two lives which it connects. It was the third of March, 1887, three months before I was seven years old."
In the next few paragraphs, Helen reminisces about learning words - Miss Sullivan would slowly spell the words into the palm of her hand.
Then she writes this:
"We walked down the path to the well-house, attracted by the fragrance of the honeysuckle with which it was covered. Some one was drawing water and my teacher placed my hand under the spout. As the cool stream gushed over one hand she spelled into the other the word water, first slowly, then rapidly. I stood still, my whole attention fixed upon the motions of her fingers. Suddenly I felt a misty consciousness as of something forgotten--a thrill of returning thought; and somehow the mystery of language was revealed to me. I knew then that 'w-a-t-e-r' meant the wonderful cool something that was flowing over my hand. That living word awakened my soul, gave it light, hope, joy, set it free! There were barriers still, it is true, but barriers that could in time be swept away.
I left the well-house eager to learn. Everything had a name, and each name gave birth to a new thought. As we returned to the house every object which I touched seemed to quiver with life. That was because I saw everything with the strange, new sight that had come to me."
You can read the full autobiography The Story Of My Life on Google Books.
Please consider
making a donation
to
Sunny Skyz
and help our mission to make the world a better place.
Click Here For The Most Popular On Sunny Skyz
LIKE US ON FACEBOOK!