Too Cool To Be A Fool
By Tracy Brooks • October 25, 2016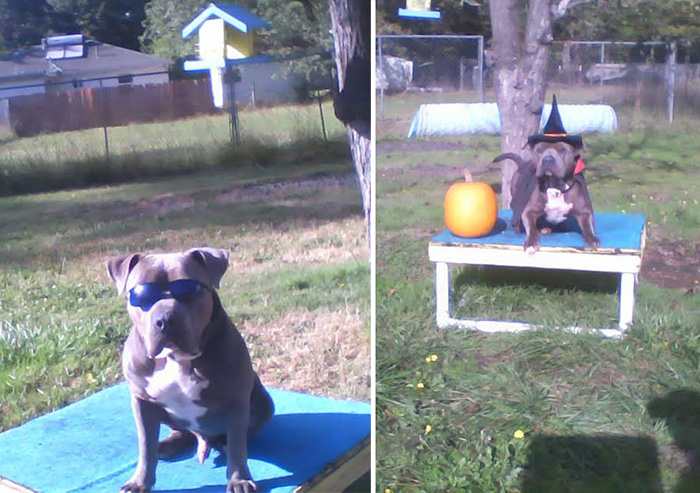 I'm a k-9 expert and know for a fact Pit Bull type breeds can be wonderful dogs in the right hands.
This is Riddick, an American Staffordshire Terrier. This time last year he was in a horrible car accident, he was in the back seat and thrown into the dash so hard it dislocated his hip, he had to have surgery to remove the head of his femur.
Riddick has recovered wonderfully and has completely stolen my heart. He lives with ducks, a goat, and other dogs and has never even come close to hurting anyone. In fact he is down right comical.
PREVIOUS STORY NEXT STORY SHARE YOUR STORY
Click Here For The Most Popular On Sunny Skyz
LIKE US ON FACEBOOK!