The Heartwarming Story Of How A Woman Saved A Dying Goldfish With Love
July 18, 2020
Why am I crying over a fish?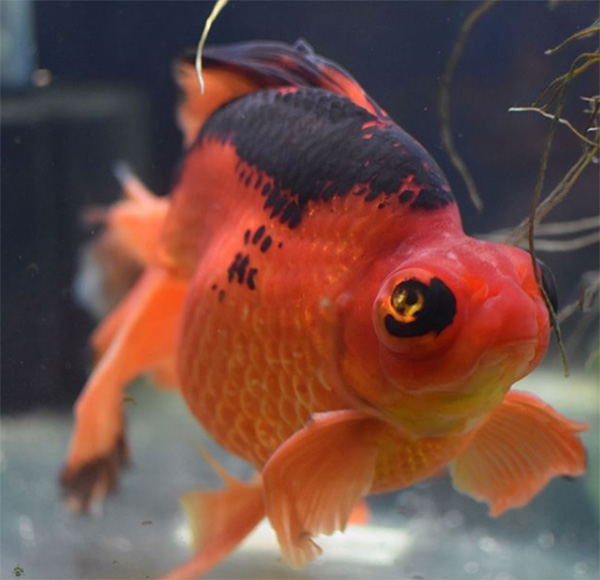 Credit: Lacey Scott / Instagram
This is the heartwarming story of a how Lacey Scott changed the life of a sick and dying fish she found at a pet store.
"If you would have told me a year ago, that I'd now have an 85 gallon fish tank filled with giant goldfish, I'd probably believe you, because I know me, but, if you were to tell me that the first and second picture were of the same fish, I'd have called you crazy! I usually put pet related things in my stories, and not my page, but this boy deserves some recognition.
If you follow my stories, then you know that a year ago, today, I went to a local pet store and saw a sickly fish. When I asked about him, an employee told me he was just old and pouting from being moved to a smaller tank. While yes, fish can and do pout, it was clear that this fish was unwell. I cried when I told my husband about him after coming home, and all that night couldn't stop thinking about him.
The next day, I called the store as soon they opened and and asked to speak with the owner. He told me that the fish was brought in by another customer when he took down his pond and that he was at least 10 years old. After a bit of back and forth, I convinced him to let me take him for $10 instead of the $65 he was listed for. I think he thought the fish would be dead before the end of the week.
My husband agreed to let me bring him home, under the condition that IF he could be nursed back to health then I would ship him to a friend who had a tank big enough to house him. I think he also thought the fish would be dead by the end of the week.
So, I made a hospital tank out of an old tote and began treating him. He wasn't eating and was severely underweight. His eyes were cloudy, he'd lost his buoyancy due to swim bladder issues, and because of that he had lesions on his belly from laying on the bottom of the tank. Truthfully, at this point I didn't think he'd make it to the end of the week.
But, to my amazement, after about a week of daily treatments and water changes he began to eat, then began to swim for brief periods of time. After about a month his swim bladder had improved enough that he no longer constantly lay on the bottom of the tank anymore.
Then his color began to change. And he got bigger. A lot bigger.
I don't know how much longer he has left but he'll spend the rest of his days happy and loved."
Watch the transformation below.
Please consider
making a donation
to
Sunny Skyz
and help our mission to make the world a better place.
Click Here For The Most Popular On Sunny Skyz
LIKE US ON FACEBOOK!