Elephant family at Yala National Park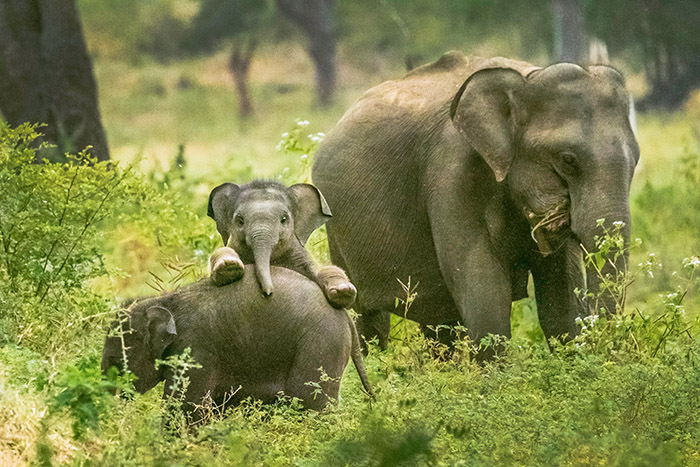 Young Asian elephants are reported to stand soon after birth. After several months, the calf begins to eat grass and foliage. It stays under the supervision of its mother for several years but begins making independent movements at 4 years.
Click Here For The Most Popular On Sunny Skyz
LIKE US ON FACEBOOK!