How to keep a small dog in the yard during potty time
‪"Dog-sitting our in-laws' boston terrier. He's so small he can sneak through the fence when he goes outside, so he must wear the escape-proof wiener bun of shame at potty time."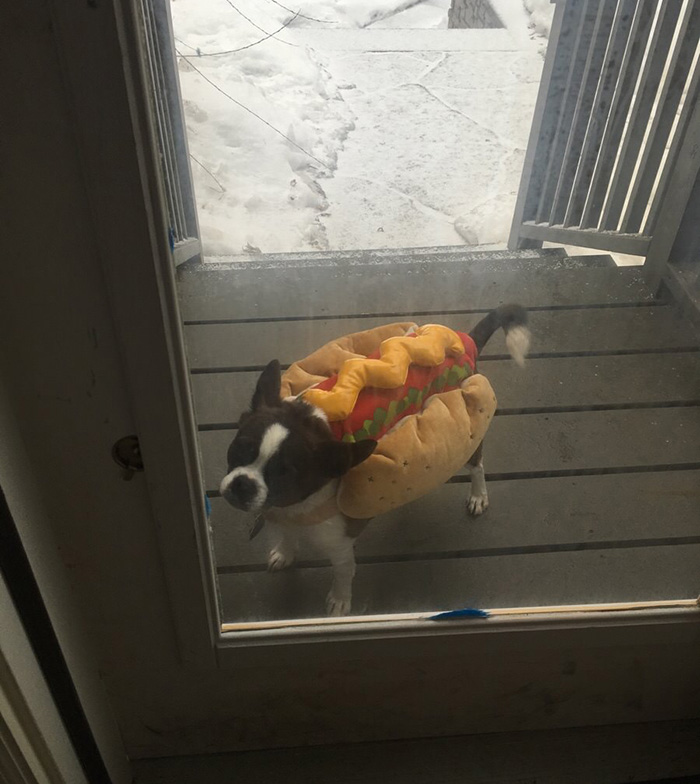 Credit: veedublin
Click Here For The Most Popular On Sunny Skyz
LIKE US ON FACEBOOK!