Woman Left Crippled After A Fall Defies The Odds, Walks And Becomes Pregnant
October 3, 2014
This story is about a journey testing courage, faith, and love.
"I went from a 32-year-old woman that was healthy, having a boyfriend who really never saw me with a hair out of place... to lying in a bed in a diaper," said Liz Mitchell.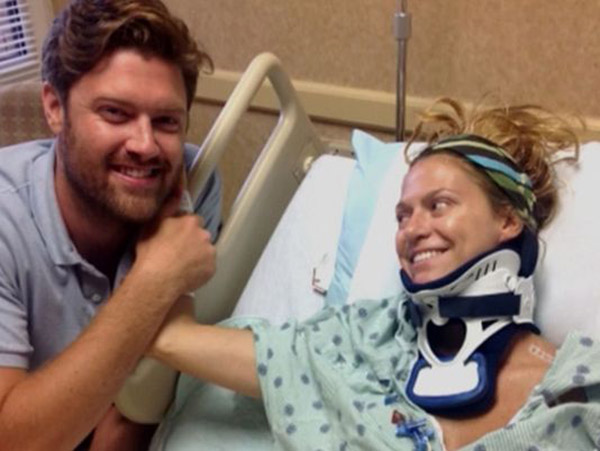 Liz was on her balcony playing with her dog when she leaned back too far, and fell right between the guard rails, landing on her head. After five days in a medically-induced coma, she was declared a quadriplegic.
Her boyfriend Bryan broke the news.
"He didn't just say, 'You're paralyzed; you can't walk.' He specifically said, 'One day, we'll move to Waco, we'll get married, and we will have a beautiful life. And it does not matter if you are in a wheelchair,'" Mitchell recalled.
"Before I seemingly had everything, I was successful and healthy, and from an outsider, it looked like I had everything," she said. "But I wasn't grateful, I never said 'thank you.' One day you wake up and you have a breathing tube in and you can't move a muscle... you realize the body that you thought was so important and defined who you were is useless."
And then one night, Liz Mitchell hit rock bottom.
"It crushed me. It was really defeating, and I lowered my head and I said a prayer," Bryan said. "It was the most heartfelt prayer I've ever said."
And then he pushed again, asking Liz to wiggle her legs on August 29 at 9:35 a.m."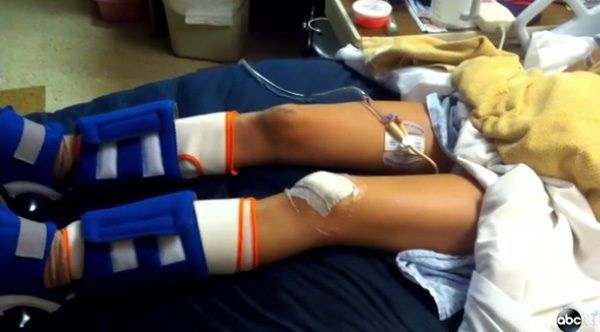 Video screenshot of the first time she wiggled her legs.
"I'm moving my legs!" cried Liz.
"It was the most miraculous moment I've ever experienced in my entire life," Bryan recalled.
From that moment on, it was all work — from the pool, to the treadmill, and bike.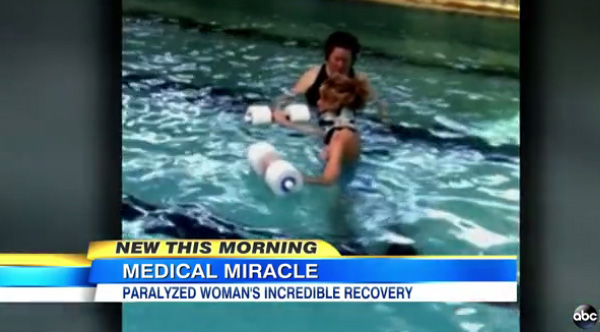 Liz first walked with a walker, and then on her own... even up the stairs. Her progress was as consistent as Bryan's voice in the background, rooting her on.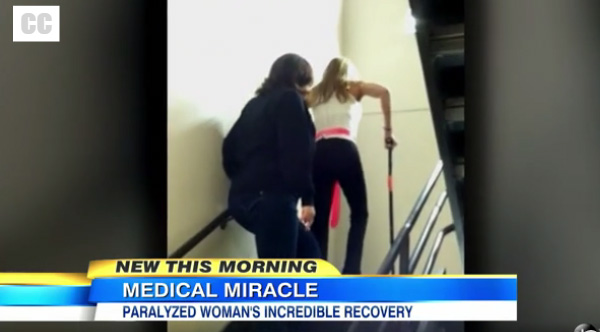 "The relationship you develop going through a story like that and seeing the person she became in the darkest depth of her struggle... I knew I didn't just like this girl, I loved this girl," he said.
Liz first walked out of the rehab facility, and then down the aisle... a milestone that could only be topped by one thing.
"We cried; I was in total shock, but I was scared, too, about whether or not my body could handle a pregnancy," Liz said.
Until this point, her reproductive system wasn't working. Even now, she can't feel pain or temperature from the neck down.
"I feel like my body is still asleep," she explained.
Her pregnancy is under close watch as she has a filter in her abdomen sitting against her uterus. Doctors put it there to catch blood clots when they thought she'd never move under her own power.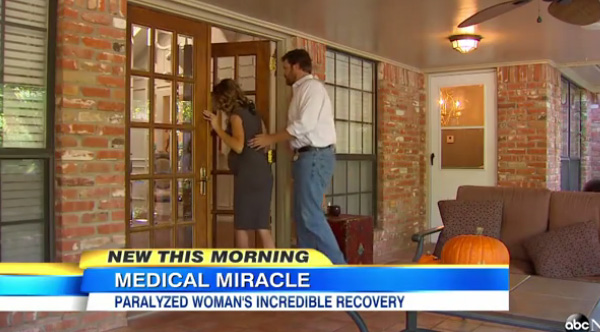 "Initially, my doctor said, 'I'm not sure you'll feel contractions or fetal movement so we need to monitor you closely.' But one day I felt her kick, and there was no mistaking that feeling," Liz said.
"The transformation Liz made in the rehab center physically paled in comparison to the transformation she made emotionally and spiritually," Bryan said.
Now the couple pray together over Dorothy Marie, a name that means "gift of God."
"I cannot believe it... it is such a miracle," Liz said. "It seems like a dream, but I'm ready."
Please consider
making a donation
to
Sunny Skyz
and help our mission to make the world a better place.
Click Here For The Most Popular On Sunny Skyz
LIKE US ON FACEBOOK!