2,000 African Rhinos Get Rescued In Major Purchase And Rewilding Project
September 6, 2023
NGO African Parks has announced the purchase of the world's largest population of privately owned white rhinos.
The non-profit conservation organization plans to rewild the rhinos to safe and well-managed protected areas across Africa.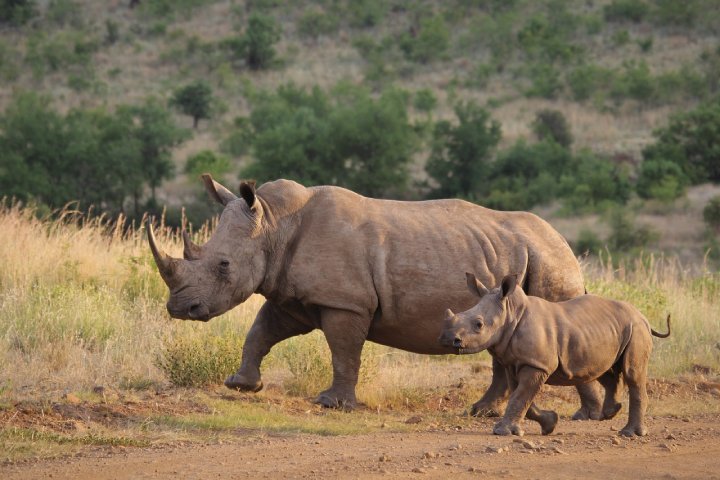 South African rhino breeder John Hume put his 2,000 rhino up for auction in April due to financial stress. Having failed to receive any bids, the rhinos were facing serious risk of poaching and fragmentation.
African Parks, a private Johannesburg-based conservation NGO that manages 22 protected areas, confirmed on Monday that it had "stepped in as the new owner of the world's largest private captive rhino breeding operation", the Platinum Rhino project, a 7,800-hectare property in North West.
African Parks' goal is to rewild the 2,000 rhinos and their future offspring (estimated to be 100 per year) over the next 10 years.
Once returned to protected areas across Africa, the rhinos will contribute to wild ecosystems by providing nutrient cycling, storing carbon, and increasing tourism revenue for local people.
"African Parks had no intention of being the owner of a captive rhino breeding operation with 2,000 rhino. However, we fully recognize the moral imperative of finding a solution for these animals so that they can once again play their integral role in fully functioning ecosystems," said Peter Fearnhead, CEO of African Parks.
"The scale of this undertaking is simply enormous, and therefore daunting. However, it is equally one of the most exciting and globally strategic conservation opportunities. We will be working with multiple governments, funding partners and conservation organizations, who are committed to making this rewilding vision a reality."
Please consider
making a donation
to
Sunny Skyz
and help our mission to make the world a better place.