Community Rallies For Beloved Starbucks Manager, Raises $40,000 For New Car
September 1, 2023
In an inspiring turn of events, a Starbucks employee in Huntington, West Virginia is feeling overwhelmed by the support and generosity of her community after they rallied together to help her secure a new car.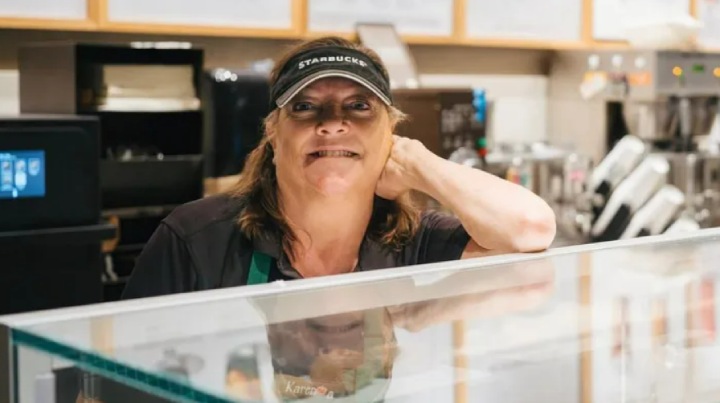 Karen / Credit: GoFundMe
Karen Collingsworth works at the Starbucks at Marshall University.
She suffered a major setback when her old car was broken into and trashed last week, with the catalytic converter even being cut out.
"We were like, 'She really can't be driving that car much longer. She needs something new.' And somebody came up with the idea of a GoFundMe," co-worker Jaiden Horn said.
They hoped to raise about $5,000.
The donations started pouring in, however, from people who know and love Collingsworth - current students, alumni, faculty and staff.
"Karen always made me smile when I came into Starbucks everyday! She knew my name and my order by heart. She really cared about everyone who came through the doors. When I graduated, she gave me the biggest hug and made me promise to come back and visit! I love you Karen!" one donor wrote.
"Karen saw me through grad school with a huge smile on her face every day. I hope she knows the impact that her presence made on so many people. It's been nearly 10 years since I've seen her but I still remember her fondly!" another wrote.
"Karen always could bring a smile to my face. I graduated in 2015, but still remember how she knew us all and did everything she could to relieve our stress. College is hard enough, but it's people like Karen who made every trip to campus Starbucks to study worth it. Sending lots of love back home to her," another donor commented.
As of Sept. 1, nearly $40,000 has been raised for Karen through the GoFundMe campaign.
Some of the donations have even come from people who have never met Karen and were simply moved by the story and all the wonderful comments.
But the majority of the 1,200 donations are from people who have personally been touched by her kindness.
"The sweetest soul and such a blessing to Marshall. They are SO LUCKY TO HAVE HER!!!!!!! Thank you for all you have done for us over the years - your love hasn't gone unnoticed!" Ciana wrote on GoFundMe.
"Karen, you brightened my day at each visit to Marshall Starbucks. I hope we can help you just like you helped all of us," Savannah commented.
"It's been ten years and I still remember you! Thank you for being there for all of us!" Makenzie wrote.
Watch the good news video below.
Please consider
making a donation
to
Sunny Skyz
and help our mission to make the world a better place.