Man Loses Nearly 40 Pounds Eating Only McDonald's Proving Fast Food Is Not The Cause For Obesity, It's Our Choices
January 7, 2014
The last time we saw an experiment involving someone eating only at McDonald's for a period of time, it didn't go so well.
You may remember Morgan Spurlock's 2004 documentary, "Super Size Me," which ended with the filmmaker gaining weight and complaining of all sorts of health problems after a month of eating breakfast, lunch and dinner at the fast food emporium.
A decade later, with many new options on the menu, another man is reporting much different results.
John Cisna, a high school science teacher in Colo, Iowa, lost 37 pounds and lowered his cholesterol after 90 days of eating all of his meals at McDonald's. But it wasn't a hamburger free-for-all: Cisna followed a 2,000 calorie diet, using the daily recommended allowances for carbohydrates, proteins, sugar and fat; and he walked 45 minutes a day.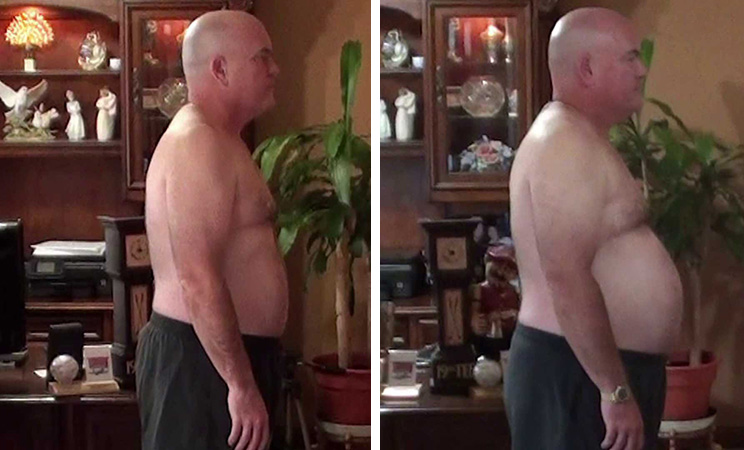 Cisna, 54, let his students plan his meals and made his own documentary of the process. A sample menu showed him eating an Egg White Delight, a sausage burrito and oatmeal for breakfast. Lunch included a Southwest salad and a Fruit & Yogurt Parfait, while dinner featured a grilled chicken sandwich, a Caesar salad with grilled chicken and small fries.
"So this isn't something where you say, 'Well he went to McDonald's and he only had the salads,'" Cisna said. "No, I had the Big Macs, the Quarter Pounders with cheese, I had sundaes, I had ice cream cones."
Now weighing 243 pounds, Cisna considers the results of his blood tests a much bigger deal: he says his total cholesterol dropped from 249 to 170, including a 34 percent decrease in his LDL or "bad cholesterol." He also lost four inches from his hips and seven inches from his stomach.
He was largely inspired to do the experiment by Spurlock's film, which he called "irresponsible journalism" because it didn't teach kids choice. He said the moral of this lesson isn't to eat more at McDonald's but to pay attention to your daily nutrition and what you eat.
"The point behind this documentary is we all have choices," he said. "It's not McDonald's that makes us fat it's our choices."
Please consider
making a donation
to
Sunny Skyz
and help our mission to make the world a better place.
Click Here For The Most Popular On Sunny Skyz
LIKE US ON FACEBOOK!