These Grandmothers Are Changing The Mental Health Industry
February 7, 2023
A group of grandmothers in Zimbabwe is helping the world reimagine mental health care.
They call it the "Friendship Bench".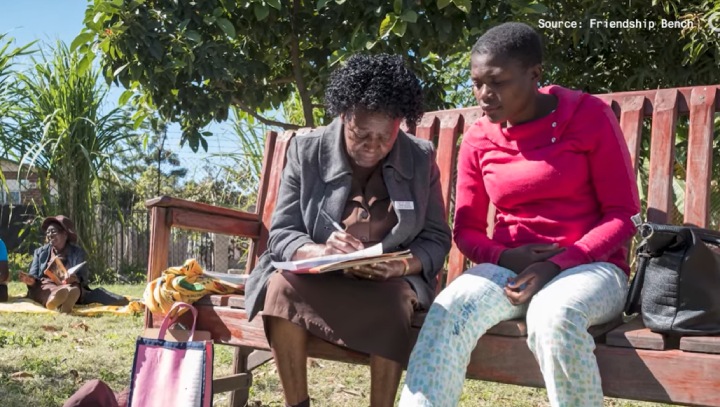 Friendship Bench
It was founded by a psychiatrist in Zimbabwe named Dixon Chibanda.
After a personal tragedy with a patient who took her own life because she could not afford to visit the hospital, Chibanda began a soul-searching journey to find his place in the world. It was then that he realized he had to take psychiatry out of the hospital, and into the community.
His idea was to develop a community-based approach to therapy that leverages the power, compassion, and accessibility -- of grandmothers.
"The Friendship Bench, in really simple terms, is a brief psychological therapy, or talk therapy, that is delivered predominantly by community grandmothers who are trained in the very basics of cognitive behavioral therapy," Chibanda said in an interview.
The grandmothers are trained for about one month and then allocated a wooden park bench in their communities. The Friendship Bench starts off as a one-on-one therapy between a grandmother and a client, then goes on to a peer support system that can go on and on.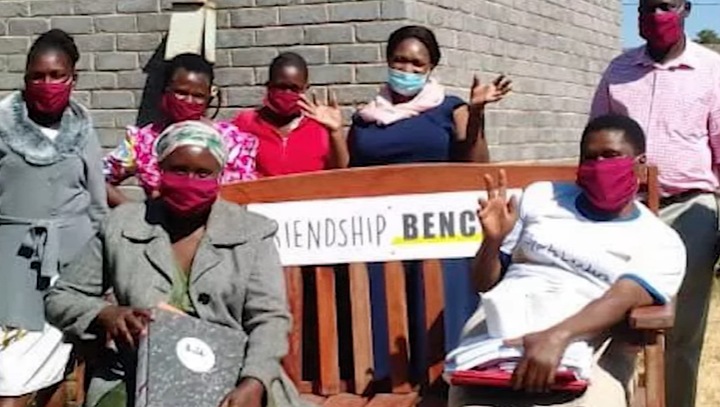 Friendship Bench
Research on the program found significant improvement in participants with depression who received therapy from a trained grandmother.
"At six months, those receiving therapy from a grandmother were much better off than those who received therapy from a trained community mental health nurse or psychologist," Chibanda said.
He believes the program's success also comes from removing the medicalization.
"When I first started Friendship Bench, I called it the Mental Health Bench. And nobody wanted to come to the Mental Health Bench. The grandmothers approached me and said, 'That is stigmatizing. You need to change the name.' We changed it to Friendship Bench—and people started coming to the Friendship Bench. The services we were providing were exactly the same. So the names that we attach to certain conditions, certain interventions, are critical. It can make or break the work that we do in the global mental health space," he said.
He also keeps clinical terms out of the one-on-one conversations. He encourages language the communities resonate with, such as "uplifting" or "strengthening".
"If you use terms like depression, schizophrenia, bipolar disorder, you create division," says Chibanda. "There is certainly room for those terms when we are communicating as clinicians. But within communities, I've found that you get better results when you remove all those labels and simply look at the human being and listen to their story."
Last year, the Friendship Bench reached over 60,000 people in Zimbabwe. It has reached approximately 500,000 people worldwide.
Watch the video below.
Please consider
making a donation
to
Sunny Skyz
and help our mission to make the world a better place.
Click Here For The Most Popular On Sunny Skyz
LIKE US ON FACEBOOK!