People Raise Over $36,000 For Walmart Cashier With A Big Heart
January 4, 2019
A couple in Princeton, Texas, has launched a GoFundMe page for a local Walmart cashier who paid a customer's bill – and it has raised over $36,000 in just two weeks!
A week before Christmas, 19-year-old John Lopez, Jr. paid a woman's grocery bill when he noticed that she didn't have enough money.
The bill came to $110.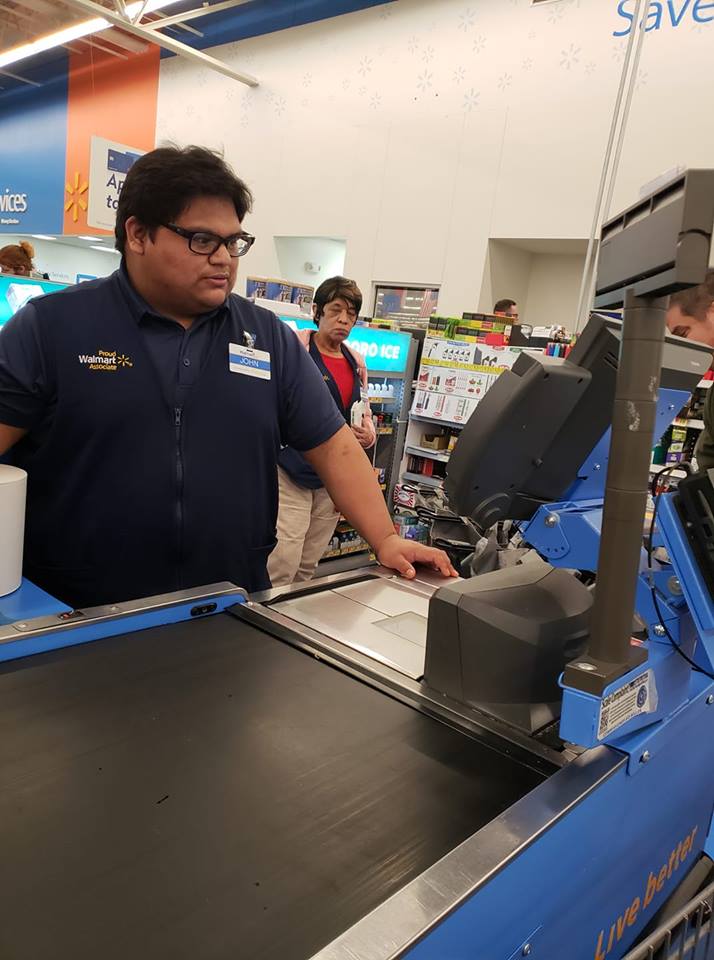 John Lopez, Jr. / Credit: Laci Simms
Laci Simms witnessed the act of kindness and shared the story on her Facebook page.
"Just witnessed this 'kid' pay for a cart of merchandise for a woman in obvious distress about her inability to pay," wrote Laci Simms. "She was a few people ahead of us and when she had trouble paying her bill he stepped in and told her if she'd wait he would pay her total.
Ya'll, it was $110 dollars!
If you have never had the pleasure of going through John's checkout line at the Princeton Walmart, please seek him out on your next visit. He is always singing, up beat, courteous, joyful and efficient.
I don't know John's story, but I don't think he is even 20 years old. He just renewed my faith in humanity and the generation we are raising! Everyone share this so the world knows what a blessing John is to our community!"
Lopez told CBS 11 News that he took the job at Walmart in March to start saving money for college. He saves most of what he makes, but made an exception to help the woman in need.
"She started crying and I was like 'OK, I got you – I got you'," Lopez said. "I just felt in my heart that the Lord told me I had to help her."
Brandon Weddle, another Walmart customer who's met Lopez, set up a GoFundMe page as a chance to give back to him.
"I recently saw a post where this cashier at Walmart paid for a ladies groceries who was obviously in need," Weddle wrote. "The bill was not a small one. No questions asked. He gave selflessly. It was made public. The comments that I've seen about this gentleman is extraordinary. He touches a lot of lives on a daily basis. I'd like to give back to him for constantly giving himself to our community. Any little bit would be much appreciated. He is also trying to save money to put himself into college. Let's come together as a community and pay Johns tuition. He will do big things!"
As of January 4, $36,080 has been raised by 1,102 donors.
Please consider
making a donation
to
Sunny Skyz
and help our mission to make the world a better place.
Click Here For The Most Popular On Sunny Skyz
LIKE US ON FACEBOOK!