This Little Girl Went To Disney World Carrying A Cutout Photo Of Her Friend. The Reason Why Is Beautiful
May 10, 2015
The Make-A-Wish Foundation approached 6 year-old Levi Mayhew and gave him the opportunity to have his wish granted. Instead, he asked for his wish to be given to someone else – a 10 year-old girl from his school named Emma Broyer.

Make A Wish
Levi is suffering from a genetic disorder on the Zellweger spectrum.
Rebecca Drake, Levi's mom, said he can no longer walk, talk, or sit up. He is also rapidly losing his sight.
As Levi's health deteriorated, "Emma was one of the few people who could bring him genuine joy," Rebecca told Indiana's Reporter-Times.
"They had attended the same school at the time of Levi's diagnosis," she said. "Since finding out about his condition, Emma has written Levi letters of encouragement and has asked her friends to do the same."
When Levi was given a chance to do anything he wanted, he asked that his wish be transferred to Emma and her family.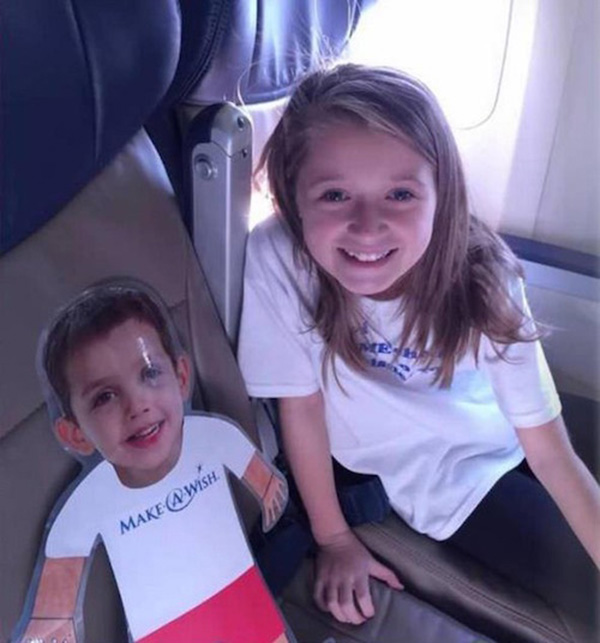 Make A Wish
To reveal the good news, Levi also asked for a party to be held for his friend.
"The party was completely a surprise to Emma," Rebecca said. "When she came into the restaurant, she saw all of her friends and family and was seemingly confused until she saw Levi."
Rebecca said that Emma "quickly came to his side, held his hand and said, 'Hi Levi! It's me, Emma!'"
"Levi was overwhelmed and crying prior to her arrival, but he calmed down as soon as he heard her voice…. After dinner, we told Emma that we had a shirt for her. When she opened it, the words on the shirt were 'Levi wished for ME to go to Disney!!!' Levi had a coordinating shirt that said 'I wished for Emma to go to Disney!!'"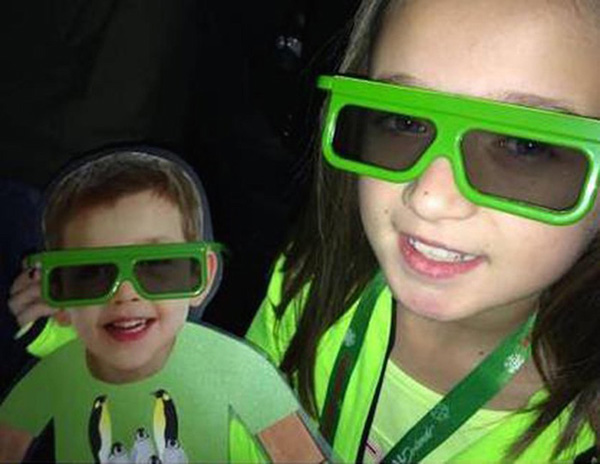 Make A Wish
Levi's condition meant that he could not go with Emma and her family; however, Emma thought of a way to have him by her side.
She took a color printout of Levi with her and carried it around wherever she went while in Florida, including all the rides where she could at Disney World.
Emma and her family also made a scrapbook of their holiday to give to Levi when they returned.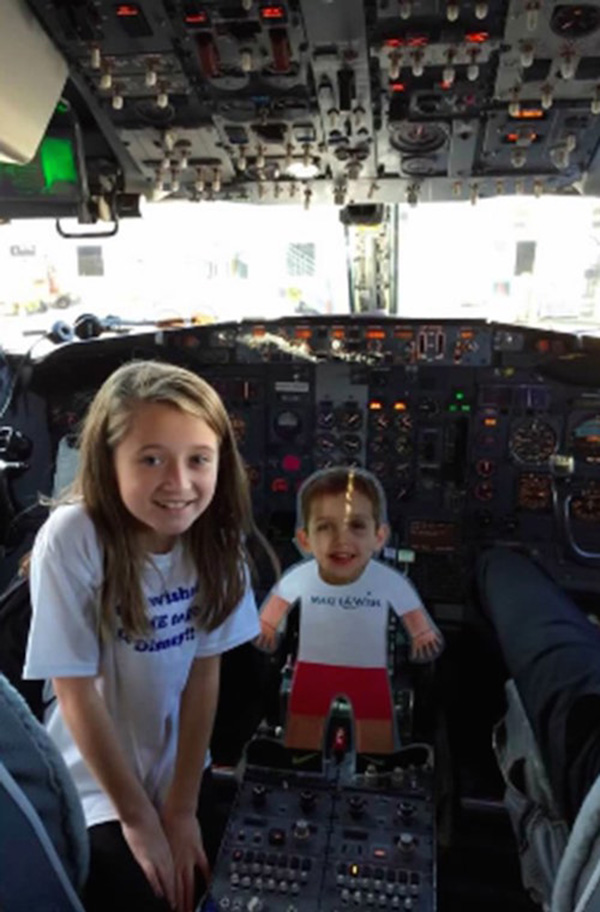 Make A Wish
"It felt so good to give back to this little girl. Emma has given so much to us without even realizing it," Rebecca said.
"It's a very warm feeling to know that another child loves and cares so much for your child, especially while facing the challenges stacked against us."
Credit: Sobify.
Please consider
making a donation
to
Sunny Skyz
and help our mission to make the world a better place.
Click Here For The Most Popular On Sunny Skyz
LIKE US ON FACEBOOK!