Famous rapper plans to feed a billion starving children
May 30, 2012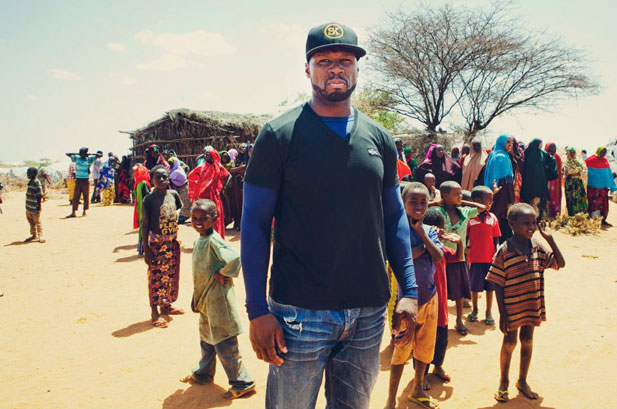 Famous rapper 50 Cent is working with the United Nations to feed over 1 billion children in need. His new energy drink "Street King" will be the providing factor by using the profits from sales to feed the less fortunate.
50 Cent plans on making this happen by marketing his new energy drink to younger people, ages 18-24. Right now he believes the only competition is 5 Hour Energy which is marketed to people over 40 years old. 50 Cent and his business partner believe there is not a legitamate"number 2" in the business, and plans to take the market by storm.
Over $10 million has already been invested into Street King, and they hope to add another $10 million from outside investors.
50 Cent has visited many countries, like Somalia for example, and witnessed the terrible conditions children are growing up in.
"It's mind boggling that people are living under these circumstances," 50 says. "It makes me feel like my motivation for some of the decisions I made early on were made blindly. If you weigh it morally after you've grown, it doesn't make any sense."
It's another example of successful people giving back to the world. It proves that they are appreciative for what they have, and the opportunity they have to make a difference.
I'm happy to see someone like 50 Cent making these types of decisions in his life. After all, his fame arose from putting out a bad-guy image and singing about various violent topics. As he grew older, he realized that by changing his image to a positive one, he can change the world in a positive way.
I am not an energy drink consumer, but if a can of Street King is going to feed one starving, less fortunate child, I'll buy one without a doubt.
Please consider
making a donation
to
Sunny Skyz
and help our mission to make the world a better place.