Dog rescues abandoned baby
May 25, 2012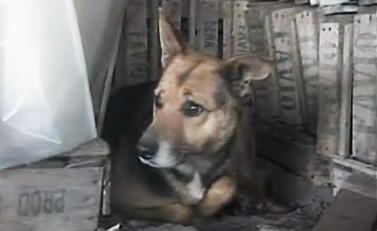 A dog in Argentina saved the life of an abandoned baby boy by bringing him from the hidden rubbish to lay alongside her newly born puppies.
According to sources, La China, using her motherly instincts smelled the newborn baby and carried him over 50 meters to care for him. After a few hours, La China's owner heard cries from a baby and immediately investigated finding the newborn laying with the litter of puppies. The baby was even covered in a rag.
La China's owner called police and the baby is being looked over by authorities. The 14-year-old mother of the abandoned baby did end up showing up, claiming to have panicked after the baby was born prematurely.
While the situation with the mother is one issue, you have to be excited to hear about what this dog has done. In Argentina, they have been talking about "the Argentine Romulus and Remus", the legendary founders of Rome who were also abandoned as newborns only to be rescued by wolves.
The future of the baby is unknown, but at least he will have the opportunity he almost lost. Thanks to La China, the possibilities are endless.
When the media found out about this story, they gave La China a little too much attention. You can tell by this video, where she stays hidden from cameras the whole time. Very precious!
Please consider
making a donation
to
Sunny Skyz
and help our mission to make the world a better place.