Miracles From Generous Strangers
By Yvonne Conte • July 19, 2014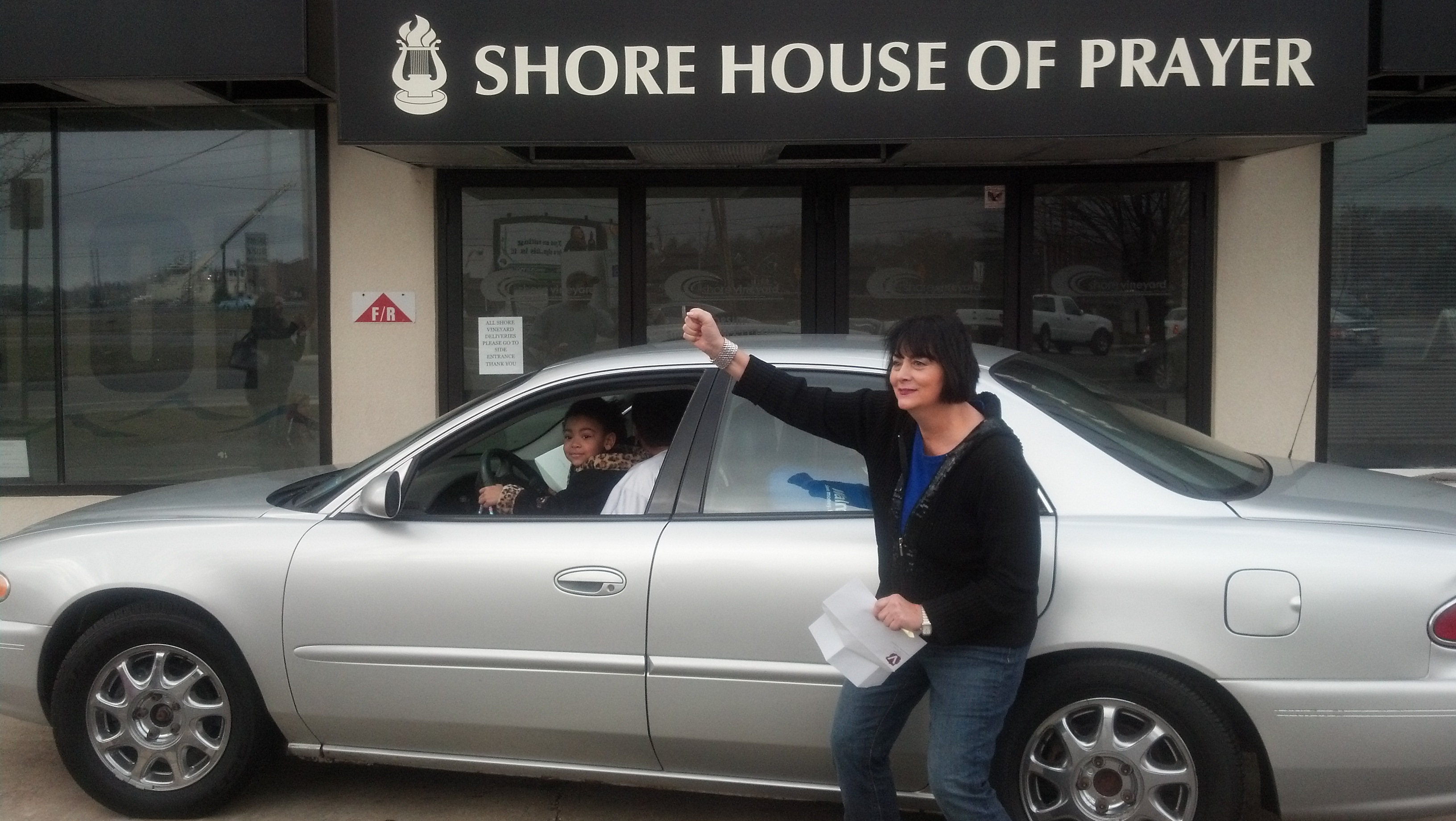 (I have lots more pictures and a video if you want)
The Shore Vineyard in Toms River New Jersey was flooded during Storm Sandy and I went with my church on a mission to help the church and the families in Tom's River. While there working, I met Mr. & Mrs. Edwards who had lost their home and two vehicles in the storm. They had two small children and one on the way. They were one family and there were thousands more just like them. I wanted to help them, but what could I do? And how is helping just one, going to matter when there are so many in need?
I traveled back to my home and conjured up an idea to buy this family a car. Once the word got out, donations came from friends, family, clients and strangers who all wanted to be part of this effort to buy a car for one family in New Jersey. A local car dealership was willing to cut the price of the car in half. One hundred and seventeen generous people gave me enough to buy the car. Our local television station rearranged their schedule so that I could go on the air and ask for clothes, toys and household items to fill the car for the family. Sixty-seven more strangers filled that need. Donations came from as far away as Switzerland for this family in New Jersey. It was all such a miracle to me.
On the morning we were to offer the car, women from the church invited Mrs. Edwards to breakfast. There were ten of us around the table. After breakfast, a man in the next booth paid for our order! We were astounded by his generosity. He didn't know any of us, he just wanted to do something nice for someone else. One big miracle after another. It was as if I were part of a big Hollywood Christmas miracle movie!
We arranged to present the car to the Edwards family at the church where they attend. The same church we helped to rebuild just a month before. We were excited and anxious and ever so grateful to have the opportunity to make a difference to this family. As they came out to the parking lot Mrs. Edwards wiped away tears as the children ran and jumped excitedly towards the car. I could see that Mr. Edwards was very humbled by the experience. He kept his head down and made no eye contact. I think he was blown away that a group of strangers would do this for his family. Sometimes it's harder to receive than it is to give. It was a moment I will never forget.
This is only one story. There are hundreds of stories just like this, about people helping people. Stories of God's great love working through everyday people like you and me. Each one of us can make a difference to someone. Look to your left and right and you will always find an opportunity to bless another individual. Restoring hope one life at a time. From people in Syracuse, Philadelphia, Switzerland, Utica, from many different churches and businesses, this is truly the body of Christ in action. Thanks to all who helped. You are an amazing group of saints. And the Master said, "Well done, my good and faithful servants."
PREVIOUS STORY NEXT STORY SHARE YOUR STORY
Please consider
making a donation
to
Sunny Skyz
and help our mission to make the world a better place.