A Reminder From A Dog
By Joseph J. Mazzella • June 22, 2021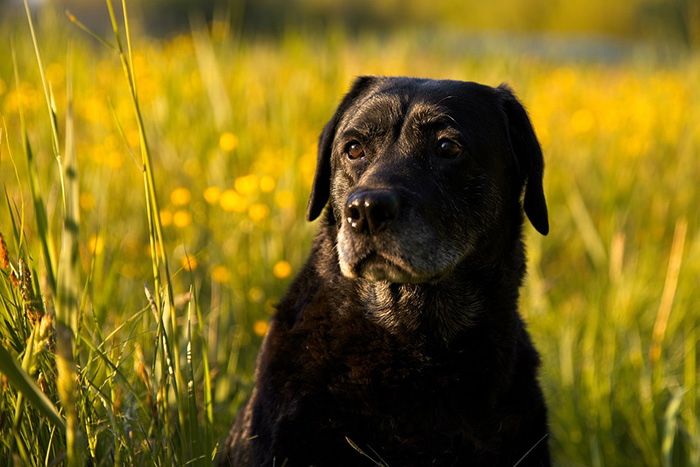 It was a warm, sunny, Spring morning. I had just finished driving my son to the sheltered workshop which had just reopened after being closed on and off for over a year due to the Covid 19 pandemic. I was rushing back home, zipping along the mountain roads that I know so well, with a thousand thoughts on my mind, with a ton of wishes and worries bouncing around my brain. I wouldn't say that I was speeding but I wasn't driving as safely as I normally do either. Suddenly, I saw a dark form in the road ahead. I stepped on the brakes and saw that it was a big, black dog standing right in the road. I stomped down on the brakes harder and came to a full stop. The dog just stood there looking at me in a strange sort of way. Then he shook his head disapprovingly and walked slowly off the asphalt and up into the woods.
I drove away slowly wondering about that dog. Then for the first time that day I noticed the sunshine glowing off the light green leaves of the trees. I noticed the thousands of buttercups blooming along the side of the road. I noticed the butterflies floating above them. I noticed the birds soaring in the sky. For the first time that day I felt the Love of our Creator and felt the happiness of Heaven while still here on Earth. I drove on with a clear mind and a warm heart thanking God for sending that Divine dog to slow me down and to wake me up.
Looking back now I see I needed that reminder. I was getting too lost in my own life again to notice the real LIFE all around me. I needed to see again that life is short and I shouldn't rush through it. I needed to see that life is precious and I should cherish every second of it. I needed to see that life is beautiful and I should welcome that beauty into my heart, mind, and soul. I needed to see that life is LOVE. Life is God's LOVE expressed in a trillion different ways. May you enjoy every second of it and may you add your own love to it as well.
PREVIOUS STORY NEXT STORY SHARE YOUR STORY
Please consider
making a donation
to
Sunny Skyz
and help our mission to make the world a better place.
Click Here For The Most Popular On Sunny Skyz
LIKE US ON FACEBOOK!