People Are Mainly Kind And Beautiful
By Tracey • March 15, 2021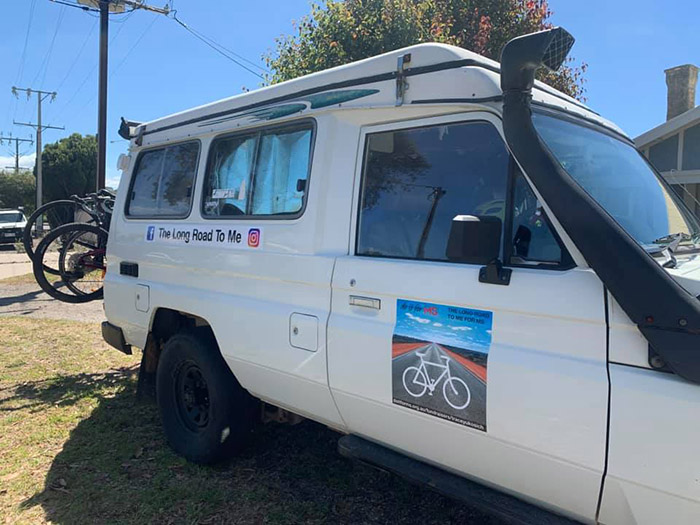 I'm currently cycling trails around Australia, and am about to cycle the Nullarbor to raise funds for MS. I have MS myself, but cycling is a pain free activity for me. Whilst travelling, a not-so-kind person stole all of my bikes.
The human kindness I have been shown since this happened has been nothing short of amazing . A kind lady bought a mountain bike for me to continue riding trails. A gentleman donated a bike to me to continue training on roads. It was almost impossible to find a bike in my size, as being very short required an extra small sized frame, and there is a bike supply and demand issue. My home town got behind me to raise some funds, with which I have bought a bike I eventually found, which is ergonomically correct for me.
So far, people have offered me places to pull up in my Troopy and stay, welcomed me into their homes and made sure I have water when riding long distances, put money into my hands in the street to go towards the cause, as they recognised me from a newspaper article. The stolen bikes eventuated into an interview with ABC radio and papers in Tasmania, and pensioners were offering their pensions for goodness sakes, which obviously were declined.
My point is that there are so many good and kind hearted people out there. My experience is that people are mainly kind and beautiful. I could never let the unkind actions of so few, taint the fact that the world comprises more good, and kind people, than unkind people. That in itself, is hope! 💕 not long now before I hit that long stretch of road, and do my bit to give back.
PREVIOUS STORY NEXT STORY SHARE YOUR STORY
Please consider
making a donation
to
Sunny Skyz
and help our mission to make the world a better place.