A Family Turned Their Grief Into Something Wonderful
By Angelo Collazo • June 6, 2018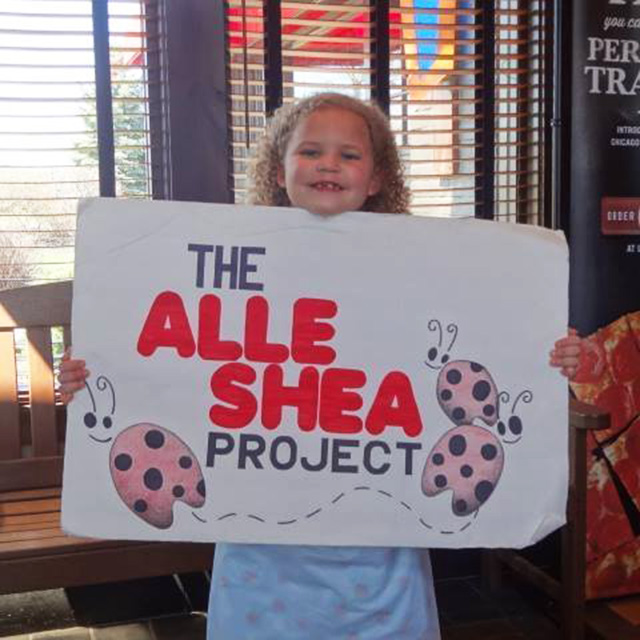 Nine years ago, my wife and I lost our first daughter, Alle Shea Collazo, to the rare bone disease Osteogenesis Imperfecta (OI). At birth, Alle had broken ribs, arm, legs, wrist and her skull had many fractures. Alle graced their lives for only five weeks. The day she passed away it was the first time we got to hold Alle without pillows and cushions between us. We promised to keep Alle Shea's fight alive by becoming advocates for OI - raising awareness and much-needed funds for the OI Foundation based in Maryland. We have no big corporation sponsors and little to no budget; we finance everything on their own.
We host many fundraising/awareness events, the latest event will be a comedy show in the next few months, all the money raised in memory of Alle Shea goes to aid in research and to grants to help people living with OI. Every year on Alle's birthday we have a special event at the Uno Pizzeria & Grill in Webster, NY.
OI will appear with equal frequency among males, females and among racial and ethnic groups, it occurs in approximately 1 in 20,000 births that is a 0.005% chance of having an OI baby. Many children with OI experience broken bones, surgeries and hospital stay, multiple times a year, which can be scary.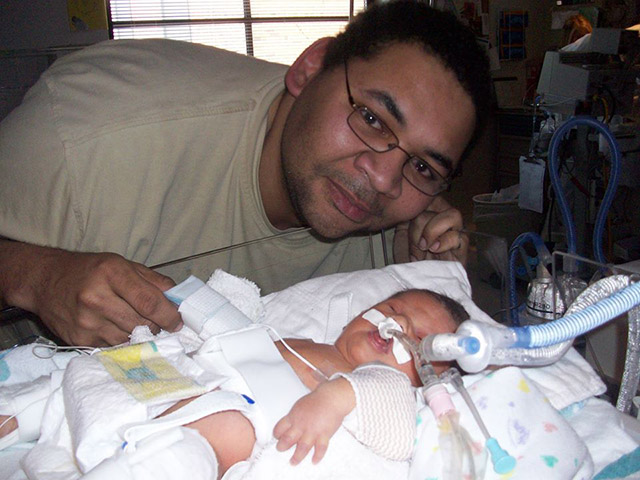 Credit: Alle Shea Project / Facebook
Therefore, in February 2016, we started a new program called "OI Care for You." We send care packages that include a small stuffed animal, stickers, coloring pages, and other ladybug themed novelties, sent free of charge to anyone that requests one for a child with OI. We either purchase the items ourselves or people have donated directly to this special program.
The idea behind the "OI Care for You" program is that everyone should have a little something to hold, to snuggle, and to help bring comfort and a smile during difficult times. Anyone, anywhere in the world who has, or knows of a child 14 and under with OI that had a recent break, surgery, or treatment, is welcome to ask for "OI Care for You" package. Requests may be sent via The Alle Shea Project email address (allesheaproject@gmail.com) or The Alle Shea Project Facebook page.
To date, we have sent over 161 packages to OI children in 40 states and 10 countries.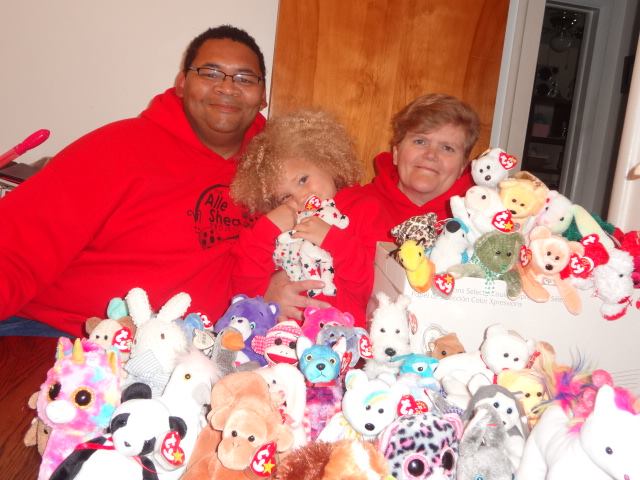 Credit: Alle Shea Project / Facebook
This new project is just one of the many things we have done in memory of Alle Shea. As part of our advocacy, we have held various activities including raffles, local group nights at local sports teams, and comedy shows fundraisers.
Over the 9 years, we have hosted 20 fundraising/awareness events, raised over $70,000 for the OI Foundation, did TV and radio interviews, had the town of Irondequoit, NY, the City of Rochester, NY, and the State of New York to proclaim a week in May as OI Awareness Week, and started the I Break for OI Egg Challenge.
"We promised Alle we will keep her fight alive…If it just us vs the world, the world will lose."
Reviews
"My daughter was 18 months old and had just had her first awful tibia fracture when she received her care package from the Alle Shea project. I had reached out to an OI group for advice on how to get through that horrific first night when Angelo asked if he could send my daughter a snuggle buddy. It made her day and put the biggest smile back on her face. There are no words to describe how I felt that someone we never met before cared about doing that for her. It brought us so much relief to see a glimpse of that beautiful smile. The work Angelo and his family are doing is a beautiful way to honor his daughter. We have been touched by Alle and her story, and we are grateful." ~ Rebecca M - MD
"My granddaughter broke her foot and has been very sad. The care package lifted her spirits and made her smile. I can't thank them enough!" ~ Angela J – FL
"Angelo and his family work very hard to raise awareness of Osteogenesis imperfect which is amazing. When my son was diagnosed with O.I Angelo was a friend who understood. Thank you The Alle Shea project for showing us your story." ~ Rachel P – United Kingdom
"A small, hard-working organization dedicated to helping Children with Osteogenesis Imperfecta (Brittle Bone Disease).They have brightened the lives of many children with their OI Care for You care packages & hold fundraisers to raise money for OI." ~ Maryann R – MA
PREVIOUS STORY NEXT STORY SHARE YOUR STORY
Please consider
making a donation
to
Sunny Skyz
and help our mission to make the world a better place.
Click Here For The Most Popular On Sunny Skyz
LIKE US ON FACEBOOK!