Mother's Day Surprise
By Kay Heitsch • May 11, 2018
It was the day before Mother's Day 2013. I was sitting in my usual spot spending alone time with the Lord. I looked up and noticed the little Mother's Day statue Todd had given me many years before. I had it on a shelf along with other memories of days gone by. It was hard to believe it had been 25 years ago that Todd had died in a car accident.
As I sat in my chair lost in my memories I thought, "It would sure be nice to receive something again from Todd on Mother's Day, Lord." I knew it was far-fetched to desire something like this, but I wasn't going to tell anyone and I even thought, "This is between You and me Lord."
I got up and went about my daily activities. I was out mowing when the thought came to me again. I smiled wondering if I might be surprised.
Later that night my husband, Bill came in from being gone for a few days. He walked in with a rose. He handed it to me and said it was from Todd! I was overwhelmed! Never in the past 25 years had anyone given me anything and said it was from Todd. I knew the Lord had heard and answered the "desires and secret petitions of my heart."
Delight yourself also in the Lord, and He will give you the desires and secret petitions of your heart. Psalm 37:4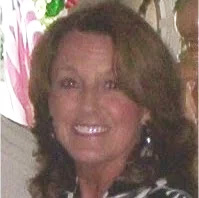 About the author: Kay is the mother of three children and grandmother of two. Her oldest son Todd was killed instantly in a car accident when he was 16. It was shortly after Todd's death that she entered into a personal relationship with God. From that day on her life has taken a radical change for the better.
Follow her blogs, Let the SON Shine! and Insights 4 Living.
PREVIOUS STORY NEXT STORY SHARE YOUR STORY
Please consider
making a donation
to
Sunny Skyz
and help our mission to make the world a better place.