When These People Retired, They Didn't Relax. They Picked Up Extreme Hobbies
July 10, 2015
For the past two years Russian photojournalist Vladimir Yakovlev traveled around the world, searching for people who have discovered new found hobbies and pleasure in their older age.
With the series The Age Of Happiness, Yakovlev hopes to change the usual perception of life after retirement and promote positive ageing. On his travels he met some extraordinary characters - some close to 100 years old - who enjoy each day and inspire others to make their lives equally fulfilling.
Yvonne Dole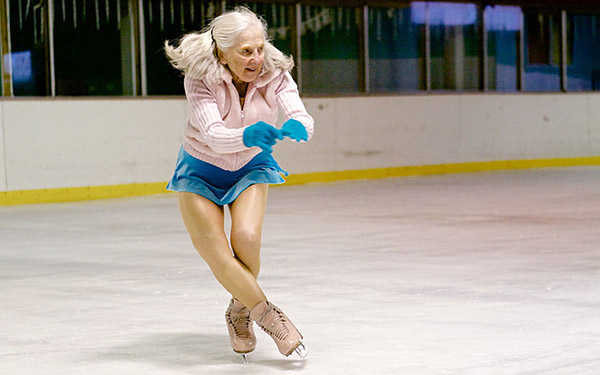 Photo by: Vladimir Yakovlev/REX
Yvonne was in a car accident at 80 years old resulting in a serious concussion. Doctors advised her to hang up her skates. The now 86 year-old - who continues to participate in competitions today - says: "If I ever get in a bad mood, I look at my peers with their oxygen bags, put on skates and smile."
Ruth Flowers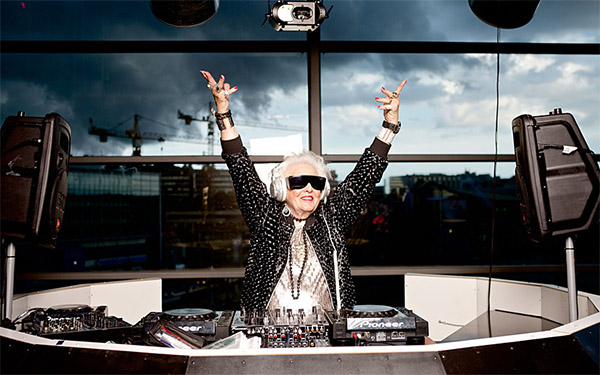 Photo by: Vladimir Yakovlev/REX
Ruth decided to become a club DJ at 68. After suddenly losing her husband - with whom she had lived for forty years - she found she no longer wanted to stay in their home in a village in Portugal. Everything reminded her of her loss and she decided she had to try something new. When she told friends she was set on becoming a DJ, they thought her sorrow had driven her to madness. Ruth could not understand why everyone was so convinced that older people are supposed to sit quietly at home and not dance at night clubs. From 2009 she won world recognition and played at various clubs in London, Ibiza, Paris, New York, Los Angeles and Tokyo.
Montserrat Mecho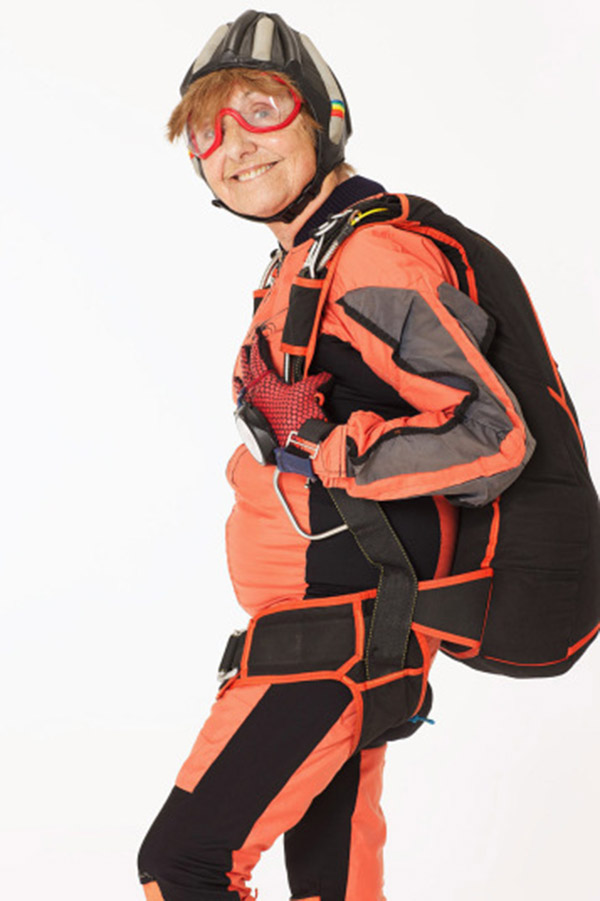 Photo by: Vladimir Yakovlev/REX
Montserrat is happiest when she jumps out of an airplane. Over the last few years, the 78 year-old has jumped thousands of times - her pursuit of happiness brings her back to the skies over and over again. Aside from her free falls, Montserrat has broken a few records in swimming. She is also a downhill-skier, wind-surfer, and diver.
Greta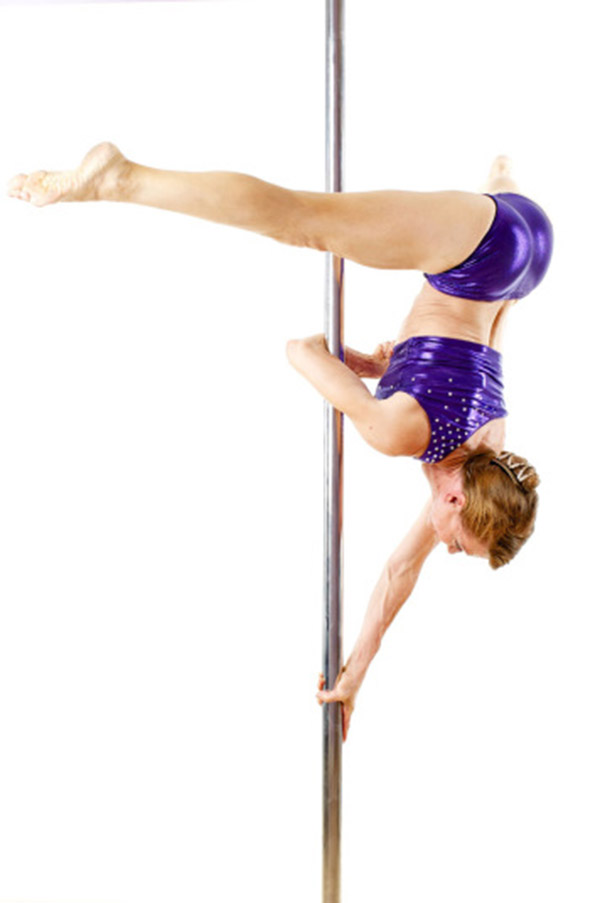 Photo by: Vladimir Yakovlev/REX
61 year-old Greta only began pole dancing two years ago but it has already become one of her favorite ways to stay active. When Greta was 59, she was diagnosed with Osteoporosis, a condition that destroys bone density. "To strengthen my bones, I needed strenuous exercise, something that would involve lifting weights. But just weight-lifting is very boring. That's why I looked into dancing with a pylon."
Lloyd Kahn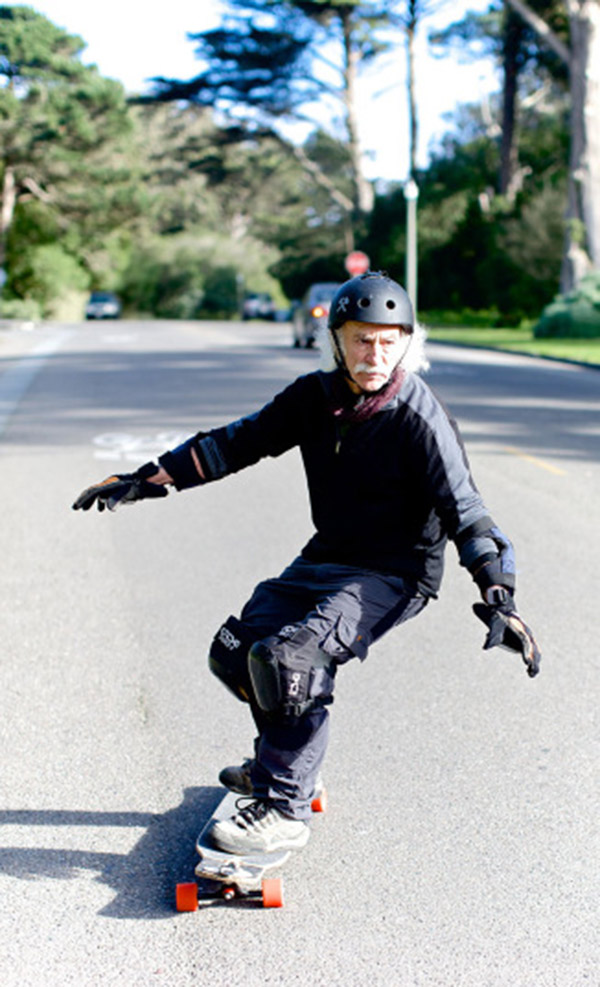 Photo by: Vladimir Yakovlev/REX
Lloyd first tried skateboarding at 65. He stood up on a board, fell immediately, and hurt his hand. What did he learn from the experience? That he should wear full protective gear: knee pads, elbow pads and a helmet. Lloyd, who is now 78, says: "I don't do any special tricks. I don't ride like the teenagers. I try not to go too fast, so that I could always jump off and land on my feet."
John Lowe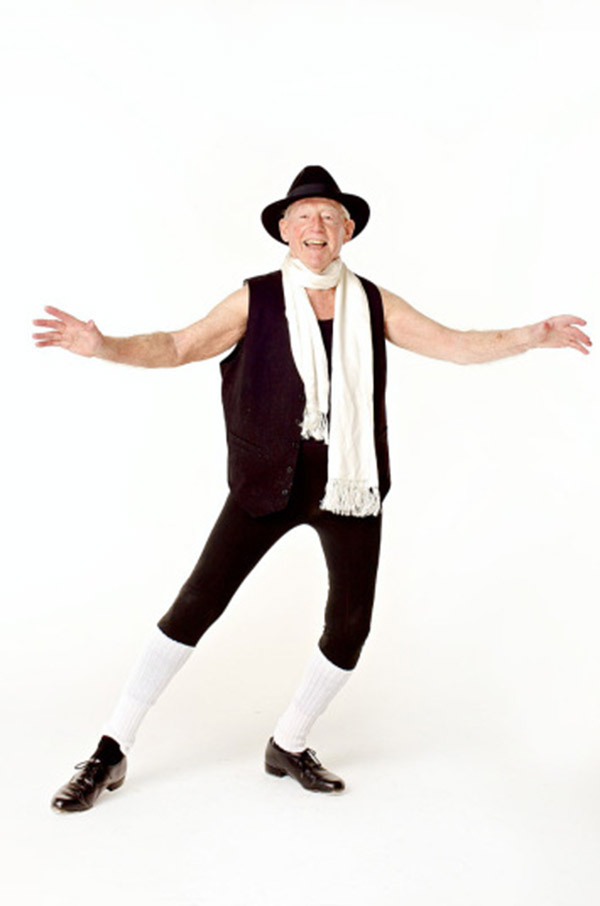 Photo by: Vladimir Yakovlev/REX
At 92, John 's favorite thing to do is perform ballet. What makes his story even more inspiring is that he didn't start until he was 80 years old. John says that he dreamed about dancing his entire life. To stay in shape, he rehearses at the theater three times a week and practices alone at home every day. Sometimes, to get his mind off of his ballet training, he roller blades. When he turned 90, his family - four kids and eleven grandchildren - forbade him from leaping and turning 360 degrees in mid-air. "They are afraid that if I fall, they won't be able to put me back together, and, in a way, they are right," he joked. So for now John leaps without turning. But he cannot keep himself from leaping.
Pat Moorhead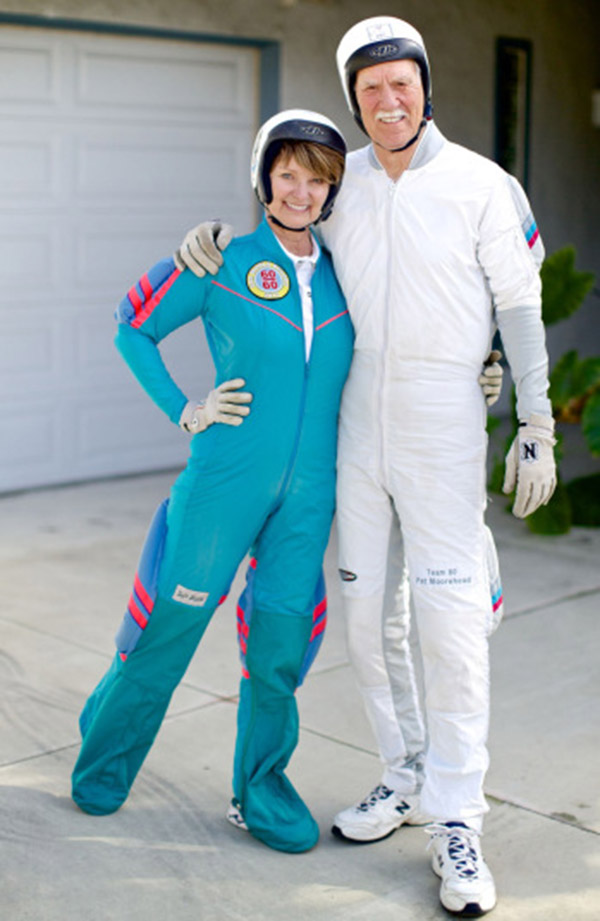 Photo by: Vladimir Yakovlev/REX
The day Pat Moorhead turned 80, he celebrated by performing 80 parachute jumps in a row, with no breaks! The 81 year-old spends most of his time traveling around the world with his wife; they have visited over 180 countries.
Duan Tzinfu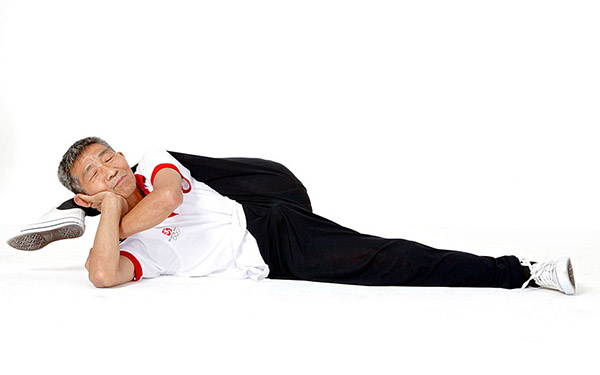 Photo by: Vladimir Yakovlev/REX
Duan Tzinfu, 73, demonstrates his amazing flexibility. He only started training when he turned 60. Before, 40 years of hard work at a glass production plant meant he could barely walk and was not flexible enough to reach his toes.
Johanna Quaas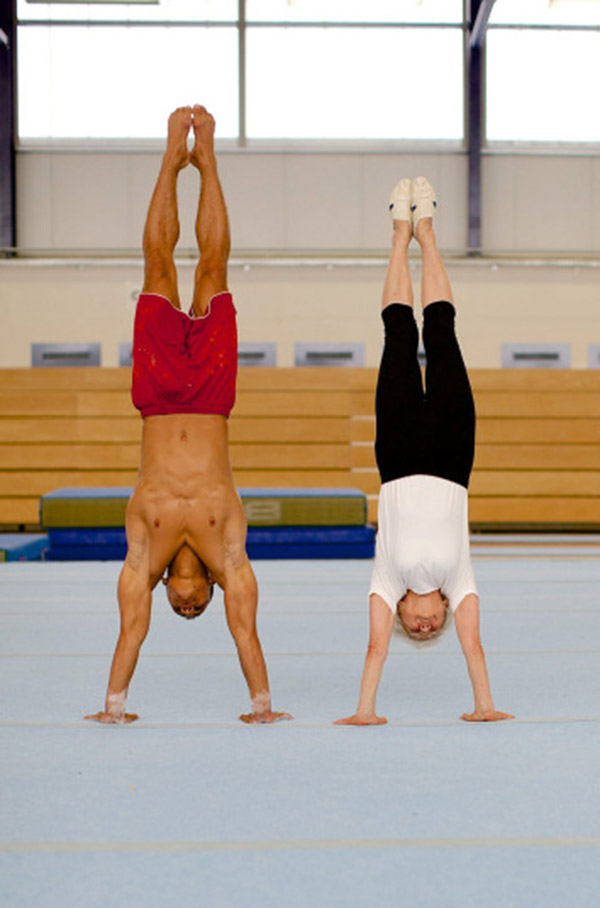 Photo by: Vladimir Yakovlev/REX
At 86, Johanna Quaas, right, is a true gymnastics star. In all fairness, she has been training for 30 years, but that means she did not actually start until she was 56.
Nina Melnikova and Antonina Kulikova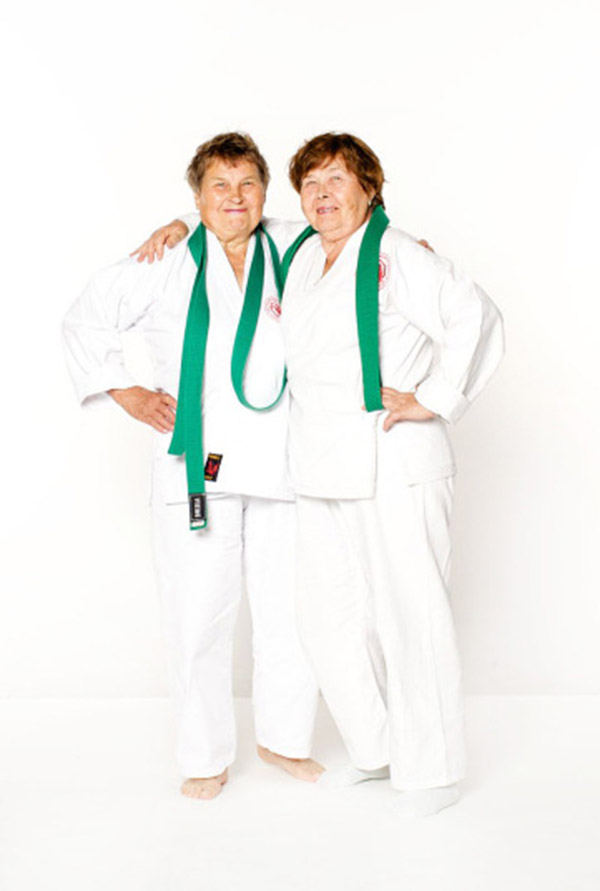 Photo by: Vladimir Yakovlev/REX
Nina Melnikova and Antonina Kulikova, both 75 from Novosibirsk, Russia, picked up aikido (martial arts) at the age of 70. They train at least twice a week, with each training session lasting around three hours.
(h/t) Telegraph. Photos and stories by Vladimir Yakovlev.
Please consider
making a donation
to
Sunny Skyz
and help our mission to make the world a better place.
Click Here For The Most Popular On Sunny Skyz
LIKE US ON FACEBOOK!