This Woman Seeking A Practice Boyfriend Is The Best Dating Post I've Ever Read
February 8, 2015
A clever and hilarious woman wrote one of the best dating posts I've ever read. Enjoy.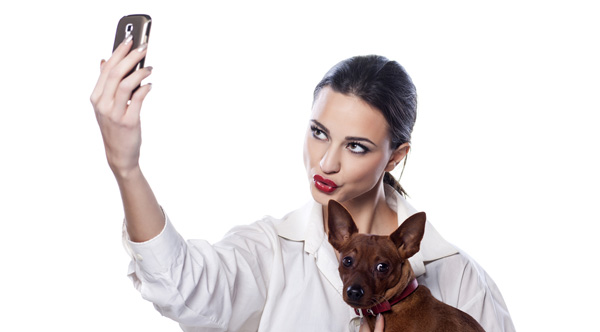 "34 [F4M] Los Angeles - Seeking Practice Boyfriend"
Hi! I'm hoping to find a single, 25-45 year-old male (actually, any gender will do) to be my practice boyfriend. Let me explain. Someday I hope to have a healthy "real" relationship and am currently in intensive, expensive therapy to help with that. My therapist suggested it would be easier to sharpen my shiny new relationship skills if I am actually in a relationship while under her supervision. But I recently decided to get sober and, according to AA wisdom, I'm technically not supposed to date for a while. A Catch 22. Luckily I'm a lawyer who loves to find (create?) loopholes, hence, this ad.
What I Need From You:
To go on 1-3 hour dates with me once or twice a week for a month, then suddenly start spending every waking moment with me so my therapist can work with me on slowing things down.
To text me on an inconsistent basis, with frequent one word, ambiguous replies to my heartfelt questions so I can practice managing the grave anxiety that causes me (bonus points if you use lots of emoticons).
To reinforce my good behavior, so if I ask you to do something in a non-manipulative way, you have to do it.
To keep "secret" pics of your super hot ex-girlfriend in places I'm likely to find them, for exposure therapy purposes.
To be really affectionate with me in private, but then act cold and disinterested in public, and especially around your friends - Also be prepared to have multiple conversations about this.
What's In It For You**:
I will pay for 75% of the meals we have together (I need it to feel at least 25% voluntary).
You'll get to go to couples therapy on occasion.
I will put you on a pedestal and shower you with praises (until I demonize you – but hey, my therapist will be there to make sure I don't rage too hard!).
Great companionship for about 6 months (or, if you don't think its great, then you'll at least get an experience that makes your next relationship seem awesome).
If you've been an ass to women in the past, this will make up for some of your bad karma.
A Little About Me:
I'm 34, so closer to 20 than 50.
I'm a good mix of spice and nice, virtue and vice (and apparently can talk like Dr. Seuss, should that entice).
I'm decently attractive… I could probably lose 30 pounds, but I have really big boobs that still stick out farther than my paunch, so yay!
I have a rad Chihuahua that I like to dress up in mini sombreros and other outfits. I once did an urban photo shoot with her in front of LA street art, and the pictures looked eerily similar to engagement photos.
I make 6 figures (most of which goes to therapy and school loans, though it makes living with my parents slightly less shameful – or maybe more).
80% of my ex-boyfriends have maintained friendships with me. Only one tried to get a restraining order.
Who This May Appeal To:
People past the age of 30 who have never had a girlfriend.
People from foreign countries who don't understand American dating culture and have lost dates due to unintentional faux pas.
People who want to make an ex jealous***.
Mental health professionals who want to work overtime pro bono.
Compassionate folks who want to help a girl out.
**Notice sex is not on here. But we can probably cuddle if you'll be big spoon.
***Will likely only work if the ex is a more distressed damsel than me.
Credit: damselnmentldistress
Please consider
making a donation
to
Sunny Skyz
and help our mission to make the world a better place.
Click Here For The Most Popular On Sunny Skyz
LIKE US ON FACEBOOK!