This Is The Happiest Man On Earth... And He Is Sharing His Secrets
December 30, 2013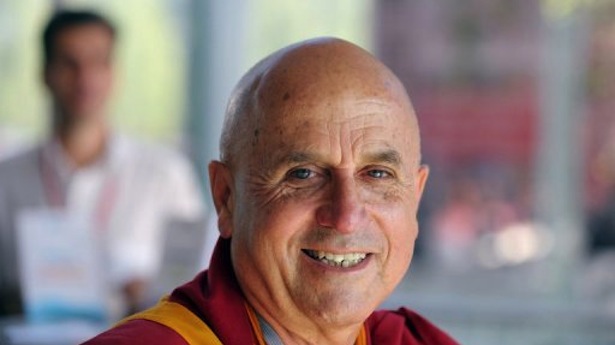 © AFP / Getty Images
According to scientists, he is the world's happiest man. His level of mind control is astonishing and the upbeat impulses in his brain are off the scale. Tibetan monk and molecular geneticist Matthieu Ricard is the happiest man in the world according to researchers at the University of Wisconsin. The 66-year-old's brain produces a level of gamma waves – those linked to consciousness, attention, learning and memory – never before reported in neuroscience.
Ricard, French academic-turned-Buddhist monk, is sharing his secrets to make the world a happier place. The trick is to put some effort into it. In essence, happiness is a "skill" to be learned. As he grins serenely and his burgundy robes billow in the fresh Himalayan wind, it is not difficult to see why scientists declared Matthieu Ricard the happiest man they had ever tested.
Though there could be many concerning issues people have to face today, studies show that the mind can rise above it all to increase almost everyone's happiness. Ricard, who is the French interpreter for Tibet's spiritual leader the Dalai Lama, took part in trials to show that brain training in the form of meditation can cause an overwhelming change in happiness levels.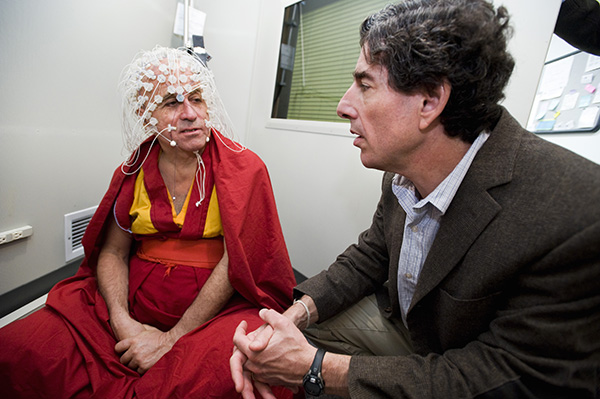 © Jeff Miller
Ricard passionately speaks out on how meditation can alter the brain and improve people's happiness in the same way that lifting weights puts on muscle.
"It's a wonderful area of research because it shows that meditation is not just blissing out under a mango tree but it completely changes your brain and therefore changes what you are."
~ Matthieu Ricard
MRI scans showed that he and other long-term meditators – who had completed more than 10,000 hours each – experienced a huge level of "positive emotions" in the left pre-frontal cortex of the brain, which is associated with happiness. The right-hand side, which handles negative thoughts, was suppressed.
"The mind is malleable. Our life can be greatly transformed by even a minimal change in how we manage our thoughts and perceive and interpret the world. Happiness is a skill. It requires effort and time." ~ Matthieu Ricard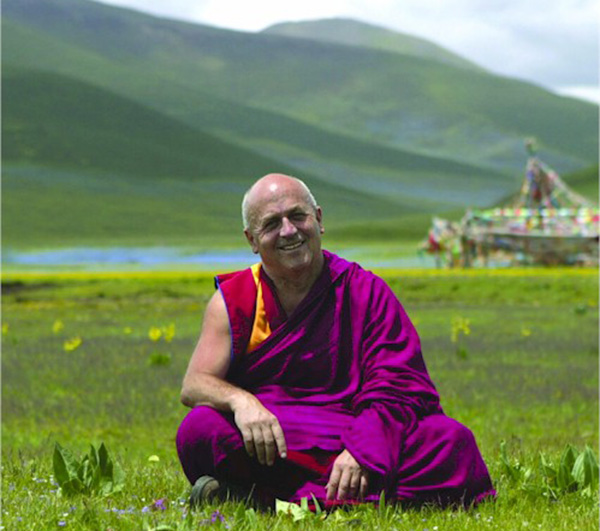 The 66-year-old has become a globally respected Buddhist and is one of the religion's leading western scholars. He addressed the World Economic Forum in Davos at the height of the financial crisis in 2009 to tell gathered heads of state and business leaders it was time to give up greed in favor of "enlightened altruism."
Ricard donates all proceeds of his books to humanitarian projects which have built schools for 21,000 children and provide healthcare for 100,000 patients a year. He was awarded the French National Order of Merit for his work in preserving Himalayan culture but it is his work on the science of happiness which perhaps defines him best.
"Mind training is based on the idea that two opposite mental factors cannot happen at the same time. You could go from love to hate. But you cannot, at the same time — toward the same object, the same person — want to harm and want to do good." ~ Matthieu Ricard
Please consider
making a donation
to
Sunny Skyz
and help our mission to make the world a better place.
Click Here For The Most Popular On Sunny Skyz
LIKE US ON FACEBOOK!