Man Creates Hilarious Videos Of His Chickens Dancing
September 12, 2023
In a world where TikTok trends come and go, one man has decided to take poultry pandemonium to a whole new level.
The account "Let's Go Gallinaio" has taken the internet by storm with his side-splitting videos of his feathered friends shaking their tail feathers.
Yes, you read that right – chickens dancing!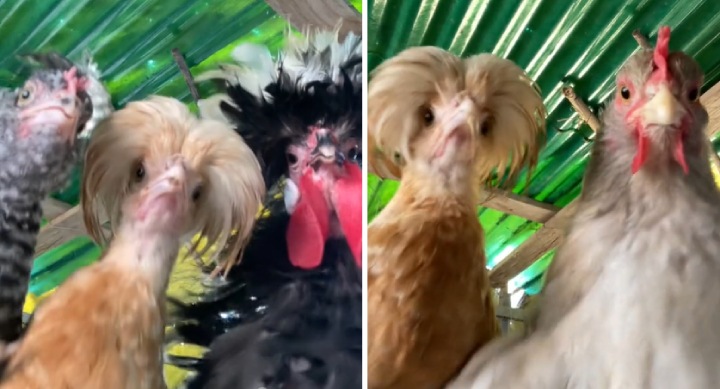 Credit: @ilgallinaio_special / TikTok
It all started innocently enough the chicken owner decided to document his daily interactions with his feathered companions.
Little did he know that these clucky creatures would soon become overnight internet sensations.
1. Pegao
The most popular videos are set to the track "Pegao / Me Miro y La Mire" by Omega.
However, many other songs are featured in the videos, such as Kenny Loggins' "Footloose".
2. Footloose
The videos feature a variety of chicken breeds. Some of the "hairstyles" add to the humor of the videos.
So far, the TikTok account has amassed over 37 million likes and counting.
3. Pegao
So, if you're in need of a good laugh and a healthy dose of chicken-induced happiness, head over to @ilgallinaio_special and prepare to be amazed by the funky, feathery, and utterly fabulous world of dancing chickens.
Please consider
making a donation
to
Sunny Skyz
and help our mission to make the world a better place.