Top 10 Childish Things Grown Men Still Do -- And Still Enjoy Doing
September 22, 2022
You've probably heard the quote "Growing old is mandatory; growing up is optional."
Sometimes we take life too seriously. We should all embrace our inner child more often.
On a men's forum, someone asked the question: "As an Adult, what's the most childish thing you still do and enjoy doing?"
These were the top 10 responses. They seem to be universal.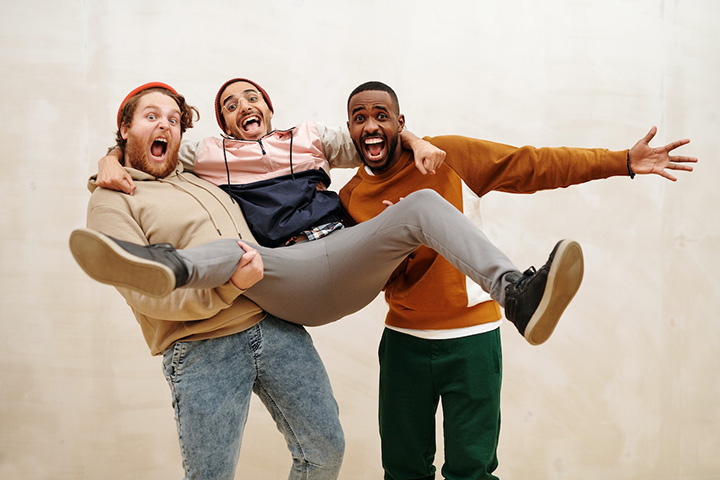 Photo by Diva Plavalaguna
#1 Use the empty gift wrap tubes as a lightsaber.
Every. Single. Time.
#2 Talking to myself and making up dumb songs about what I'm doing.
#3 Going up stairs on all fours like a bear crawl, or sliding down the stairs one at a time on my butt.
#4 I like to ride the shopping cart back to my car when I leave a store.
#5 Treating my joints like they'll heal like they used to.
I felt this is my knee...
#6 Evaluating how good of a weapon a random stick is.
#7 Annoying my siblings.
#8 Whenever I hear a plane I must stop and look at it.
This also goes for cows and horses while in a car.
#9 Pretending I've used "the force" to open automatic doors.
#10 Not stepping on cracks.
Have any to add?
Please consider
making a donation
to
Sunny Skyz
and help our mission to make the world a better place.
Click Here For The Most Popular On Sunny Skyz
LIKE US ON FACEBOOK!