How To Become A Travel Blogger
July 16, 2022
If you're always feeling some degree of wanderlust, becoming a travel blogger might be the right career for you. Even if you can only do it on a part-time basis, there's just something so freeing about discovering new exotic locations. If that wasn't enough, creating content that inspires others do to the same is equally gratifying.
So, when it comes to pursuing your passion, there is a right way and wrong way to go about it. That's why, even if you're an experienced traveler, you need a strategy that'll help you live your best life while making money.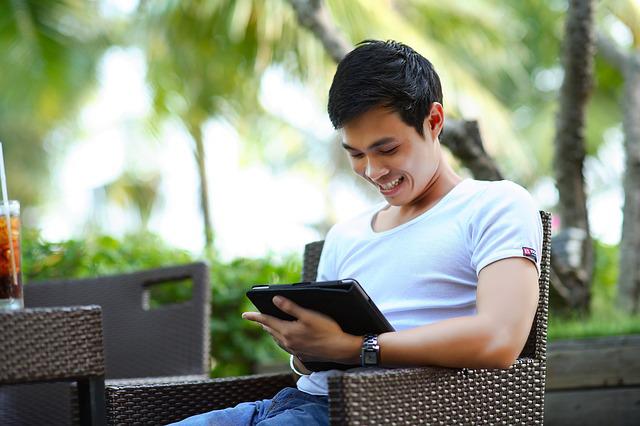 Never Stop Learning
While it's true that a lot of travel bloggers never really had formal education. Many of them just decided that they wanted to ditch their 9-to-5 job and went for it. Did it work? Yes, for many it did. However, there are others that admit they had a tough time after their money ran out. That said, it's possible to travel and make money, especially when you have formal education and credentials in your back pocket. If you really want to find work overseas, or even locally, you could pursue a degree in hospitality and tourism. Having private student loans available now make it easier than ever to earn your degree without having to dip into your savings. You can customize your loan to fit your financial needs, without having to take on more than you really want. Once you earn your degree, you can then put it to good use and look for work overseas or start your own travel blogging business.
Pick Your Niche
Travel blogging is already a saturated niche, so you need to be specific when it comes to making a name for yourself. That's not to say you can't blog about different types of travel; i.e., low-cost, family-friendly or even solo travelers, however, it's important to create content that helps you stand out from the crowd. Say you love all things Italian. You could create a blog that tells people the best places to visit on a budget, how to score luxury rooms from half price and even how to travel with children. You could then decide whether you want to specialize in still photos or become a video master. The goal is to create content that people look forward to seeing, want to share and actually engage with.
Read as Much as You Can
Travel blogging is more than just taking pretty pictures or cool video. It's knowing how to market yourself to the right people at the right time. It's also about creating a website and marketing strategy that sets you up for success. Similar to other top niches, such as fitness, people want to connect with creators who provide value, offer advice, and genuinely want to connect with them. However, when it comes to building a real business, one that makes a brand want to work with you, knowledge is key. Learn as much as you can about marketing and social media strategy. There are plenty of free online resources you can use to learn as much as possible. You should also invest in books that teach you how to work smarter, not more. These types of publications do help, especially when you're just starting out and are still working another job.
Invest in Your Blog
Successful travel bloggers take the time to learn as much as possible. They also invest time and money into their blog. Does that mean you need to spend thousands of dollars on a flashy website? No, but you do need to make sure that it's easy to navigate, responsive, and SEO-optimized. Even if most of your focus is on social media platforms, you still want to drive traffic to your blog. Why? Because once you start gaining traction, you may want to start promoting other brands on your blog as an affiliate.
Sell Something
All businesses sell something, and that's why you should as well. You can sell an eBook on Amazon, tote bags or even travel journals that are tailored to your niche. If you're not sure what to create, think about something you find valuable from your favorite brands. People will be more inclined to follow you and also make a purchase when they feel what you're offering is useful. Just make sure it's niche specific and not something they can find anywhere else.
Please consider
making a donation
to
Sunny Skyz
and help our mission to make the world a better place.
Click Here For The Most Popular On Sunny Skyz
LIKE US ON FACEBOOK!