Woman Writes Hilarious Review Of Michelin-Starred Restaurant
December 10, 2021
Geraldine DeRuiter is an acclaimed author, public speaker, and the voice behind the award-winning Everywhereist blog.
After a recent visit to a Michelin-starred restaurant, she decided the experience deserved its own blog post.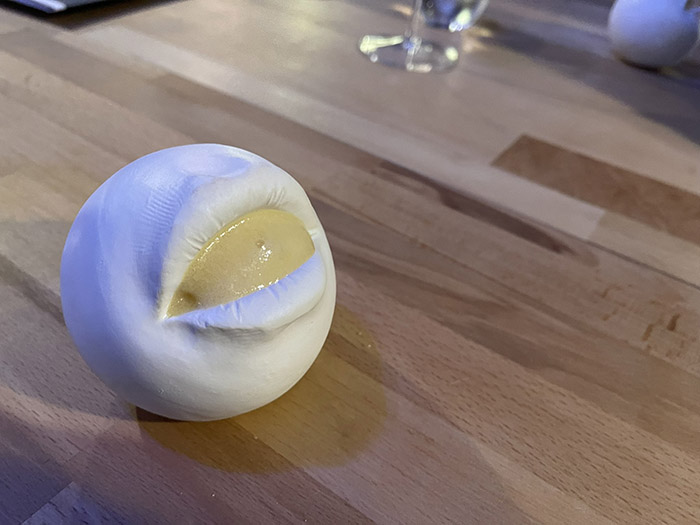 Elle-Rose Moogan @ellerosetweets
DeRuiter went to Bros in Lecce, Italy. In 2018 the restaurant received a Michelin star.
However, DeRuiter claims it's the worst Michelin-starred restaurant ever.
"I'm not talking about a meal that's poorly cooked ... I'm talking about the long tail stuff – the sort of meals that make you feel as though the fabric of reality is unraveling. The ones that cause you to reassess the fundamentals of capitalism, and whether or not you're living in a simulation in which someone failed to properly program this particular restaurant. The ones where you just know somebody's going to lift a metal dome off a tray and reveal a single blue or red pill."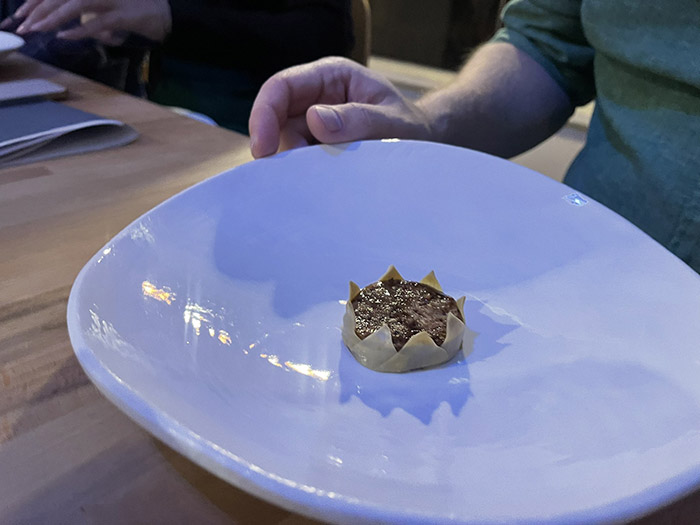 Elle-Rose Moogan @ellerosetweets
DeRuiter compared the experience to improv theater.
"It wasn't dinner. It was just dinner theater," she said. "No, scratch that. Because dinner was not involved ... Instead, we will say it was just theater."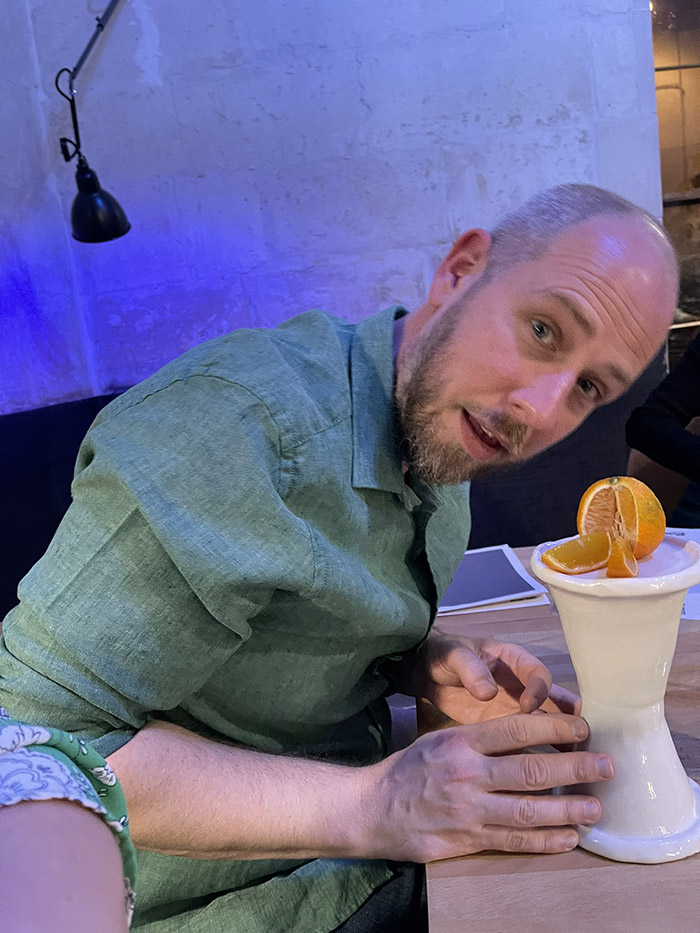 Elle-Rose Moogan @ellerosetweets
DeRuiter says she and her 7 friends sat for nearly 5 hours during the 27-course meal. She notes that "course", "meal", and "27" are used liberally.
"I cannot impart this enough – there was nothing even close to an actual meal served," she said.
"I've tried to come up with hypotheses for what happened. Maybe the staff just ran out of food that night. Maybe they confused our table with that of their ex-lover's. Maybe they were drunk."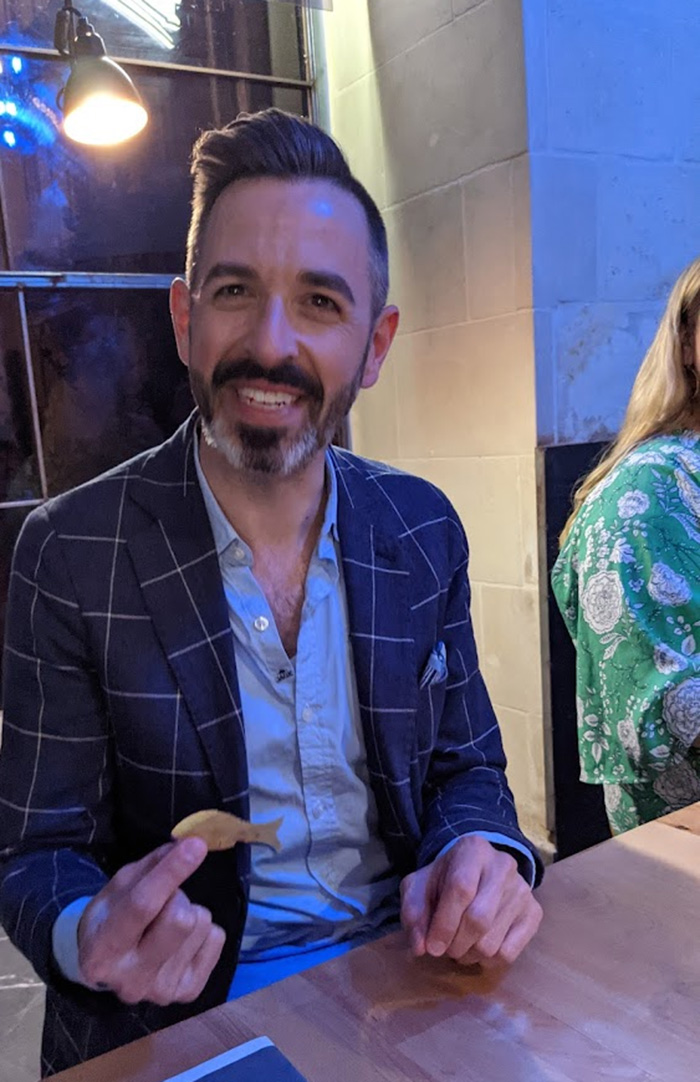 Rand holding up one of the courses – a paper-thin fish cracker / Everywhereist.com
I think of all the details she shared, this one takes the cake.
This dish was served in a cast of the chef's mouth.
"We were told to lick it out of the chef's mouth in a scene that I'm pretty sure was stolen from an eastern European horror film," she said.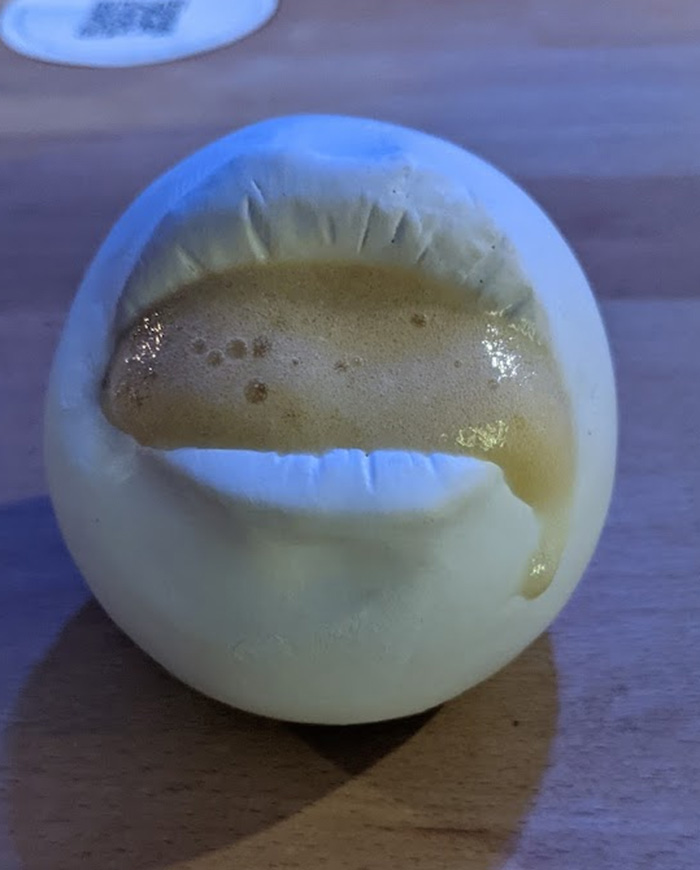 Credit: Everywhereist.com
"We sat through a few more courses including a marshmallow flavored like cuttlefish, and a dish called 'frozen air' which literally melted before you could eat it, which felt like a go**amn metaphor for the night."
After "dinner", they were escorted outside to take a photo with the chef while holding up balloons with the restaurant's name written on them.
It's true. It was awful.

I did up drinking an entire bottle of wine though so I was mercifully drunk 😂

Here's the very blurry Polaroid of us in front of the restaurant which weirdly looks like something out of a vampire movie.. pic.twitter.com/CEWUUBzLM9

— Lisa Paasche (@LisaDMyers) December 9, 2021
DeRuiter admits that the reviews on TripAdvisor are much better than what she experienced. It's currently rated 4.0 out of 5.
But her suggestion?
"It was like an awful show that we had front row tickets to ... Do not eat here."
You can read about the full experience on DeRuiter's blog, Everywhereist.com.
Please consider
making a donation
to
Sunny Skyz
and help our mission to make the world a better place.
Click Here For The Most Popular On Sunny Skyz
LIKE US ON FACEBOOK!