Fun and Surprising Facts About Online Dating
July 10, 2019
There's so much more to the dating site than it simply being a platform where singles can be introduced to potential partners. As well as catering for all sort of niche interests, there are chat rooms, where a variety of people can congregate and interact – like a sort of virtual café. Whether you are new to Internet dating or have been an enthusiastic online dater for some time, here are several interesting facts about this whole subject area which you should find entertaining.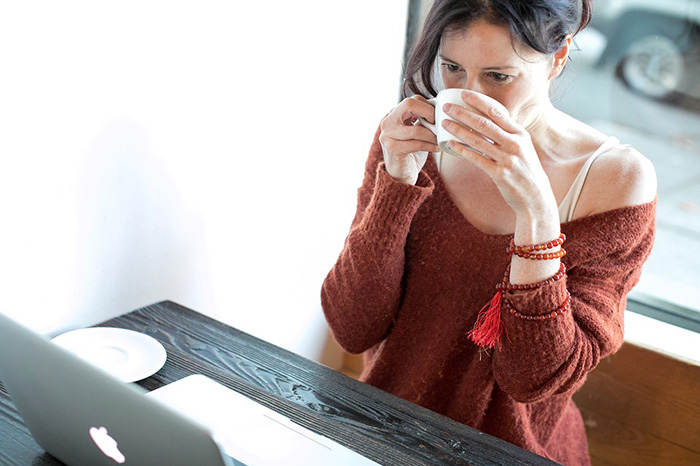 Age is no barrier
There's a common misconception that dating sites like this are for young people, a logical extension of the widespread phenomenon of millenials staring into screens all the time. However, statistics reveal an entire cross-section of society is hooked on using these web platforms. Five years ago, surveys indicated less than 10% of over-50s were engaged. Today that figure has more than doubled. That means one-in-five of that older demographic is now active on dating websites. The reasons are fairly obvious. Since a lot of older individuals are perhaps divorcees or widows/widowers, and yet far from ready for a quiet retirement, these sites represent an ideal opportunity for socializing.
Economical with the truth?
One criticism consistently leveled at online dating is how easy it is for people to construct fake profiles. The argument goes, the only way you can guarantee meeting a genuine person is by doing so in the offline environment. Although this is a topic which is difficult to quantify, surveys have revealed up to 80% of site users have included misleading information in their personal descriptions (common white lies being someone's actual age or the nature of their employment.) But the number of individuals doing so for malicious reasons (catfish and so on) are relatively small given the millions of active online daters. And do white lies really do that much harm, beyond building a sense of wanting to get to know someone else better, at which point the truth will out and you can have a laugh at the reality?
Your friends can join in
The whole point of dating in the online environment is you are very much in the driving seat, choosing the parameters of the people you wish to get in touch with according to age bracket, ethnicity, sexual orientation, cultural background etc. But this needn't be a solo effort. Research has demonstrated around 20% of those using dating sites are doing so while collaborating with friends. In real life, there is the concept of the 'wingman' or (wingwoman!) who assists buddies in their quest for romance, providing advice, if necessary, pairing up with their friend's partner's friend. Virtual 'wingpeople' can also advise about crucial aspects, such as writing a killer profile description or choosing the most flattering photos.
Not all dating sites are about dating
There are any number of reasons for getting into online dating. For some, it's all about tracking down 'the one', that semi-mythical being who has so far eluded them despite the many weekends of trawling through singles bars and night clubs. Others choose to place far less weight on their expectations, signing up to dating sites to take full advantage of their ability to streamline socialization. Others love to embrace the chat room experience, dropping by these virtual facilities in order to touch base with any number of acquaintances and just sound off about the conversation subjects of their choice. In short, anything goes!
Please consider
making a donation
to
Sunny Skyz
and help our mission to make the world a better place.
Click Here For The Most Popular On Sunny Skyz
LIKE US ON FACEBOOK!