The Fascinating History of Slot Machines
June 18, 2018
Slot machines are wildly popular. Bright colors, flashing lights — it's all quite exciting. Have you ever wondered what the story is behind these nifty machines? The history of slots is a fascinating one, and it only gets more interesting as time goes by. New technology has allowed the modern slot game to transcend the casino and manifest right on your computer, revolutionizing the way we play. Are you excited to learn more about the magic machines that make it possible? Let's dive in.
Introduction and Early Years of Slot Machines
In the U.K., they call it a fruit machine. Down under in Australia, they call it a pokie. Americans, however, refer to it by its old moniker, slot machine. They're all different ways of referring to the same thing — an ingenious little machine based on random number generators that have been wowing the crowd since its creation.
It began with a car mechanic from San Francisco, California, named Charles Fey. In 1894, Fey began developing something in his basement. The great mechanic desired to create an automated system to play poker, and in the end, came up with the mother to the modern slot machine. His original machine featured three spinning wheels.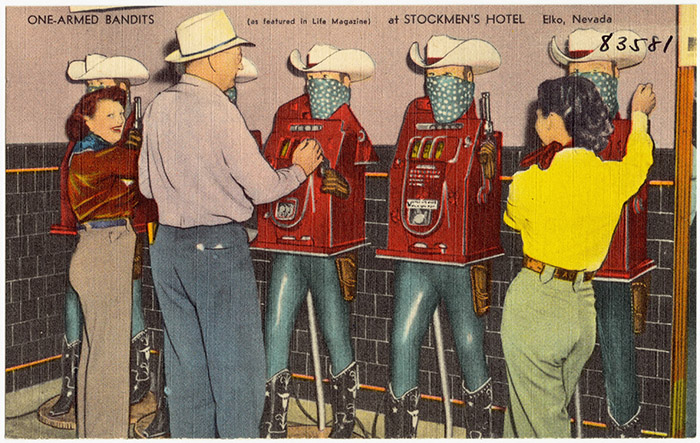 Photo by Eric J. Seaich Co / In this vintage illustration from the 1930s, eager casino patrons line up to play on original one-armed bandit slot machines.
Each wheel was painted with card symbols: a diamond, a spade, a horseshoe and a heart. It was also painted with the image of the cracked American Liberty Bell, from which it derived its name, The Liberty Bell. The three spinning wheels would land randomly on the symbols when spun, and if they all matched, the user won. There were three Liberty Bell symbols, which earned those earliest patrons the highest payout of 50 cents.
The earliest slot machine worked with fully mechanical components and was operated by pulling a lever on the side, earning it the fond nickname "one-armed bandit." Fey rented out the machine to his local pub, and the patrons ate it up. The venture was a rollicking success almost overnight, and quite a few companies attempted to purchase the rights to the machine.
One casino's homage to Charles Fey involves old-school technology in a modernized machine, with people still traveling far and wide to experience the delight of the one-armed bandit.
Fey wouldn't budge. His refusal to sell led to a whole new level of competition, with each company attempting to figure out a way to build the slot machine. As time went on, innovations increased. The mechanical parts of the machines were replaced with electrical components. They eventually lost their levers, and the original symbols were replaced by different images. The first completely electric slot machine was finally built in 1975 by the Fortune Coin Company. Slot machines grew to be the most popular gambling device in history and continue their winning streak up to this day.
The Online Slots Revolution
With the introduction of the internet at the end of the 20th century came new ways for casinos to do business. The internet provided instant access to information, widespread communication and an era of innovation unlike any we've ever seen before. Along with that came entrepreneurial software developers like Microgaming (the developers of over 600 different slots games) and CryptoLogic, which were instrumental in launching the first online casinos. These went live in the mid-90s.
Of course, gambling laws at the time didn't accommodate most land-based casinos, and they hadn't been designed to account for gambling online. At the time, there was no legal precedent to apply to online gambling, and most of it was outlawed outright. However, once the Caribbean nations of Antigua and Barbuda passed laws providing internet gambling rights, the business blew up. Despite numerous attempts by U.S. lawmakers to dispel the online casino industry, it still thrives today in states and countries all across the world where it is legalized, with slots leading the pack at every venue that offers them.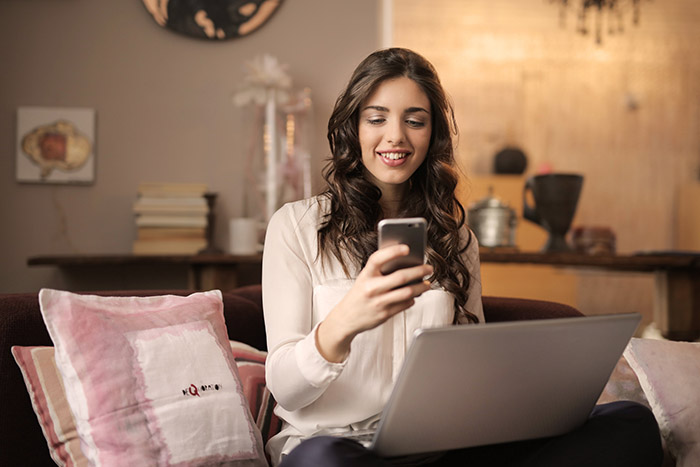 Photo by Bruce Mars / The rise of online casinos has ensured that you can now play slots anytime anywhere — from whichever mobile device you prefer!
It's no wonder that online slots games are fast becoming the most popular way to play. After all, you can't beat the convenience of a game played in your living room. After learning so much about the world of online slots, you may well be interested in taking a few spins yourself. Go ahead, but make sure to play smart. It's best to play slots on a reputable site like Wink Slots, which offers more bang for your buck and is player-focused.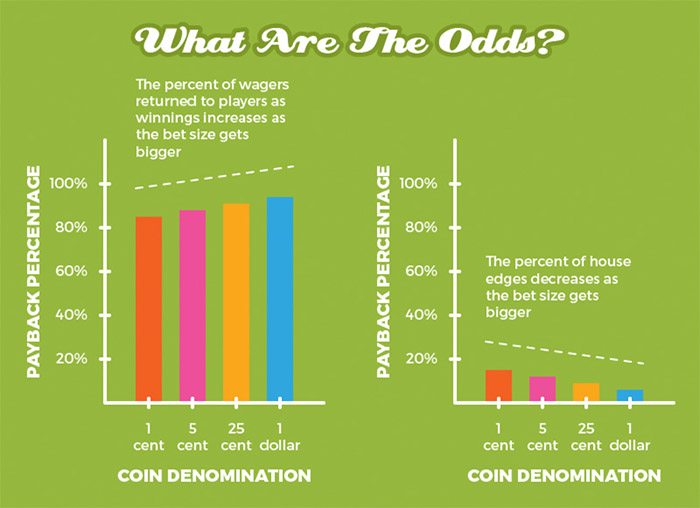 Infographic by 888Ladies / Discover how to get the most bang for your buck playing with slot machines by learning about how your bet size changes the odds
Any way you decide to play, focus on the fun rather than the payout. Do you have an actual shot to win at all when it comes to slot machines? If you're thinking about getting on board with slots, it may interest you to learn about some of the biggest winners in slot machine history.
Biggest Winners in Slot Machine History
Playing slots can provide hours of fun and entertainment. Although winning millions is not a commonplace occurrence, it has happened before — and theoretically, will continue to happen for as long as slot machines are around.
Twenty-six-year-old Jon Heywood of Crewe, Cheshire, won £13 million from a 25 pence slot machine bet. The game, Mega Moolah, was developed by online slot machine pioneer developer Microgaming and featured a jackpot that was confirmed to be a world record by the Guinness World Records. Heywood, a veteran, said he planned to spend the money on medical care for his father.
A Canadian-born man known only by his first name, Mark A., had a massive win as well. He won a jackpot of $7.5 million (CAD) playing online slots on his phone. Coincidentally, he was also playing Mega Moolah.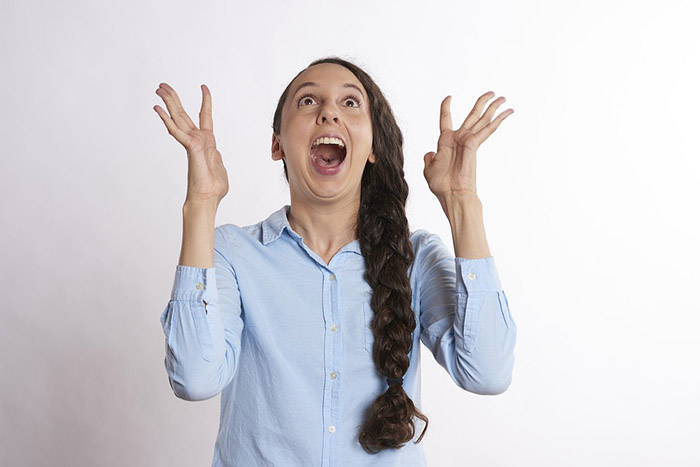 Nothing beats the excitement of a win — especially one set in the millions
Land-based casinos also have their fair share of slots payouts. At the Excalibur Casino in Las Vegas, a 25-year-old man won $39.7 million on the floor — all while he was passing the time waiting to attend a basketball game. Was it luck? Was it fate? That's something you have to decide for yourself.
Slot machines have been enthralling us for years as both online and land-based slot machines are one of the most entertaining ways we can pass the time. Their history is one of innovation, enchantment and technological advancement. The stories revolving around the machines are heartfelt and life-changing, and the industry doesn't seem to be slowing down any time soon.
Please consider
making a donation
to
Sunny Skyz
and help our mission to make the world a better place.
Click Here For The Most Popular On Sunny Skyz
LIKE US ON FACEBOOK!