The Saiga Antelope Looks Like An Animal Out Of A Science Fiction Movie
November 21, 2017
The Saiga antelope is one of the most endangered species in the world.
Today, the dominant subspecies (S. t. tatarica) is only found in one location in Russia (in The Republic of Kalmykia) and three areas in Kazakhstan.
They are extinct in China and Mongolia due to being excessively hunted for their horns that are used in traditional Chinese medicine.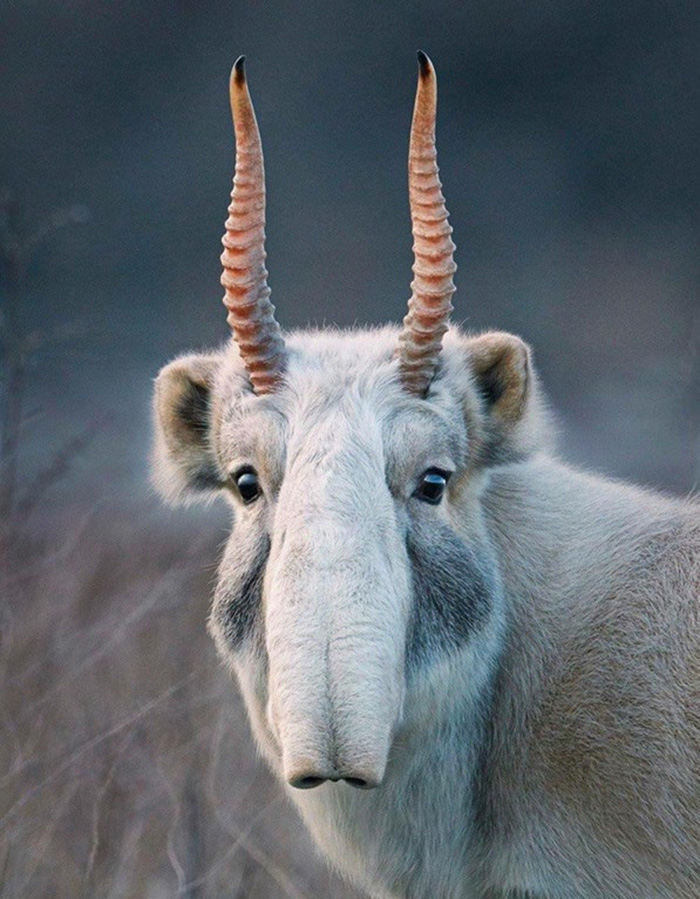 Getty Images
After the USSR collapse, Saiga antelopes were excessively hunted for their horns and as a source of food in Kazakhstan decreasing the amount of living species down to 21,000 by the beginning of next millennia. The Kazakhstan government banned Saiga hunting imposing severe punishments and is actively fighting poachers in attempt to save the species.
These policies and help from international organizations led to increase of the population up to around 250,000 in 2015.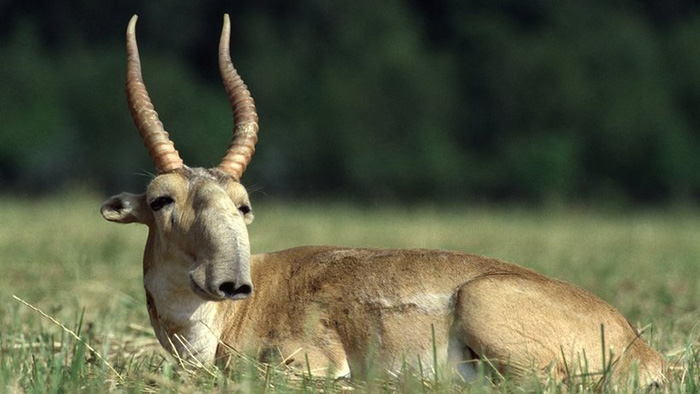 Getty Images
Unfortunately the Saiga antelope population was severely decemated as uncommonly large numbers of Saiga began to die from a mysterious epizootic illness suspected to be pasteurellosis in May, 2015. Herd fatality reached 100% once infected. More than 120,000 carcasses were found as of late May, 2015 with estimated 40% of population dead.
It is worth noticing that there was massive spill of chemicals from a Russian rocket during same period. Some theories suggest that animals' immune system got weakened by chemical poisoning and made them more vulnerable to seasonal infection outbreaks.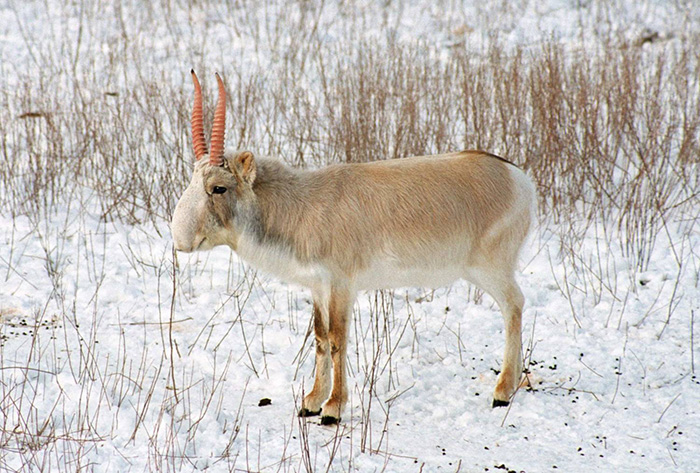 Getty Images
If you want to help the Saiga you can make a donation on the WWF website.
Please consider
making a donation
to
Sunny Skyz
and help our mission to make the world a better place.
Click Here For The Most Popular On Sunny Skyz
LIKE US ON FACEBOOK!