Dad Helps A Woman Jump Start Her Car. She Makes His Terminally Ill Daughter's Dream Come True
March 10, 2017
Someone asked the question "What is the best thing that ever happened to you for being nice?" on the question-and-answer site Quora. This woman's response is one of the most beautiful stories I've ever read.
Always be kind to strangers, you never know how it could change your life.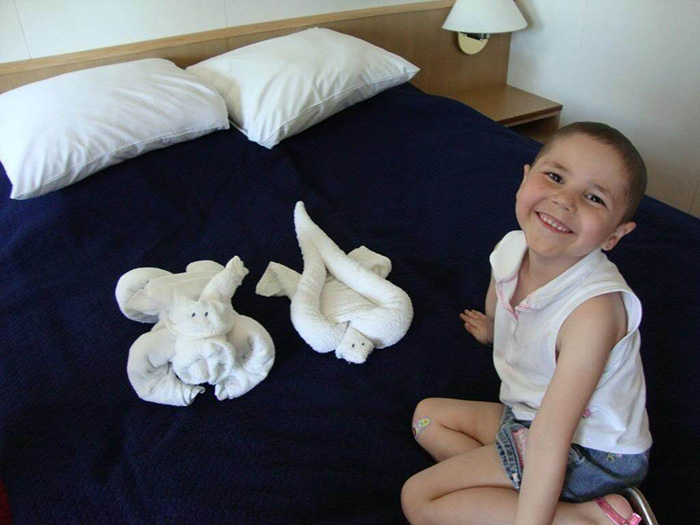 Photo via Alicia Gonzalez
Written by Alicia Gonzalez on Quora
"My little sister had cancer. Stage 4. The doctors said she would be dead within a few months. She lived another year after they initially said that, but around December 2009 things were looking bad. Her scans were not improving, and the doctors told us we shouldn't put her Make-A-Wish off any longer. They couldn't give us a definite answer, it could be 3 months or 3 weeks, and we needed to make whatever time she had left amazing.
Soon the Make A Wish people showed up and started setting up her wish. She asked to go on a cruise with a water slide, since she could never go swimming due to her numerous surgeries.
They sent her to Disney instead. It was fun and all but she didn't enjoy it very much. Especially since someone else (who wasn't a make a wish kid) stole our spot to take a helicopter ride over Orlando.
She got back super bummed about the trip, but overall was happy she got to be Belle, her favorite princess.
A few weeks later my mom decided we were going to find the cheapest cruise to the Bahamas, stay at a cheap hotel across the street from Atlantis, and make her wish come true. On the way back from a hospital admission, we decided to stop at the port and see the ship.
The security guard let us through to the nearly empty parking lot when he saw her little bald head. We parked and all lined up for pictures next to a chain link fence with the boat behind it. We realised we were parked in a tow away zone so we moved a few rows back, next to a black super expensive car.
We were all happily talking about the boat when the ladies in the car next to us couldn't get it to start. My dad jumped out and got the jumper cables to jump start their car.
Somehow my mom started talking to the ladies and it came out that they actually OWNED the boat. My mom started rambling on, practically begging, to have a cot added to a room so we didn't have to buy an extra $200 a night room. My little sister asked if the owner had ever driven the boat.
A week later we got a call; it was the ladies. They wanted to give us a trip to the Bahamas in the biggest suite facing the water. They told us we would be staying in the nicest suite at Atlantis, with a limo ride to and from the hotel. We would all get a chance to drive the boat, take pictures with the captain, have our own butler-like guy to take us around and hang out with us, and all activities would be free. Want your nails done? Perfect, head to the salon. Want to eat at the most classy restaurant on the ship? Come at 7 we'll have your table ready.
When we got to the fancy restaurant, she was whisked to the kitchen to meet all the chefs, and didn't come back for almost 30 mins. We never found out what happened when she was back there, but she came back the happiest I had ever seen her. Later on, they brought out this decorated plate of chocolate covered strawberries and cookies, with her name written in icing.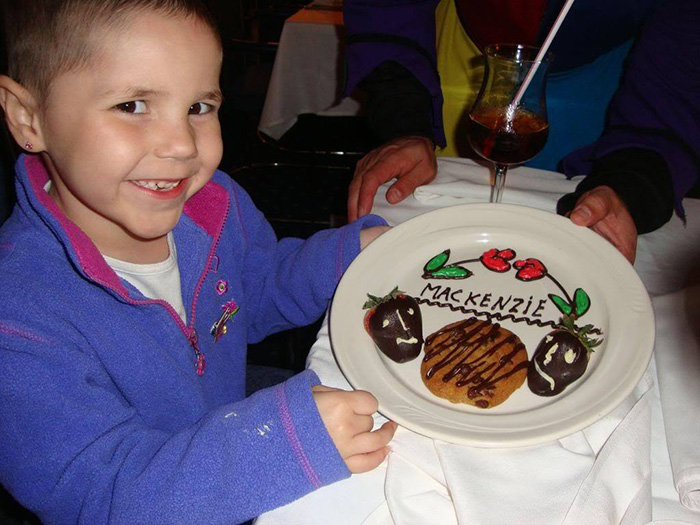 Photo via Alicia Gonzalez
Everything was perfect. They gave us money to buy souvenirs, the room was stocked with snacks and toys. The towels were folded into animals and she thought it was the coolest thing ever.
It was the nicest thing anyone has ever done for us.
We were invited back 3 other times and once more to finally spread her ashes into the ocean. I like to think she will always be at peace in the waters near the Bahamas, always remembering the best time of her life when a complete stranger did an extraordinary act of kindness.
She ended up living 2 1/2 years after the first doctors told her she'd be dead in a month. I think that was pretty tough of her, and I'll always be proud of her and everything she went through. This March will be 6 years since she passed. It'll be tough knowing she's been gone longer than she lived, but I know we'll get through it by remembering the happiest time of our lives we spent in the Bahamas."
Credit: Alicia Gonzalez on Quora.
Please consider
making a donation
to
Sunny Skyz
and help our mission to make the world a better place.
Click Here For The Most Popular On Sunny Skyz
LIKE US ON FACEBOOK!