Tips On Traveling With Children On The Autism Spectrum
July 20, 2016
Travel can be one of the strongest bonding points within a family, and summer vacation is the perfect time to take a trip. Whether it's to an exotic locale or just to stay with friends and family, it can be a fun time for everyone with a little bit of planning.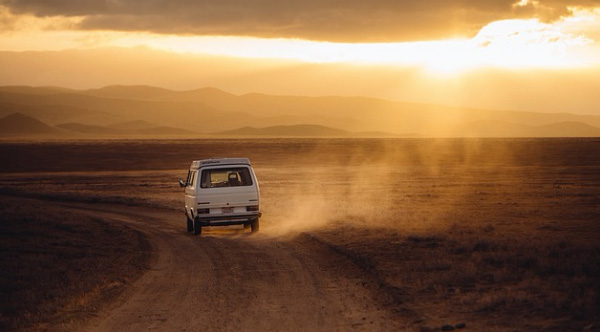 Photo credit: Pixabay by Unsplash
For families with children on the autism spectrum, traveling takes a bit more organization and preparation so that the trip goes as smoothly as possible for everyone involved. Here are some of the best tips for taking your kids on a road trip or on a plane.
Packing
Packing lists are always extensive for families with children; sometimes it feels like we're taking half the house with us just to stay overnight! For those who have kids with special needs, there are a few extra things to consider. Soothing toys or stuffed animals should always be packed last or put into a carry-on bag, along with noise-canceling headphones, snacks, water or juice, and activities like a tablet or computer game. Because traveling rarely goes off without a hitch-- there are always plane delays or traffic jams-- it's important to think about your child's specific needs in order to keep them comfortable, especially since it's nearly impossible to stick to your usual routine.
Hotels and sleeping arrangements
Sleeping away from home can be a harrowing experience for children who fall on the autism spectrum, and it can be a worrisome one for parents. If you'll be staying in a hotel, it's a good idea to ask for a room that doesn't have a balcony, especially if your child wanders. Make sure the hotel offers a locked door to pool and hot tub areas and ask if they have special amenities for children with special needs. It's also a good idea to bring a large bell-- like the ones you find at Christmastime-- to hang on the door as a sort of alarm system in case your little one decides to check things out for themselves.
Getting adequate rest is very important for kids of all ages, and if your child has trouble sleeping in a bed other than your own, there are things you can do to make things easier on them, such as offering foods that help to calm the body down for bedtime.
Flying
Plane trips are often met with dread from parents, as air travel can be long, tedious, and full of delays. Be sure to give yourself extra time for every flight and check local traffic reports to see what the road to and from the airport will be like.
Before your trip, talk to your child about what to expect. If he or she is a visual learner, look online for photos and colorful illustrations of planes and air travel and let them see what the inside of the plane looks like.
It will be helpful to have a doctor's statement for your child explaining exactly what their condition is in case airport security or flight attendants need to understand what to expect. Be prepared for long waits in line, as well, and bring something to keep your child occupied to minimize meltdowns.
It might be a good idea to have an ID card made for your child as well, and take photos of him or her at the beginning of each day so you have a good picture of their face and clothing in case they wander.
In the car
The important thing to remember about road trips with children is that you can't expect to stick to a strict schedule. It's okay to set a goal for miles traveled, but if possible, plan out extra time in your days so that you can make frequent stops and allow your child to get out and stretch their legs. Make the trip fun with family games-- such as License Plate Bingo-- and be sure to bring plenty of snacks and activities.
Sean Morris became a stay-at- home dad after the birth of his son. Though he loved his career in social work, he couldn't pass up the opportunity to get to spend more time with his kids. He enjoys sharing his experiences via LearnFit.org and hopes writing for the site will help him provide other parents with tips and advice on juggling life, career, and family.
Please consider
making a donation
to
Sunny Skyz
and help our mission to make the world a better place.
Click Here For The Most Popular On Sunny Skyz
LIKE US ON FACEBOOK!