Ever Wonder What It's Like Living In The Middle Of Nowhere? Pretty Freakin' Incredible Actually
January 31, 2014
A reddit user was seeing a lot of comments lately in posts about Wyoming where people either forgot it exists, forgot it was in the U.S., or had never heard of it. So he created this... and it's quite impressive!
This is my home state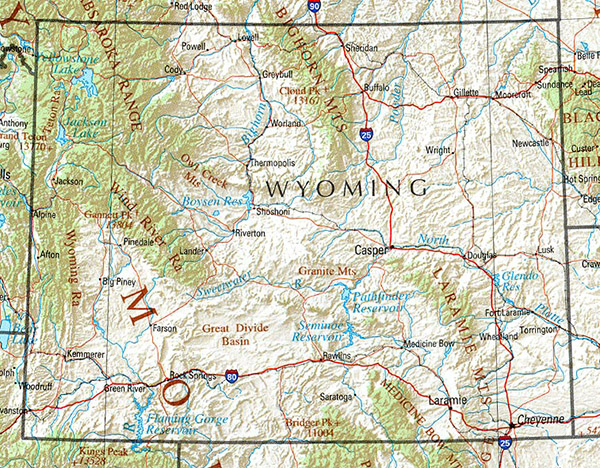 I figured, being a Wyoming native, I could put together a little bit of information to give a glimpse into life in the least-populated state in the U.S. Enjoy!
Jackson Hole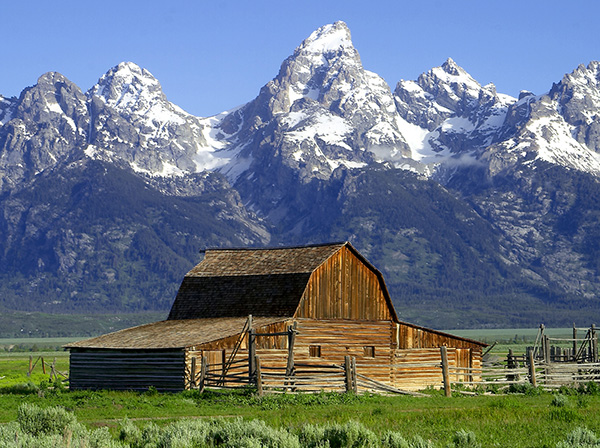 Wikipedia Commons
There are many beautiful sights and scenery in the state. With the Rocky Mountains running right through it, you see some stunning ranges throughout the state. These are the famous mountains above Jackson Hole, Wyoming. Sidenote, the locals regard Jackson Hole as the "Rich" part of Wyoming. It's expensive to live there, and several celebrities keep homes there, including Harrison Ford.
Devil's Tower
On the eastern side of the state, almost all the way into South Dakota, Devil's Tower juts out into the sky above the prairie. Geologists say it's what's left over of a prehistoric volcano, but the local Native American stories tell of a group of sisters who, to escape a giant bear, stood on a tree stump and prayed for it to save them. Legend has it that Devil's Tower grew from that stump, and those sisters became the 7 sisters constellation int he sky.
Snowy Range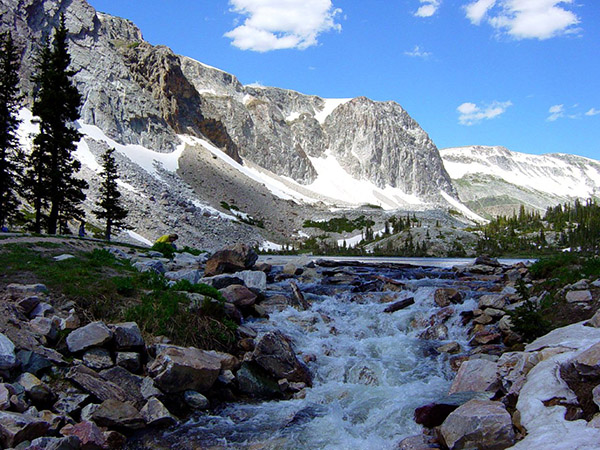 This is Medicine Bow Peak in the Snowy Range Mountains, just outside of Laramie, WY.
Wind River Mountain Range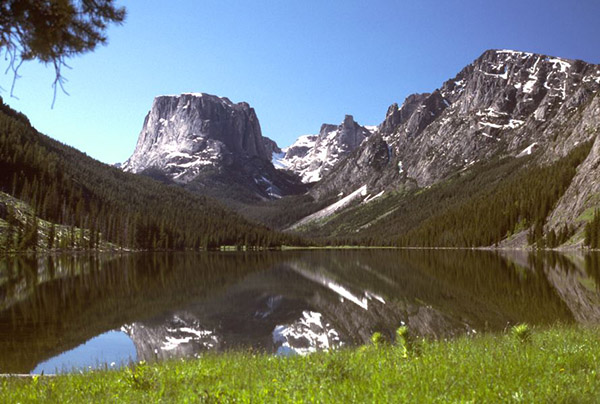 Part of this range runs through the Wind River Indian Reservation near Riverton, Wyoming. It's a particularly beautiful drive. There is currently a debate about the EPA declaring that the city of Riverton lies within the borders of the Reservation, which has a lot of locals talking.
Yellowstone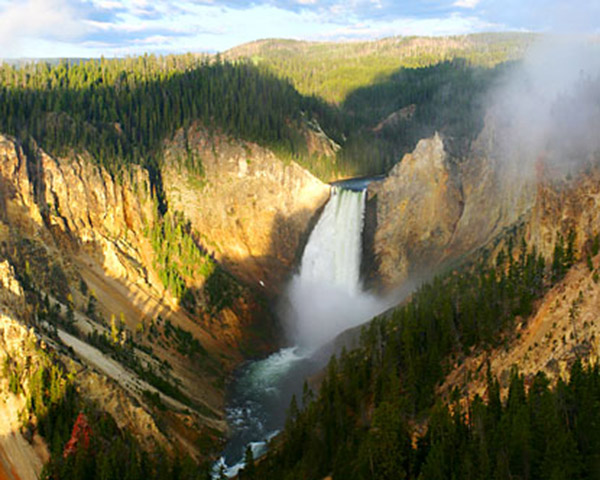 And of course, the famous Yellowstone National Park, which most people know Wyoming for. We see a lot of tourism in the summers from people coming to visit the beautiful park.
Old Faithful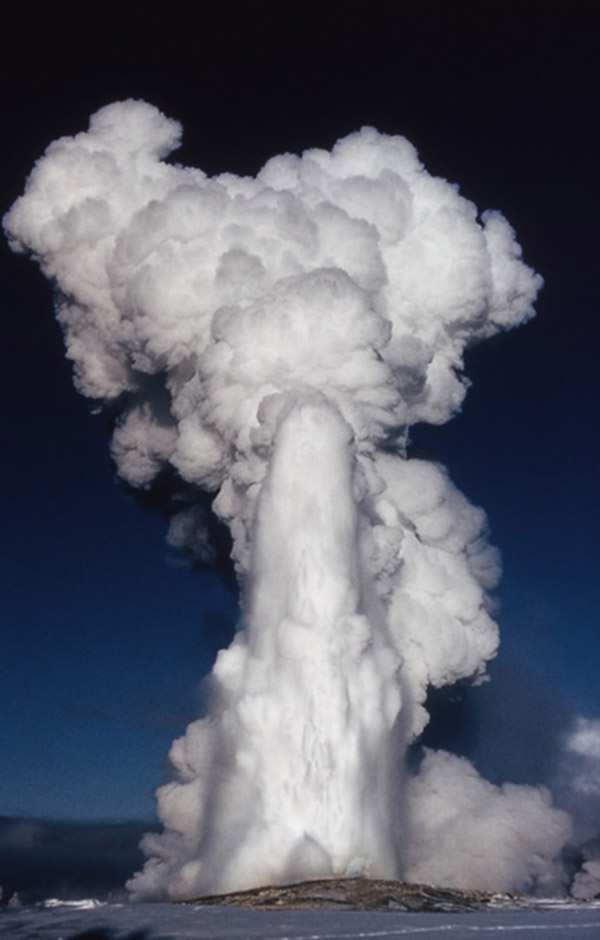 No Wyoming info album would be complete without at least one photo of Old Faithful, the famous geyser in Yellowstone, known for erupting every 91 minutes, almost exactly.
Plains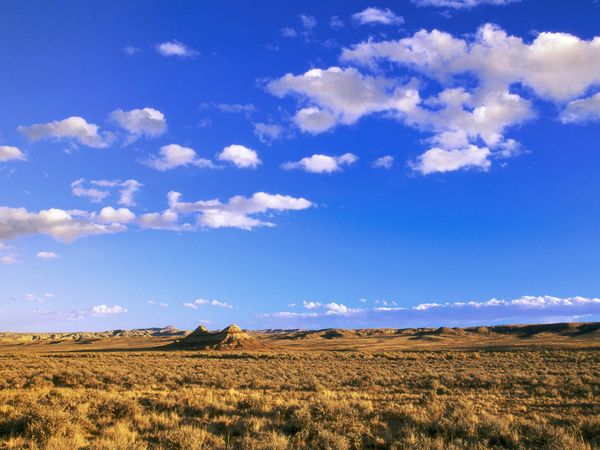 However pretty the previous scenery was... This is what most of Wyoming looks like. Sometimes flatter, sometimes with more random hills.
Wyoming Interstates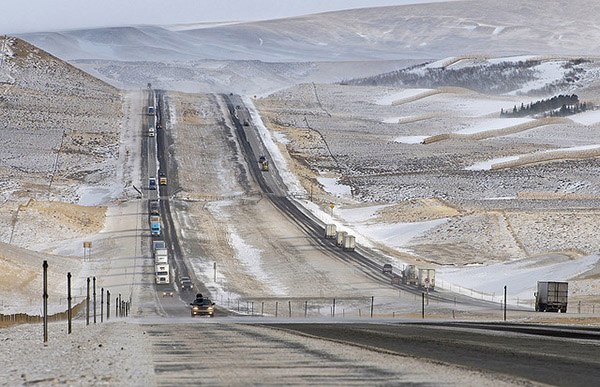 This is what you have to use to get anywhere. No, we don't all ride horses everywhere. It's almost impossible to live in Wyoming and not own a vehicle (Though I've seen some try.) When the closest towns are often 40-100 miles away, you end up doing a lot of commuting around the state. We like to say there are two seasons in Wyoming: Road closures and road construction.
Speaking of wildlife...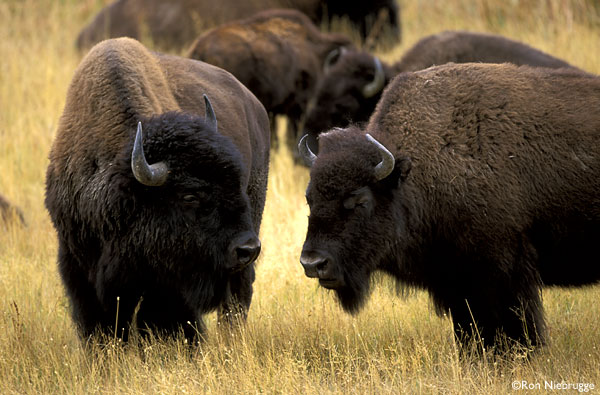 We have more buffalo...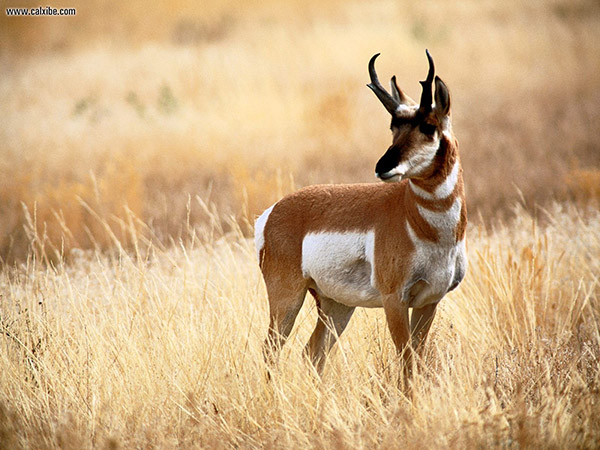 and antelope than we do people.
Here is the largest city in Wyoming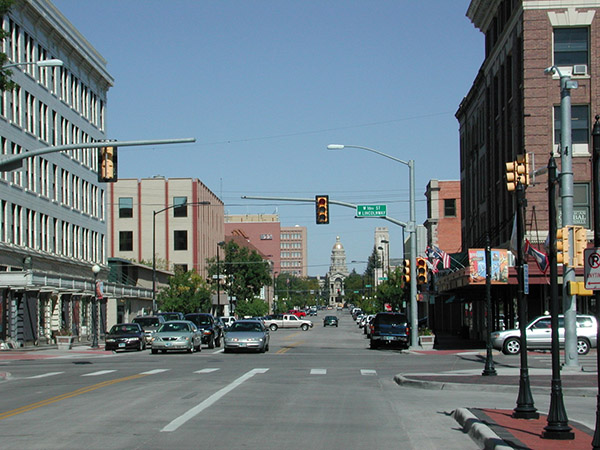 This is Cheyenne. It's the capitol of the state, and, with about 59,466, it's the largest city in Wyoming. It's mentioned in dozens of Old Westerns, and many, many country songs.
Though it's most well known for...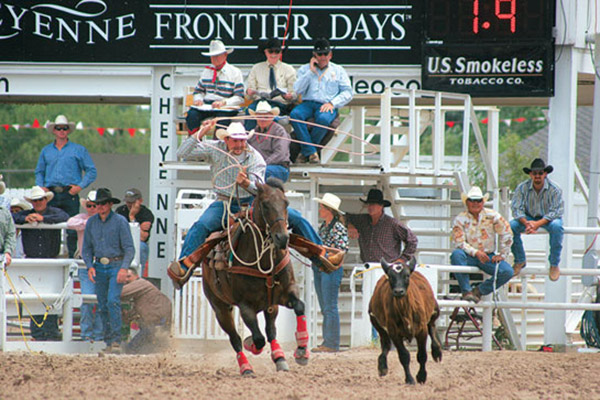 Frontier Days! Said to be one of the first rodeos established on a regular basis in the west. They call it "The Daddy of 'em All." We have thousands of tourists come through the area just for the rodeo, and it's one of the only times big name acts perform in the state.
The tallest building in Wyoming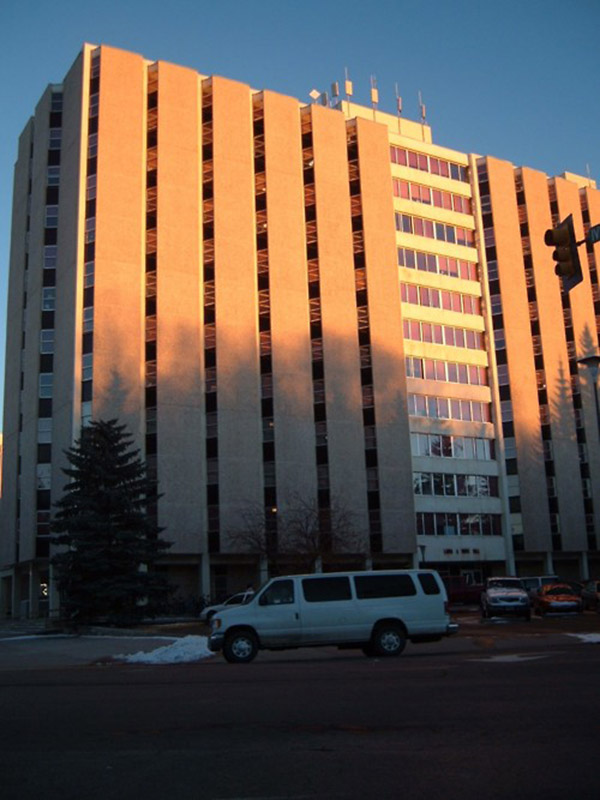 Van for scale. White Hall, on the UW campus is the tallest building in Wyoming. Those of you from big cities can laugh at us now.
While not a big city, Cody is one of my favorites...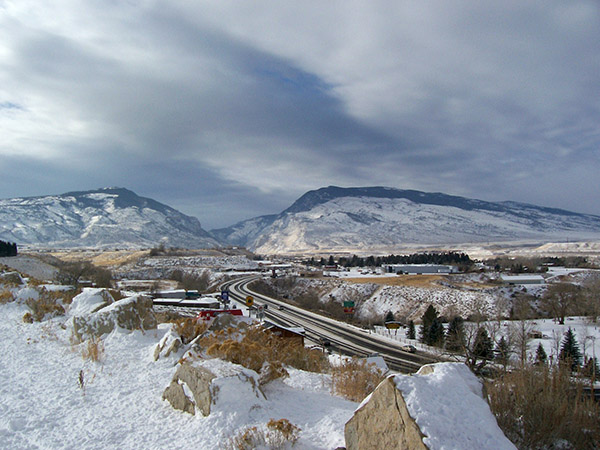 Cody, Wyoming, with a population of only about 9,520, is a fascinating city because it is the gateway to Yellowstone, it kept a hold of it's Wild West roots and almost seems to refuse change sometimes. It has a lot of neat history including...
Buffalo Bill Cody!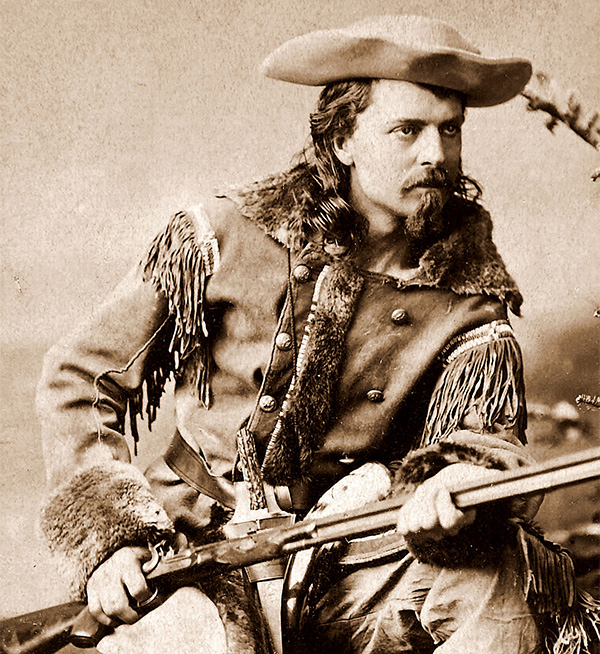 Wikipedia Commons
Buffalo Bill was the founder of Cody, Wyoming and it was his home for many years. You can visit the Buffalo Bill Historical Center when you are there, or visit with the friendly impersonator that wanders the streets in full attire like pictured here. He claims to be a descendant of Buffalo Bill himself.
And now some neat history!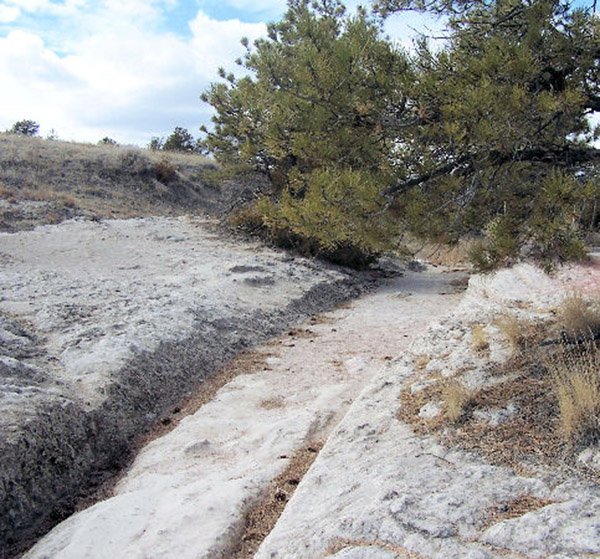 I'm sure a lot of you used to play Oregon Trail back in the day. These are what the wagon ruts look like. There was such a huge amount of traffic throughout the time period, that these are permanently eroded in to the stone.
Also from the Oregon Trail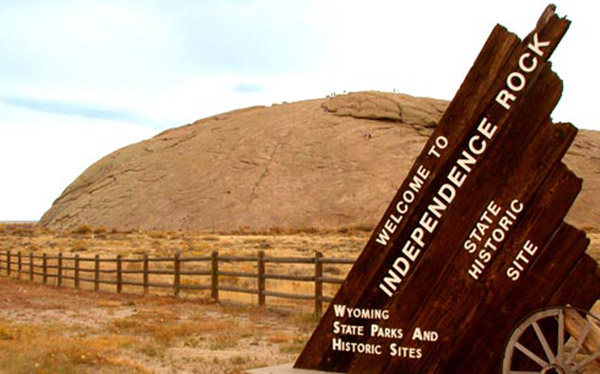 Independence Rock is really, really neat. All Wyoming elementary school students visit it (usually in the fourth grade while studying Wyoming history.) For those unfamiliar, Independence Rock was a landmark on the Oregon Trail which most travelers tried to reach around the forth of july so they could party together. Before they left, they carved their names into the side of the rock. You can see all that old "vandalism" from the 1850s today!
We were also the first state to allow women to vote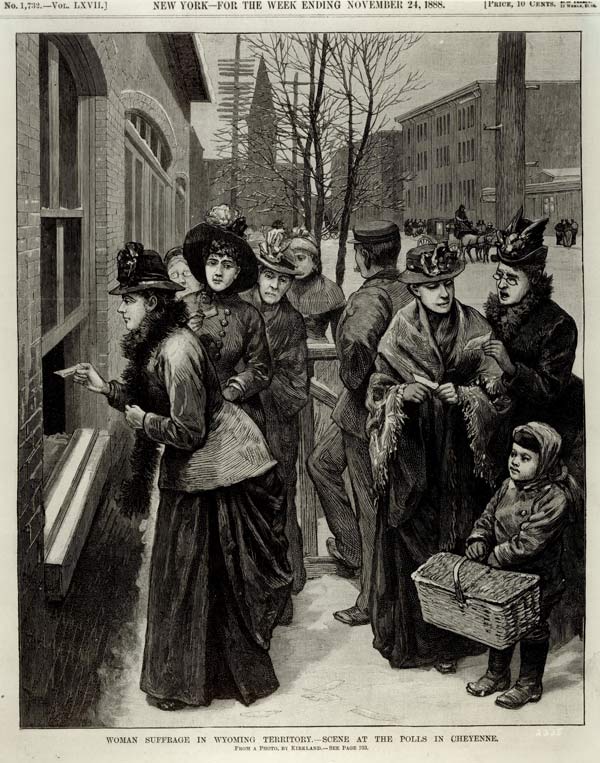 Though not because we were particularly progressive. Back in that time period, there were about 9,000 people in the entire territory of Wyoming, half of which were women. They needed to get their voting population up in order to be a state, so on December 10, 1869, the first women in the US cast their ballots.
Fun things to do in the middle of nowhere!
Wyoming isn't all boring (sometimes.) We have some of the best skiing in the county. This is the Jackson Hole ski lift. I live about 30 miles from another one on the southern side of the state, and then Sleeping Giant ski resort is up near Cody.
Also, lots of climbing!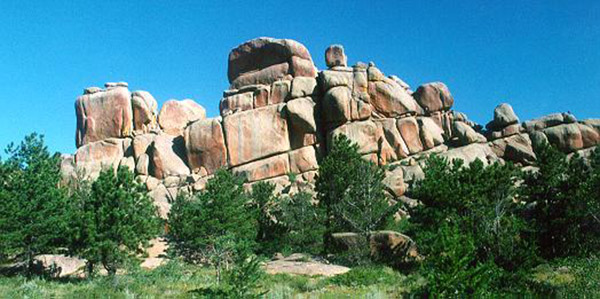 Rock climbers would be in heaven in Wyoming. This is a photo of Vedawoo, just outside of my town. People travel from all over the world to rock climb out here, as well as many of other locations throughout the state.
So many bars...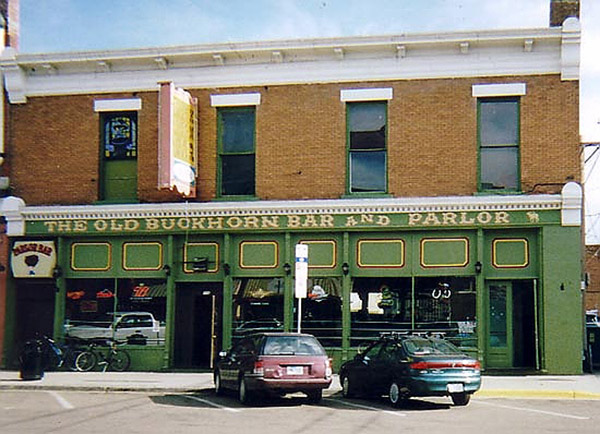 This is the World Famous Buckhorn Bar and Parlor. It was established back in 1900 and is the oldest bar in Wyoming. Seriously, drinking is quite the social thing in Wyoming. Bars near the coal mines run on a shift schedule and have happy hour at 9 am sometimes.
Also, the elevation in Wyoming makes for some interesting effects on drinking. If I were to go to sea level, it would take so much alcohol to feel a buzz, I don't even know if I could do it. Conversely, if you come to Wyoming from sea level, you could get drunk off of one shot. Kinda cool, but also dangerous.
But this is my favorite part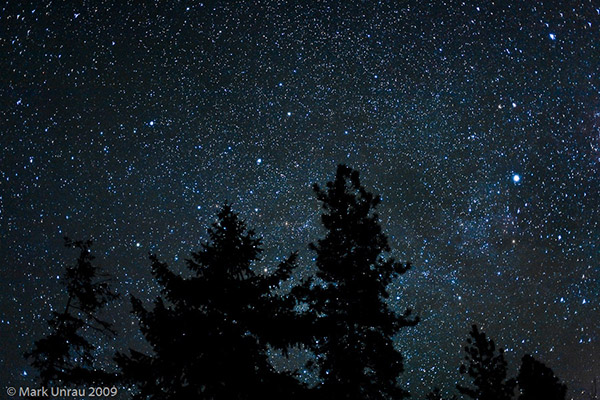 Mark Unrau
This is what the night sky looks like without the light pollution from a big city nearby.
Thanks for reading!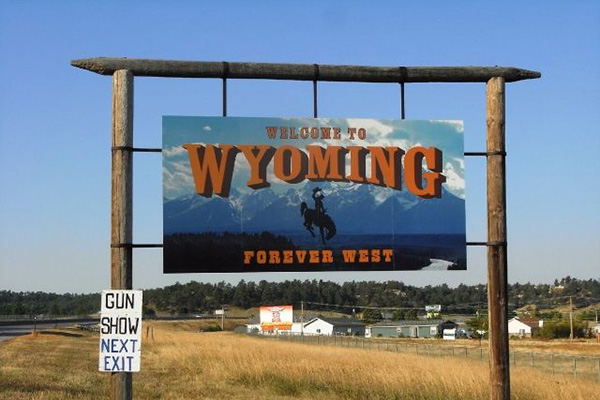 Living in Wyoming is not easy. I've lived here since I was 2 years old and I used to think it was stifling and couldn't wait to get out of here. But as an adult, I realize now that it's a pretty fantastic place to call home. We hope you come visit us!
Source: Reddit.com
Please consider
making a donation
to
Sunny Skyz
and help our mission to make the world a better place.
Click Here For The Most Popular On Sunny Skyz
LIKE US ON FACEBOOK!