Russian Guy Finds A Buried Nazi Treasure Chest In His Yard
July 21, 2016
Russian citizen Lukichev Dmitry discovered some buried treasure from the Second World War at his summer cottage in Besh-Kungei.
A few minutes after he started digging a cesspool for his outdoor toilet, the shovel hit something metallic, which turned out to be an army field locker of the Third Reich.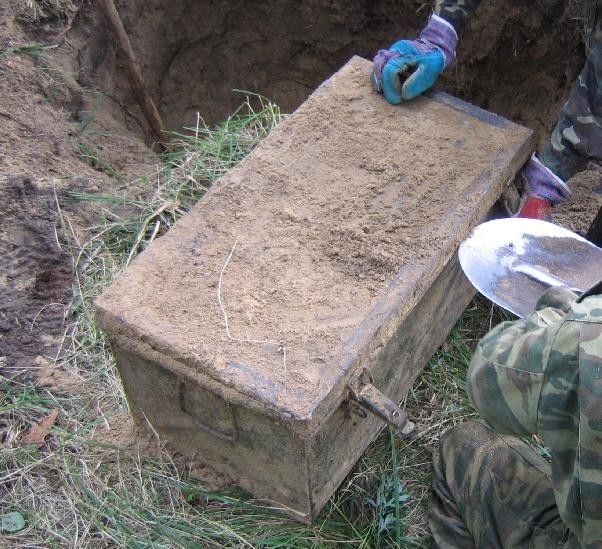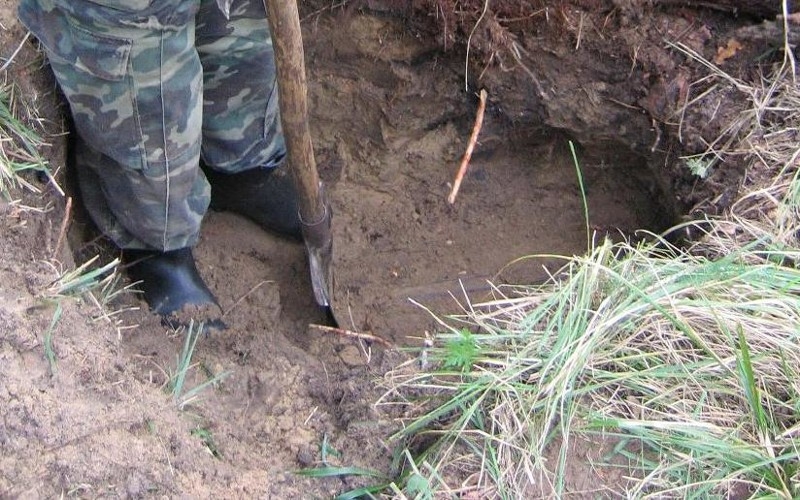 "The box was lifted to the surface: it was not very heavy, but judging by the sounds, there was something inside clattering, while the box was being pulled out of the hole."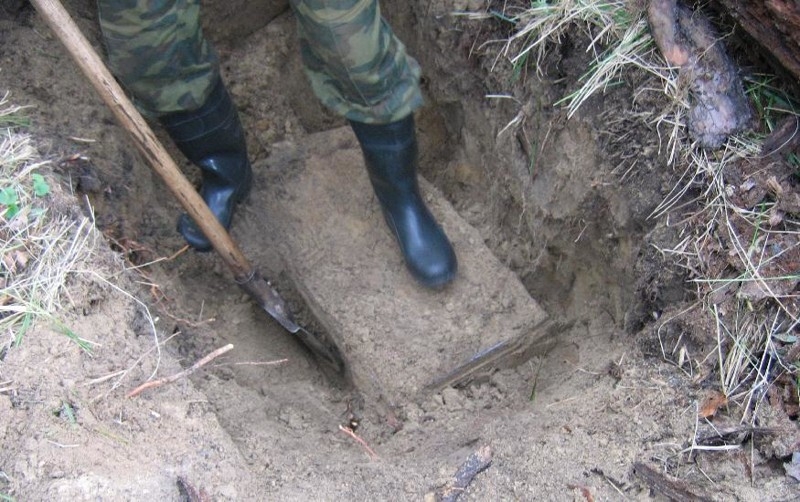 "It is difficult to describe all of our feelings when we saw this kind of message from the last century taken into the light. The box has been opened using the materials at hand."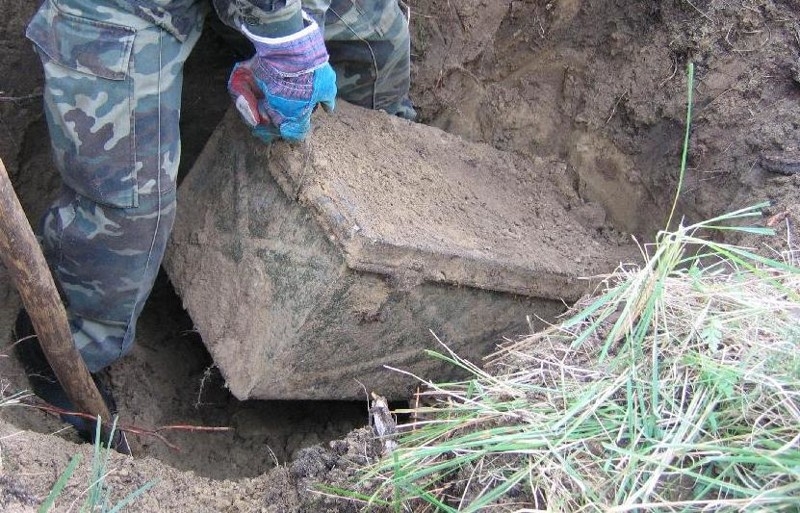 The contents of the box appeared to be the baggage parcel of 1944-1945, which has lain in the ground for at least 60 years. The box lid was tightly insulated with a rubber seal, so that the contents of the "parcel" were almost unffected by moisture.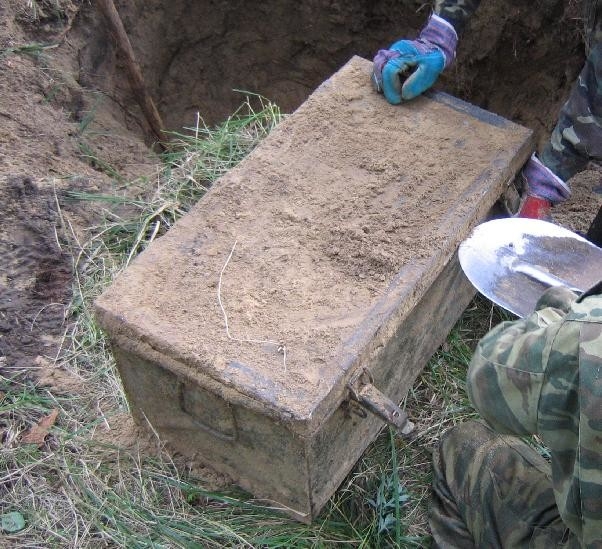 In the photo: glasses in a light case with «Maskenbrille» inscription were in the center, a folded vanity case with toiletries in the pockets can be seen at the top.
There were also gloves, a sweater, removable collars, braces, socks with foot bindings, dust masks and a clothes brush in the box. A stock of fabric and leather for repairs was found in a large bag tied with twine at the bottom.
There was also some chemical granules with a pretty much preserved smell, scattered among the things – probably to preserve them from moths.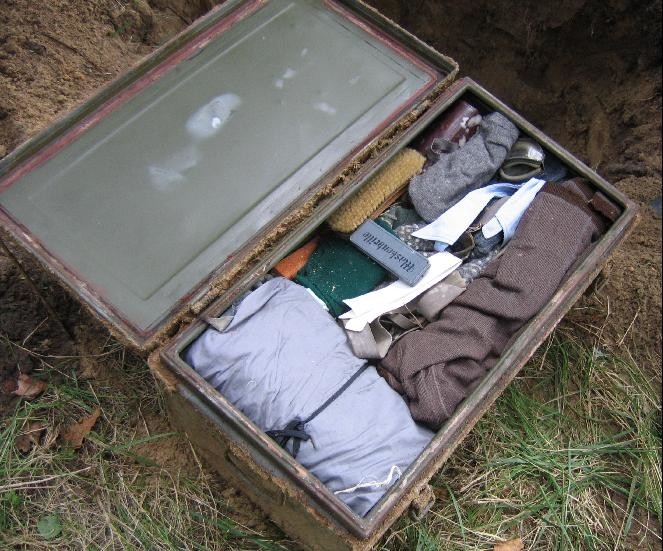 At the bottom of the box: the Wehrmacht officer's jacket in excellent condition.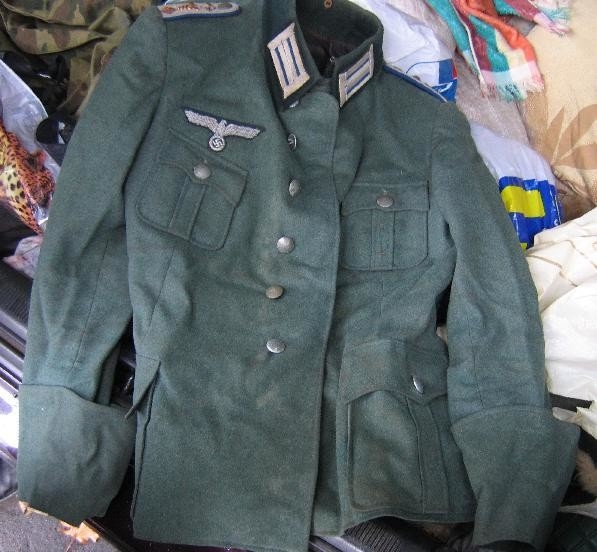 The Cadaceus symbol with two snakes wound around the stick of Hermes is the symbol of a Doctor. The blue line around the epaulet and on the collar is the 'waffenfarbe' of the 'medical branch' of the Heer. Two stars on the epaulette was worn by both Hauptmen (captains) and Oberfeldwebels (Master Sergeants), but in different styles. The style of the epaulette itself – made up of eight parallel lines of cloth as well as the style of the collar insignia, matches that of a Hauptman.
So it is the uniform for a Doctor of Medicine in the Corps of Medicine with the rank of Hauptman (Captain).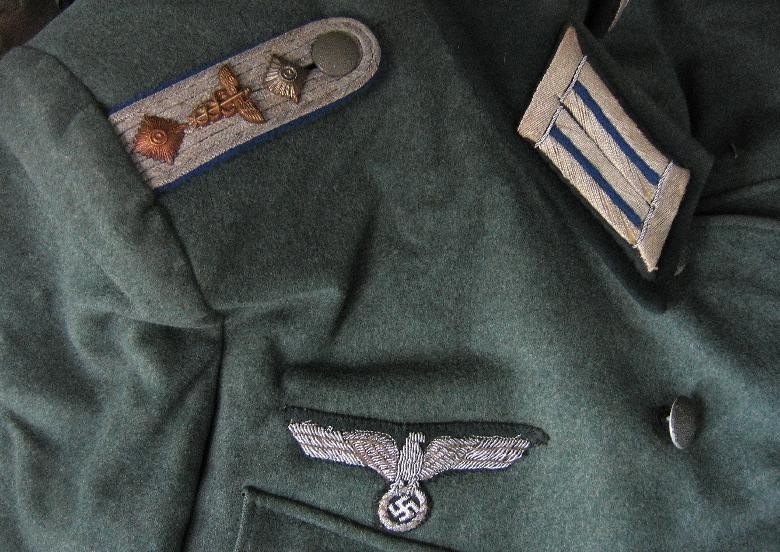 In the pockets of the jacket a replacement patch of the armed forces and a metal badge were found.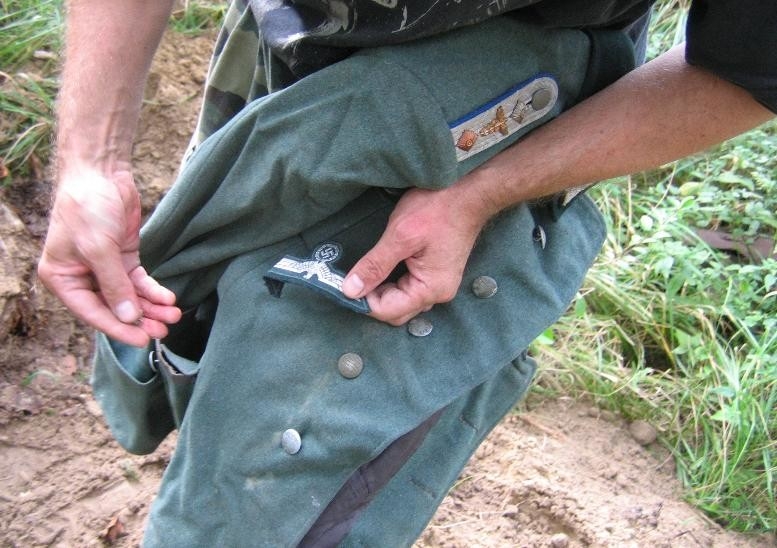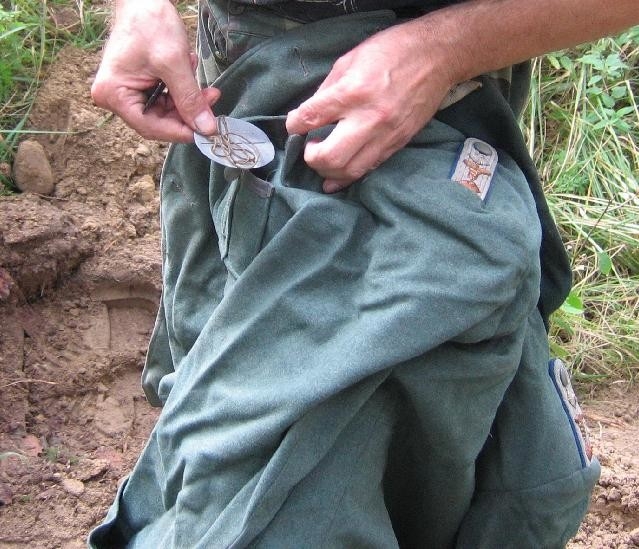 Soldier's hats with badges of rank.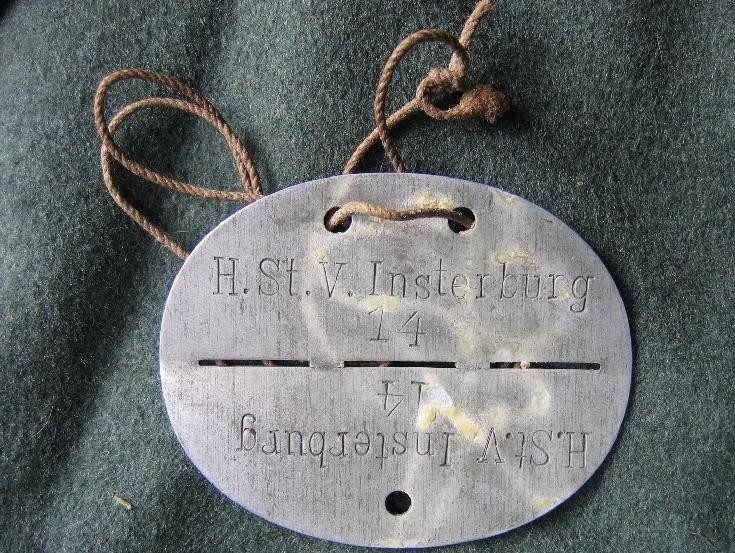 A cap.
Winter hat.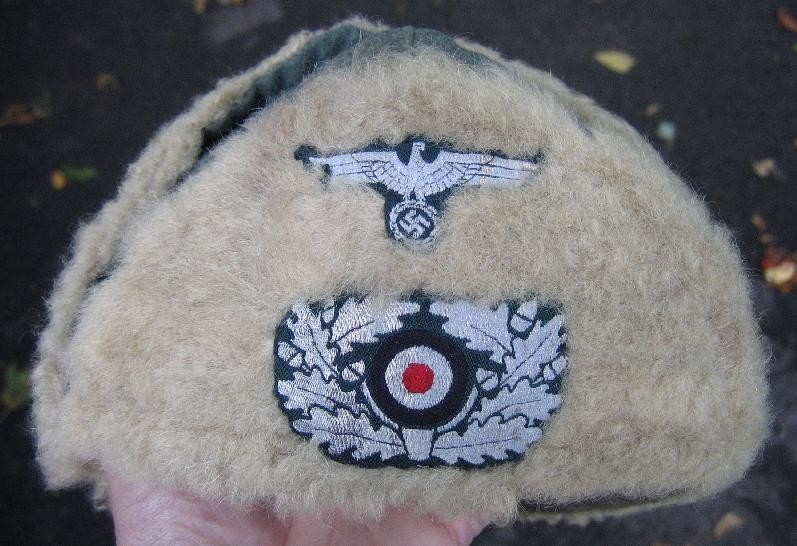 The red card is apparently an identification card. No better quality picture is available to correctly identify the person. This and the blue card are believed to be military passes used to get through checkpoints.
Also present, reichsmarks, German currency between 1924 and 1948.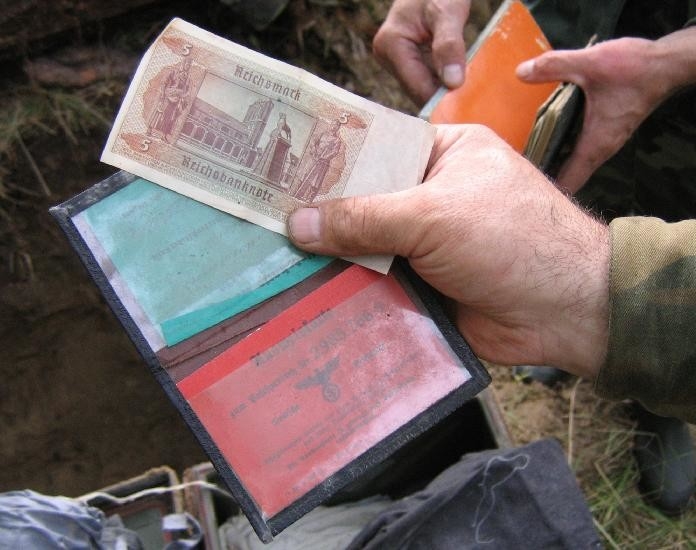 As well as military passes to get through the front-line checkpoints, one bill with a nominal value of 5 Reichsmarks, a box of cigars, and two bottles of rum.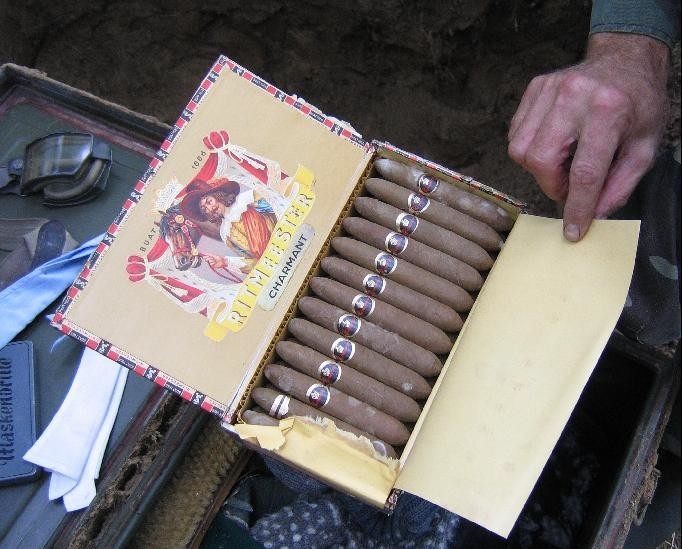 Click Here For The Most Popular On Sunny Skyz
LIKE US ON FACEBOOK!