I'm not a cat person…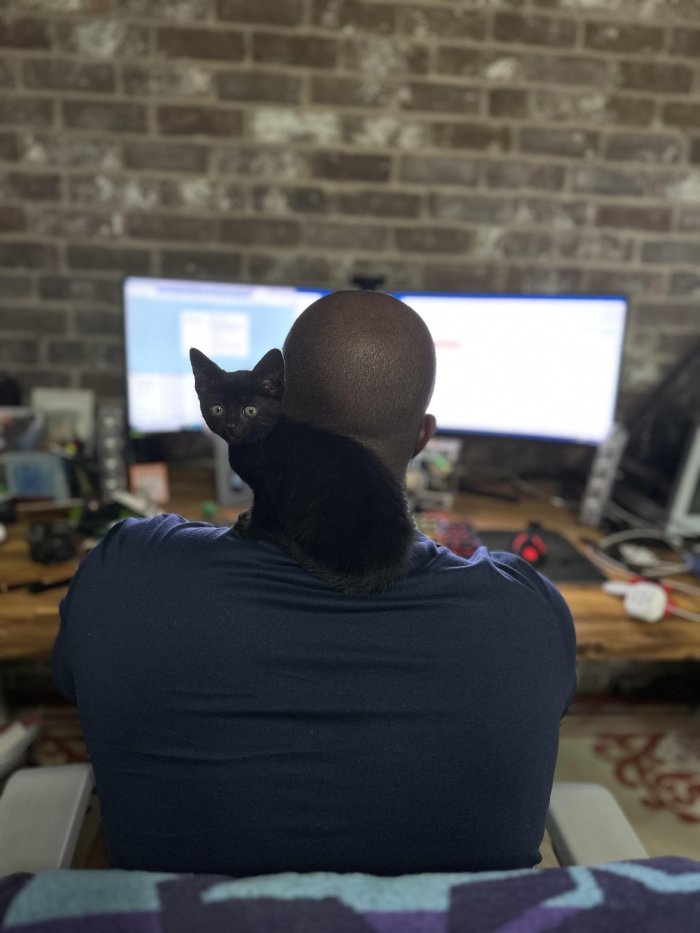 I'm not. But then when this guy showed up in my engine compartment, I had to bring him inside. He was less than two pounds. I had to feed him and figure out what to do with him. And then he slept on my chest the first night. And then my daughters played with him. And then he warmed up to my dogs and is generally a sweet boy.
So now I'm a cat person. Meet Brisket The Cat.
Credit: u/-Hyperactive-Sloth- 21 on Reddit